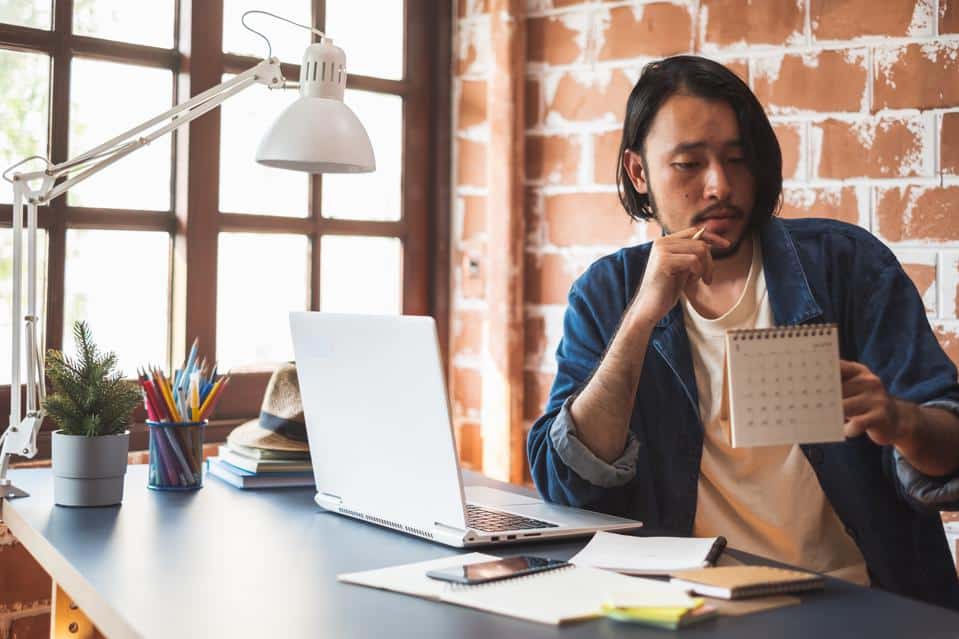 As the freelance revolution has grown, the dismal reality of freelance platforms continues. Only a small percentage – estimated at about 10% - of freelance work is transacted through platforms. The remainder is managed through relationships with individual freelancers or through freelancer relationships with other freelancers or agencies that invite them to participate in project work based on their expertise or reputation. For example, one of the largest employers of freelancers in the independent management consulting space is the consulting industry turning often to alumni.
The fact that most freelance work is relationship or reputation based is helpful to individual freelancers in one respect: more of the money goes to the freelancers doing the work. But, many freelancers are disinterested or inexperienced in the management and administration of their craft. As many freelancers are wont to say, "I do this because I love the work. I don't enjoy sending invoices, collecting payment, managing taxes, or posting on Linkedin."  Working with an umbrella company solves this problem by providing essential administrative and sales services in exchange for a share of freelance revenue. You can learn more about the benefits of using an umbrella company here.
Over the past few years we've seen the growth of what some might call a freelance administrative ecosystem. This consists of a wide range of businesses that offer services to individual freelancers, for example, help with billing, collection, taxes and insurances and, in some cases, extending it to scheduling, blog management, and other activities that help freelancers to manage and grow their business. There are a number of very companies that begin as payment processors and have move considerably upstream. Stripe, for example, is now valued at almost 100 billion dollars. But, we've also seen the growth of scrappy new competitors. Here are a few of the newer ecosystem partners we've found particularly interesting.
Collective Benefits. Collective Benefits, founded by Anthony Beilin and Benjamin Hay in 2019, is a UK based freelance ecosystem partner providing insurances and benefits for individual freelancers. Beilin described their vision this way "We exist to expand the safety net for independent workers, so they feel secure and valued. Right now, the people who care for our families, pack our produce and deliver our parcels face a fragile financial existence. And that's not right. We believe they deserve to live and work without compromise. So we're doing something about it. Together, we're making independent work, work for everyone." CB has been on a tear this past year, following its successful seed round. Over the past year its earned recognition as top Fintech and top Insurtech of the year in the UK. Expect Collective Benefits to expand into Europe in the near future.
Collective. Collective was started by Hooman Radfar, a serial entrepreneur and venture investor, and his partners Ugur Kaner and Bugra Akcay. Collective's vision is to "empower solopreneurs" by providing the services that enable freelancers to build their business. Collective is focused on individuals who have found success in freelancing, are making $70K USD or more, currently operating here in the US, and generates sufficient income and growth to benefit from formation as an S Corp, application of Quick Books, and other tools that "enable successful freelancers to do the work that excites and energizes them most, and to delegate their administrative headache to Collective." As Hooman describes the goal of Collective as "We put you in business. Our goal is to increase the number of financially successful businesses-of-one by enabling self-employed people to focus on their passion, not their paperwork." Collective has just exited beta, and reports that freelancer interest has grown by 8X over the past few months.
Wingspan. Wingspan describes itself this way: "Wingspan subscribers get an easy-to-use platform that will help them run their freelance business. Streamline invoices, taxes, contracts, and benefits." Started by Anthony Mironov in 2016, a former freelancer, private equity investor and fractional COO/CFO, he and his partner Greg Franczyk saw the potential to create an organization that would serve both companies utilizing freelancers and freelancers themselves. Wingspan has two services: it provides a freelance management system (FMS) for companies, and a slate of business services for freelancers getting started or looking for help administratively. Since its creation in 2016, Wingspan has added other services to its freelancer support. Benefits are now part of the offering, including everything from bookkeeping to expense management, invoicing and tax support. In addition, Wingspan is now offering benefits like insurance, the aggregation of 1099s, and withholding. Wingspan is growing quickly, and sees the opportunity to build out its platform to extending its offering in several directions including the potential for lines of credit, retirement savings and help obtaining mortgages.
Nomawo. Nishant Aggarwal, the founder of Nomawo describes the startup this way: "Everything you need to build and scale your independent consulting or freelance business." Nomawo takes a different approach to ecosystem support. Rather than providing administrative tools and financial services, it has created a peer network for freelancers called Nomawo Club. At its core, the company is building programs to mentor and train freelancers to manage their business effectively. The Nomawo Scale fellowship focuses on accelerating a freelancer's business "beyond 100K/annually". Nomawo Brand track focuses on helping freelancers build a reputation as a thought leader. Nomawo Productivity and Ops track focuses on the systems and processes needed for freelancers to scale their business. As a new offering, the company has joined forces with A4E and a couple of other partners to offer operational support as a service with their Nomawo Productivity and Ops offering.
Onpodio and LifterRun. Onpodio and Lifterun are examples of another approach to freelance business building: think of it as "business in a box" for specific verticals. Onpodio, for example, was created by Kal Ramshidi in 2020 to enable fitness instructors to disconnect from the gym or studio, and set themselves up in business. Onpodio does all that for fitness instructors: giving them the digital tools to build and manage their online business. Tools like setting up a website, automating bookings and the administration of payments, managing membership, organizing class packages, and allowing instructors to offer their class recordings on-demand. Jamshidi's ambition for Onpodio? He has grown the business to 550 instructors, and freelance instructor growth is expanding rapidly. Onpodio is focused now on continuously improving the business tools it provides, expanding services that help fitness instructors attract and retain customers through community tools. LifterRun, a new startup led by Justin Wolz, assists weight lifting, running, and endurance fitness trainers to optimize their scheduling and create customized fitness programs for clients outside the gym or fitness studio. By managing their schedule more efficiently, instructors are able to increase their productive hours, and provide a more convenient and less expensive service to clients who may have been historically been priced out of personal training.
Mentorpass is a new startup that is taking a coaching based approach to the next level. Kenny Hanson, a former Accenture consultant, saw the potential to combine coaching and incubator benefits. Budding solopreneurs and entrepreneurs working with Mentor Pass get a main coach and access to specialized mentors in a wide variety of areas, from how to raise money to service pricing to resource scaling. Hanson describes his service this way: "We offer founders a main advisory relationship supported by experts in different specialty areas." For this, freelancers pay a monthly subscription fee. Hanson reports that angel investors have expressed interest in using Mentor Pass as a means of identifying attractive investments. It is a new platform and I'm eager to watch how it develops.
Freelance associations and social networks. Finally, there are a wide variety of freelance social networks or associations that, like Nowamo but larger, provide freelance members with information tools, and blog based guidance on managing their freelance business. Freelancer's Union is a well-known non-profit here in the US that welcomes both freelancers and gigsters. IPSE is a trade association that represents freelancers in the UK. For-profit communities have also grown. Freelancer Club in the UK, Freelancing.eu, and the Freelancebusiness.be of Belgium are good examples, and there are many other local and national organizations – for- and not-for-profit - that offer help, support, advice and the potential for collaboration with freelance colleagues. As co-work spaces continue to open, they are also a source of support and education.
It may not take a village, but starting a business of any size is challenging. Get the help you need
Some months back I wrote about alternatives to startup accelerators and incubators. In that article, I was speaking to entrepreneurs committed to building a freelance platform but lacked the time or financial ability to work with an accelerator like Y Combinator. But, solopreneurs – freelancers who are eager to build their full-time career or just starting out in their freelance career journey with side-gigs – often need access to helpful services too. The organizations I've introduced above can help. And, who knows, the next side-gig might turn into a unicorn. It's happened before, and it's certainly not beyond possibility.
Viva la revolution!