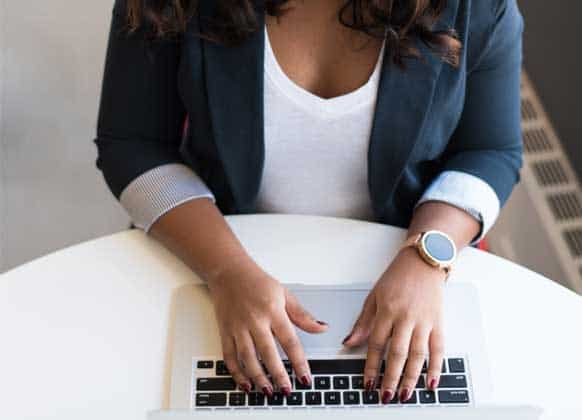 Technology continues to improve, modernize and innovate seemingly exponentially – with new products, services, and software hitting the market on a daily basis. With these innovations, the use of technology becomes ever more common in areas of our life where efficiency, accuracy, and accessibility are important – and one of those areas is Human Resources.
The job of managing the needs of an entire workforce is no mean feat, and with studies continuing to show that a happy workforce is a productive one, there is more emphasis than ever on ensuring that all aspects of HR management are effective, from employee wellbeing to recruitment.
Read on to find out more about how companies and software engineers alike are utilizing technology to greatly improve the efficiency and effectiveness of their HR and strategy.
Enabling Work from Home
Although working from home, or hybrid working, was already very much a trend before Covid-19, the pandemic ensured that it is now firmly entrenched as a staple part of modern working. However, with more of the workforce choosing to work from home, there are new challenges from a Human Resources perspective – which is where innovative technology comes in.
One of the pressing issues with hybrid working is ensuring fast and secure communication between those in the office and those at home. The use of work-focussed instant messaging apps, such as Slack, allows colleagues to communicate no matter where they are, while in-built calling and video calling functions means there is some aspect of face-to-face interaction available.
Scheduling is also an important part of ensuring smooth operations within a hybrid-work environment, which has seen the rise of platforms such as SharePoint. Now, you may be asking, what is Sharepoint? Microsoft SharePoint, launched in 2001, is used predominantly as a document management system and to support collaboration throughout the workplace.
Targeting Employee Wellbeing
As mentioned previously, studies continue to show how good levels of mental wellbeing within the workforce leads to more productive staff – which incentivizes companies to invest in their employee's health.
Technology can play a leading role in ensuring the wellbeing of staff members in a number of ways, including providing easy access to wellbeing content online that can educate staff on ways to organize, relax, set goals, and live a physically healthy lifestyle.
Meanwhile, some businesses now offer free membership to mental wellbeing resources such as Headspace as part of benefits schemes – as well as access to programs that help organize, process information, and plan ahead of time.
AI is here to stay
With AI beginning to be utilized within the workplace, the days of old computers in the office are over – with such a range of software available to help optimize the workforce, Lenovo AMD for Business graphics cards are needed to run it all efficiently and effectively.
With reportedly over 100 start-ups in the field of HR AI, it's clear that there is huge potential in the field, with time savings, recruitment strategy, employee wellbeing, and task allocation all able to be optimized using advanced algorithms.