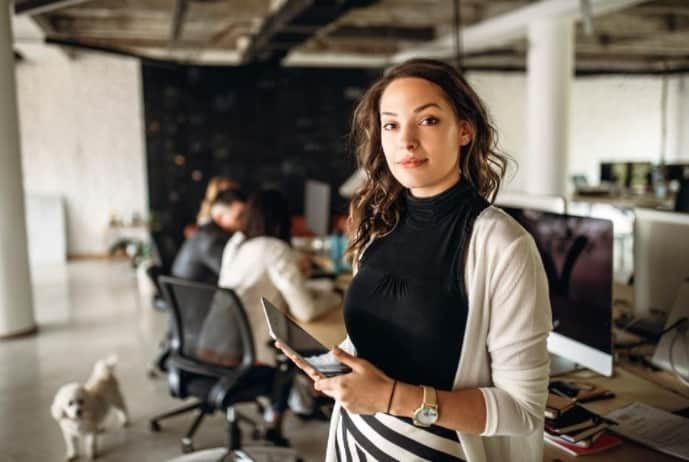 Exceeding expectations, employment rose by an impressive 531,000 in October, and the unemployment rate edged downward to 4.6%, the United States Bureau of Labor Statistics (BLS) reported Friday. Indicative of a robust economy, the growth in new jobs was widespread across a large number of sectors. Notable job gains were seen in a cross-section of industries, including leisure and hospitality, professional and business services, manufacturing, transportation and warehousing.
The demand for hiring nearly doubled the number of job gains in September and easily exceeded Wall Street's forecast. Economists polled by the Wall Street Journal had predicted 450,000 new jobs would be created.
Truist's CIO Keither Lerner told Yahoo News, "We are set up for positive economic surprises." Lerner added, "The summer slowdown is in the rearview mirror…We continue to expect above-average economic growth into next year."https://embedly.forbes.com/widgets/media.html?type=text%2Fhtml&key=3ce26dc7e3454db5820ba084d28b4935&schema=twitter&url=https%3A//twitter.com/yahoofinance/status/1456610289198280712&image=https%3A//i.embed.ly/1/image%3Furl%3Dhttps%253A%252F%252Fabs.twimg.com%252Ferrors%252Flogo46x38.png%26key%3D3ce26dc7e3454db5820ba084d28b4935
Here are some of the highlights of the report:
Among the major worker groups, the unemployment rate for adult men (4.3%) declined in October. The jobless rates for adult women (4.4%), teenagers (11.9%), whites (4%), Blacks (7.9%), Asians (4.2%) and Hispanics (5.9%) showed little or no change over the month.
In October, the number of long-term unemployed (those jobless for 27 weeks or more) decreased by 357,000 to 2.3 million, but is 1.2 million higher than in February 2020. The long-term unemployed accounted for 31.6% of the total unemployed in October.
Though payrolls have grown every month so far in 2021, the economy remains more than 4 million jobs short of its pre-pandemic levels—following plunges in employment between March and April of 2020. And the civilian labor force was still down by nearly 3 million individuals compared to February 2020.
There is some concern amidst the positive news. Although the rate of jobs created is reassuring, the number of people who joined the labor force was disappointing—only rising by 104,000. This brings us to a labor participation rate of only around 61.6%. This piece of data reflects the labor force divided by the total working-age population. The working-age population refers to people aged 15 to 64.
The labor-force participation rate has stubbornly stayed stagnant over the past year, and is stuck near the lowest level since the early 1970s. To keep the economic engine humming, more people need to get back to work. As greater numbers of people get jobs, they'll spend money buying homes, automobiles, clothes, go out more frequently to restaurants and take vacations, thereby stimulating the economy.
To entice people to join their businesses or retain current employees, companies have been forced to increase wages and offer other incentives running from sign-on bonuses to free, fully paid college tuition. While benefiting workers, it could have an adverse impact by stoking inflation. https://embedly.forbes.com/widgets/media.html?type=text%2Fhtml&key=3ce26dc7e3454db5820ba084d28b4935&schema=twitter&url=https%3A//twitter.com/elerianm/status/1456602823530094595&image=https%3A//i.embed.ly/1/image%3Furl%3Dhttps%253A%252F%252Fabs.twimg.com%252Ferrors%252Flogo46x38.png%26key%3D3ce26dc7e3454db5820ba084d28b4935
Beth Ann Bovino, U.S. chief economist at S&P Global, offered some takeaways from the October jobs report.
Approximately 5 million people are unemployed or have left the workforce since the pandemic began, and it is difficult to predict whether their decision was short-term or permanent.
Many have suggested that extended federal unemployment benefits offered during the pandemic have kept workers on the sidelines. This is not the case.
States that ended the extended benefits earlier than the September deadline also reopened their economies sooner, so the reopening effect helped these states boost employment even before they decided to end benefits early.
The reason workers aren't filling jobs today seems to stem more from the decision to drop out of the workforce entirely, indicating a structural shift rather than a temporary change.
BLS reported 194,000 job gains for September, with jobs added averaging 561,000 per month over the last three months. If the current pace of monthly jobs growth holds steady at around 500,000, the U.S. would only get back to the pre-pandemic trend in the second quarter of 2023.
There are various reasons why people are not returning to the job market and staying on the sidelines. While the recent government data shows that over 10 million jobs are available, it doesn't mean that the roles sync up with the millions of people who are looking for a job.
During the pandemic, rounds of federal government stimulus checks, enhanced unemployment benefits, a booming record-setting stock market and blazing hot real estate prices gave both hourly and white-collar workers a financial cushion. For many, it seems that in a Great Resignation era, people are being highly selective of the jobs that they'll accept. Armed with the knowledge that there are more openings than people searching, time is on the side of the potential job seeker, who can wait for the perfect opportunity and not feel rushed to take a job right away.
As the Delta variant surged, working mothers pulled out of the job market, as they were thrust into the uncomfortable position of choosing between work and childcare due to "childcare constraints from hybrid schooling and closed daycare centers, or increased family care responsibilities." Also, why not try these out for the best childcare services.
Families with health risks found it safer to wait out the storm. Many older workers found it exceedingly hard to procure a new job and just gave up looking. Fortunate Baby Boomers, seeing their net worth substantially increase with the bull run in stocks and sizable growth in the value of their homes, decided to retire early.
Bovino summed up the situation, "The possible explanations for people's decisions to leave the job market vary from childcare or family-care constraints, early retirement, health reasons and pandemic fears. The stimulus checks and little spending during the pandemic helped households build a substantial nest egg once quarantine ended, giving some people the option to wait for the right opportunity before reentering the job market."
She added that a portion of the 2 million unemployed workers who were collecting benefits "may have decided to retire once their benefits expired." For the well-off, their "swollen savings, now about $2.5 trillion more than 2019 average household savings, also give people more reason to be selective."
We are also witnessing a seismic shift in the mindset of workers. The pandemic made people rethink the way they want to work and live. Younger generations desire jobs that offer meaning and purpose. They want to work for companies that share their social and political values. Front-line restaurant, bar, hotel and service industry workers are sick and tired of being overworked and underpaid. They are quitting their jobs at a breathtaking pace. Instead of immediately looking for a new job, these folks are taking their time to find the right fit, go back to school to learn and train for a new type of career, pivot to a new industry or contemplate joining the gig economy until they figure out what they want to do with their work-life.
The downside to the positive jobs report is that higher wages are adding to inflation, which raises the cost of living. Sadly, the much-needed increases in pay, due to the rapid increase in inflation, have pushed up the prices of food, gas, automobiles, clothing, apartment rentals and home prices.