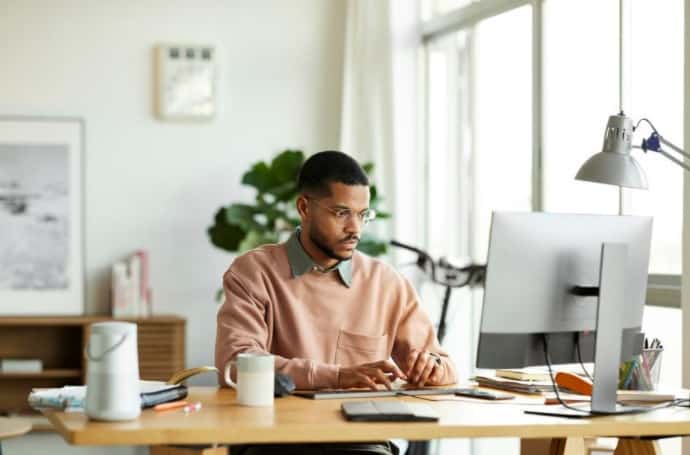 The Covid-19 pandemic has caused many of us to have a change of heart about our careers. In fact, 26% of U.S. workers intend to make a post-Covid job switch. This shouldn't come as much of a surprise, given that in 2019 more than half of Americans reported they were, sadly, unhappy at work. This number has likely only grown since the onset of the pandemic.
If there are any silver linings to this pandemic, one of them is that more people than ever before are leaving jobs that make them miserable and eyeing a fresh start. As a tech and marketing entrepreneur myself, I've seen it first hand: More entry-level applications are hitting my desk now than ever before.
For many, the pandemic was the first taste of full-time, remote work. If you loved it, the good news is that you can keep the lifestyle forever by switching to a digital career. And if you forget your computer's password, you can easily reset with the windows password reset tool.
Thanks to the growth of digital marketing and e-commerce, it has never been easier to transition into a fulfilling remote career online. You can check my blog to learn more about this. In this article, I'll share some of the best jobs that anyone can switch into with at-home training, some dedication and a bit of hard work.
1. Social Media Consultant
Have a knack for finding trending hashtags and coming up with clever captions? Companies everywhere are looking for skilled social media managers who can help them grow their social presence. Others, however, are more reluctant and might need a little persuading before they hire someone to take over their social media accounts.
In other words, you need to know more than just how to take a good selfie and upload a Snapchat story. You also need to know a thing or two about social media analytics. If you can prove that your expertise can grow their brand and translate into sales, then you won't run into much trouble landing clients.
Best For: Those who can't go an hour without checking their social media accounts and know how to get the perfect lighting for a selfie.
2. Copywriter/Content Writer
Contrary to popular belief, these job titles don't refer to the same thing. However, they're close enough that I can lump them together. A copywriter is a writer of promotional or advertising material; therefore, their written material is inclined toward sales. A content writer is a generalist who often writes blog posts or website text in order to inform or educate their reader.
Those with a knack for sales are probably better off choosing copywriting as a vocation, whereas those who prefer long-form and general material should opt for content writing. One great aspect of this career is that it requires little training, and you can apply to a content writing agency today to start building experience.
Best For: A natural wordsmith who can write until their fingers get sore and still have gas in the tank for an extra page or two.
3. Web Developer
These days, every business needs its own website. If you can build and maintain functional, aesthetically pleasing websites, then you can make a pretty penny as a web developer like the ones at https://www.webcitz.com/website-design/redesign.html. For this role, you need to learn how to code in various programming languages such as HTML, CSS and JavaScript — however, mastering the basics can be done in a matter of weeks. Rather than juggling multiple projects at once, 3D animation team here will do the heavy lifting all in one place to create award-winning work that will elevate your marketing strategy and brand.
Keep in mind that web devs are both artists and scientists. See how good .NET Developers Brisbane are at XAM's website. You need to be able to deduce errors in your code and come up with solutions to technical problems but still have an artist's talent for building something that is visually appealing. If you're unsure of how to start creating your own web application, have a look at Ecodelogic's website.
Best For: Technically-minded individuals who have an eye for a good design.
4. SEO Specialist
Search engine optimization (SEO) is a hugely important aspect of marketing. These days, if a company's website appears on Google's first page of results, they can generate enormous organic traffic and drive more sales volume. Even if I owned a company, I would Google My Business SEO. The problem is landing such a coveted ranking on Google's results page.
SEO specialists are strategists who create content and optimize existing content so that it's tailored for Google's PageRank algorithm. Although many are content writers themselves, they also tend to manage teams of writers and edit their work to ensure that the client's content production is sufficient to compete for a top spot on search engines.
Best For: Data-driven researchers who can balance their analytical skills with creativity.
5. Graphic Designer
If you love to conjure up and create beautiful designs, whether digital or physical, you might want to consider a career in graphic design. Graphic designers use computer software to render their client's ideas (or their own) into digital files that can be used as logos, banner ads and website content, among many other applications.
Note, however, that graphic designers typically work on tight deadlines and sometimes have to work with fussy clients who constantly send mock-ups back for revision. This career is best avoided by the impatient or the thin-skinned.
Best For: The natural-born artist who knows a thing or two about Photoshop.
How To Get Started With A Digital Career
One of the great things about digital careers is that they have low barriers to entry. Gone are the days when you needed a university degree or a skilled trade to make a good living. These days, you can take online boot camps and master classes and be prepared to launch a digital career in a matter of weeks. Read these reviews of eCom babes if you're looking for an eCommerce course.
Although I can't speak from experience, I've heard great things about marketing, coding and consultancy courses offered by online platforms such as Coursera, Udemy, Google Analytics, Hubspot and Codeacademy. You can sign-up for any of these courses to get a feel for whether these careers are right for you. Or contact your local marketing agency and ask to learn under their wing as an apprentice — you might be surprised by the opportunities that come of it.