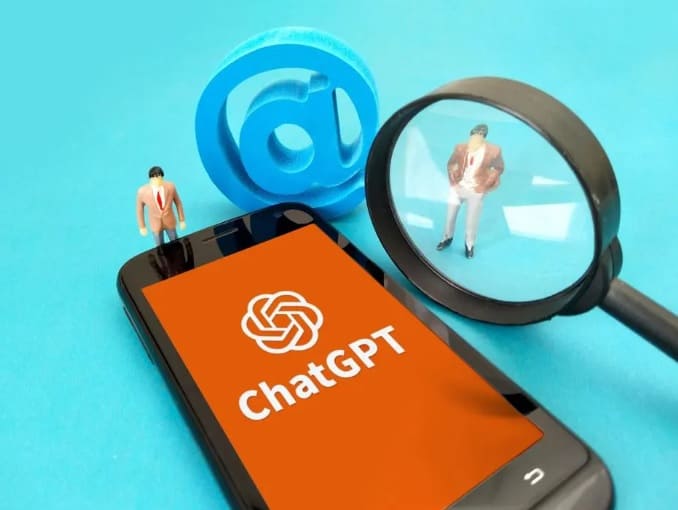 Generative AI can improve your performance with recruiters and hiring managers
Despite exaggerated apocalyptic fears, sensationalist headlines, and popular resistance, generative AI promises to improve productivity and unlock human creativity by automating boring and tedious tasks, freeing humans to focus on more fulfilling and imaginative activities.
Consider the process of searching and applying for jobs. According to estimates, it takes an average job seeker between 20-80 applications to receive one offer, which will not necessarily be the best or right one for them. Each candidate is competing against 117 other candidates, forcing recruiters to spend no more than 7 seconds on each resume. Standing out is hard, and keeping up with this level of activity - scanning and assessing opportunities, getting assessed and interviews - is a full time job. With 30% of employed humans actively seeking better opportunities, and the remaining 70% pretty much "open to it" (passive job seekers), there's a huge opportunity to leverage any innovation or technology to reduce the inefficiencies of your job search. In fact, in an ideal world, we would all be receiving relevant automated job offers, perfectly targeted to our needs, abilities, and interests, on a daily basis - much like we receive targeted offers from our favourite products, media content, and services (OK, perhaps more accurately). After all, throughout the industrialised world, talent markets are tight, the war for talent is intense, and unemployment levels are at a historical low rate, while unfilled job openings continue to rise, even amidst economic slowdowns and recession fears looming.
Although generative AI is still in its infancy (the equivalent of the "dial-up", rather than WiFi phase, of the late 90s internet age) it already offers obvious opportunities to optimise your job search. Indeed, chatGPT and other generative AI platforms can help you:
1) Pick the right job: Why are most people disengaged and underperforming at work? Because they make poor career choices. And why is that? Because are generally unaware of their talent and potential, as well as being poorly informed about how existing opportunities match their own interests, ability, and personality (all of which are key to explain why a minority of people end up loving their jobs and performing highly on them). Generative AI can help you improve your job and career choices. By simply asking it to describe "key characteristics of high performing people in X, Y, or Z job", as well as "typical tasks, activities, and challenges people in X, Y, or Z role need to accomplish", and (in terms of self-profiling) "what jobs and careers are a good match for someone with X, Y, and Z background/skill/experiences". Picking the right job - based on market availability, compensation/benefits, role interest, and personal fit - is half of the challenge, and chatGPT can help you get relevant intel faster and easier than before, even if it's worth fact-checking and corroborating it with other sources and experts. But, as an initial screening tool for improving your understanding of the complex job market - think of it as a Tinder for jobs - it is rather practical.
2) Fine-tune your resume: 8 in 10 recruiters will exclude job applicants when they spot grammatical or spelling mistakes in their CVs, a figure that will probably increase now that generative AI can be used to spot these errors, which recruiters are reportedly doing. You can get ahead of the game by either proof-reading your resume with chatGPT, or getting it to create it in the first place. Long before the arrival of AI, successful job applicants would customise their CVs to fit each job vacancy, more or less creating a new resume for every position they apply to. This is very time consuming, and can now be done better and faster with AI. Early reports suggest that candidates have increased the number and quality of their applications.
3) Improve your assessment scores: Most employers publish information about the kind of personality traits (often called "competencies" or "soft skills"), values, and abilities they hire for. The combined profile can give them an indication of role and culture fit. They will also disclose information on the specific assessments they use to measure these attributes; when they don't, you will probably find it online, or through recruiters. Generative AI can help you predict the kind of questions that will appear, as well as "match" question type to the desirable profile. For example, if a company seeks candidates with high levels of curiosity, you can ask chatGPT to write typical personality assessment items that evaluate curiosity, and how they should be answered (positively or negatively). When assessments are well-known (many are used in publicly available academic studies) chatGPT will also give you sample questions, and explain how the scoring algorithm works. In short, with the right prompts, you will be able to increase the match between your scores and the profile employers look to hire for. Although doing so is obviously questionable from an ethical standpoint, research shows that most candidates already fake their answers when they take an assessment, and that "faking good" is actually positively correlated with future work performance. The reason is obvious: the ability to present yourself in a desirable way during a screening assessment is positively related to the ability to present yourself in a desirable way with your colleagues, manager, and client. In fact, most work issues occur not when people fake, but when they decide to not fake it, and just be themselves. In line, scientific research shows that impression management is a critical ingredient of emotional intelligence, social skills, and career potential.
4) Improve your interview performance: I recently interviewed a job candidate, and when I asked him how he had prepared for the interview, he admitted to using chatGPT to find out both how I think about a well-designed job interview, and the key performance areas of the position (data analytics lead), noting that it would have taken too long to read the actual articles and books I have written on the topic. I saw this as a strength: smart and efficient use of his time, and courage/honesty to admit it. Whatever you apply for, and whoever you interview you, you can use chatGPT as an interview coach, asking it about the typical questions/areas of inquiry for that role/company; even going broader into sample questions typically asked during a competency-based interview or behavioural interview (your recruiter or the employer should give you a sense of the type of interview you will have); and even getting chatGPT to tell you about the behaviours, words, and tactics that typically work well during an interview. Interestingly, typical interviews are poor predictors of future work performance, but there is still a logic, albeit flawed, to improving your scores: show confidence without being too arrogant, use positive words, don't say "I" or "me" as it signals narcissism, and, if you can, showcase some humility and altruistic tendencies. You can expect recruiters and interviewers to also use chatGPT to crowdsource questions ("what are some good questions to ask to a candidate to assess humility, curiosity, or experience managing virtual teams"), and even interpret or score candidates' answers. Perhaps this is the future of job interviews: AI interviewing AI, freeing up both candidates and hiring managers to focus on more rewarding, meaningful, and predictive activities.
Note that even if you neglect these potential uses of generative AI, chances are your competitors wont. So, if you don't want to be left behind in the war for talent, you should at least experiment, pilot, and test AI as a critical tool that can help you identify, pick, and get picked for, the best available job and career for you. These are still early days for generative AI, but imagine if someone - today, in 2023 - refused to use the internet to find and land the right job or career opportunity, or refused having a LinkedIn profile, a social media presence, in the hopes of keeping things "old school" or having their talents "speak for themselves". If such person even existed, they would be surely unemployed.