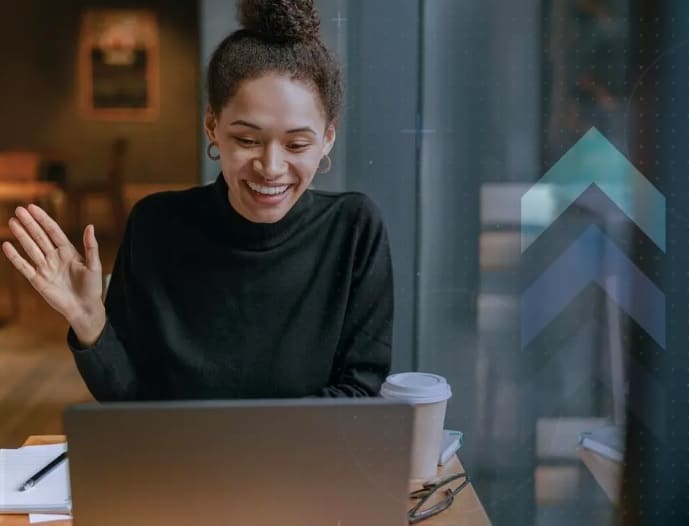 A destination employer tends to be viewed by both its current workforce and potential employees as a respected, aspirational place to pursue and advance their careers. These are organizations that stand out for their investments in areas like career mobility, career development, and education benefits.
Being a destination employer is even more important than ever: There were more than 9.5 million job openings in March, according to the U.S. Bureau of Labor Statistics. This is especially true in fields like healthcare (where more than 1.6 million jobs were open in March), retail (717,000 open roles in March), and leisure and hospitality (where there were 1.5 million openings).
And employees are clear about what they want from employers. Guild's recent American Worker Survey found that three-quarters of participants said they would be somewhat or very likely to leave their current employer if they were offered another job with additional education and career opportunities, while 90% said a clear career pathway was somewhat or very important to them. These findings highlight key attributes that workers identify with destination employers.
But, how else can companies put themselves at the top of the "wish I could work there" list?
Here are 5 things employees say make businesses stand out
Make career mobility a priority: Employees are more likely to stay where they believe they can progress and advance
More and more, employees say career mobility and stability are their top priority. This includes the desire to grow by moving across divisions, positions, and pay grades within an organization.
Career mobility can sometimes mean a complete job change, or it can give employees new responsibilities in their current role. Here are some examples of what that looks like from employers:
At Chipotle, a combination of education benefits, referral bonuses, and competitive wages fuel a focus on upward mobility. Hourly workers can rise to a six-figure management position within three and a half years via the company's "Restaurateur" program.
PricewaterhouseCoopers launched a $2.4 billion program last year aimed at helping employees build personalized careers, enabling them to choose which projects they work on as well as their hours, location, and benefits.
Provide opportunities for career development: Employees want the opportunity to develop their skills and social capital
Employees recognize that building out their skills and knowledge base can have significant effects on their ability to apply for new jobs, gain promotion, and advance at their current company. Here's how some prominent firms are upskilling their workforce:
JPMorgan Chase hosts a multiday summit across its global tech centers, consisting of workshops, lectures, and labs that enable employees from around the world to gain new skills and knowledge from subject-matter experts. Around 20,000 employees — including senior leadership members — attend these PowerUP conferences.
Consulting firm Deloitte has established "Deloitte University" facilities in many of the company's operating markets around the globe, serving to train and connect employees and nurture future leaders.
Extend education benefits: Employees want support to gain new skills, and education and training programs address skills mismatches
Increasingly, employees don't only want to advance at work — they also want to pursue educational opportunities to gain new skills, too. Employers also are navigating a skills mismatch, where they have urgent, open roles that require more skills and training. Employer-backed education benefits support both goals. Here's how some companies support their employees going back to school:
WM offers 100% tuition assistance for a selection of degrees, certificates, and continuing education programs specially curated for employees and their families through a partnership with Guild.
Target launched a tuition-free education benefit, Dream to Be, in 2021 which gives team members access to tuition-free programs including undergraduate degrees, certificates and bootcamp programs — with both online and in-person programs, also through a partnership with Guild.
Address pay equity issues: Employees want to know they're being paid fairly
According to a recent study from the Society for Human Resource Management, two-thirds of employees who discover their peer colleagues earn more than them requested a pay raise, confronted a supervisor or HR, or started looking for a new job. "By failing to proactively address pay equity issues, organizations not only risk losing top talent but also risk the after-effects of workplace gossip that can lead to both distrust and cynicism that permeate the organization," the report states. Here are some firms making pay equity and transparency a priority:
As a founding member of the World Economic Forum's Global Parity Alliance, the tech giant Salesforce has long been known for its leadership on gender pay equity, and has spent more than $22 million since 2015 to address unexplained differences in compensation.
For the third year in a row, American Express achieved 100% pay equity across gender globally, and across race in the U.S.
Give employees greater work-life flexibility and balance: Flexibility supports employees growth and helps them grow
Post-pandemic, employees highly value flexibility in their own schedules and the ability to utilize wellness programs to achieve a greater work-life balance. Flexibility in schedules also allows workers to build their schedules in a way that lets them take advantage of opportunities to train and add new skills. Here's how some leading companies are addressing these issues:
With the "Hilton Flex" program, Hilton employees can exercise more control over when they work, which department they work in, and how often they're compensated — all factors that have helped improve retention, Hilton reports.
Intuit offers an annual well-being benefit of $1,300, which employees can apply to a wide variety of expenses, from gym memberships to financial planning services to day care.
What's apparent is that regardless of the size or age of the company, "destination employers" offer employees the opportunity to develop both personally and professionally. "Workers don't just want a paycheck; they want opportunities to grow and advance," the Guild American Worker Survey concludes. "By delivering on what employees want – pathways to career opportunity and mobility – companies can increase their workers' skills and engagement to not only survive but thrive through the changes we know lie ahead."