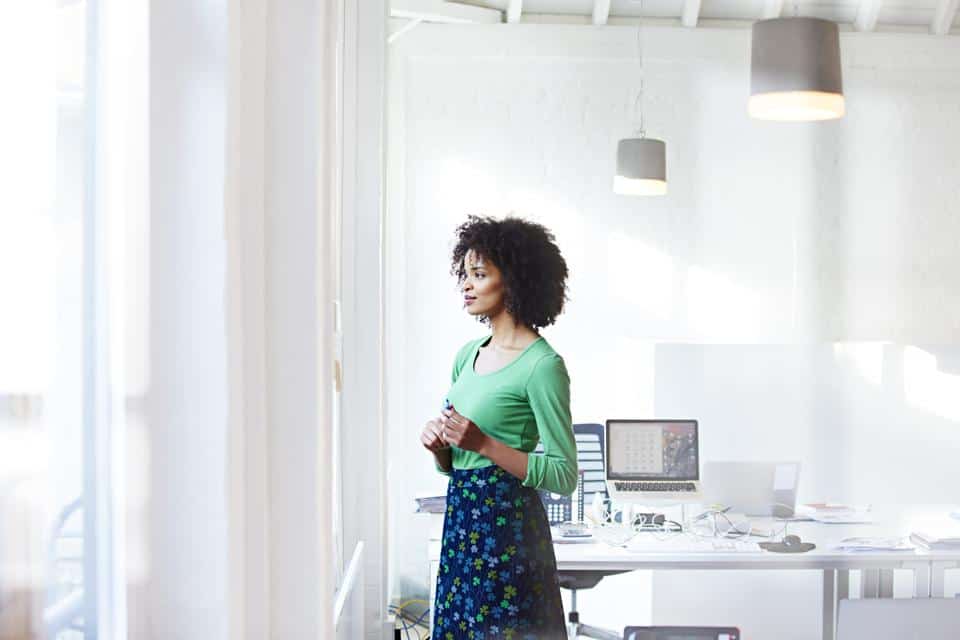 As human beings, it's hard for us to accept any sort of uncertainties in our lives. We naturally crave predictability, the security of knowing what we can expect. For career-focused professionals, this can be even more true for our careers. We have big goals that we want to achieve, and it's easy to feel like you must be certain of every step forward on your career path in order to reach your goals.
Unfortunately, our careers, as with the rest of life, can be anything but certain.
Why You Can't Plan The Perfect Professional Path
Change is simply one constant in life that we can always expect. As soon as you think you've got everything figured out, the tables can be turned on you the very next second. Your career is absolutely no exception to this fact of life.
Sure, deciding on a five-year plan can help you to feel in control of your goals and aspirations, but it's not a guaranteed roadmap to your future. Industries shift, technologies evolve and things simply don't always stay the same. This can end up meaning you find very little certainty in your career at all. But that's okay. 
You can live with uncertainties. You do it all the time! For example, you never really know if the weather will ruin your future plans. You can learn to live with uncertainties in your career just as well.
How To Relinquish Control Over Your Career
The most important part of dealing with uncertainties in your career is accepting that it simply isn't all in your control. Accepting uncertainty, wherever it presents itself, means learning to let go of the natural desire to keep things under your control.
So, how do you give up control in your career? Simply take it one step at a time.
1. Assess what is and isn't in your control.
The first step is learning to tell the difference between those items that you can control and everything that's not completely in your power to influence. Almost every day, you have choices that you can make, but you can't always determine the final outcome. When it comes to some aspects of your career, you may only be able to remain in charge of your thoughts and emotions in response to how things turn out.
It couldn't be more crucial to make the distinction between what you can and can't control. If something's not really in your hands, it's also not worth your energy. Figure out what's yours to control so you can determine where your efforts will most matter.
2. Take action on realizing your plans.
Of course, accepting uncertainty doesn't at all mean leaving everything to chance. Once you know what's in your control, you can take action to push your career forward with those controllable elements. You can't decide exactly where life will take you, but you certainly can decide on your very next step.
Put the full force of your powers into the little things that are fully in your control. Take a class or put time into improving skills relevant to your industry. Jump into any opportunities to network, market your business or otherwise make progress on a career goal. Don't let the choices you do have go ignored because you're too busy worrying about stuff that's out of your control.
Even in the case of uncertainties so big that you can't avoid thinking about them, stay productive in addressing the dilemma. When you can't be certain of your plan, make multiple plans for each possible outcome, working with what you do know. It won't suddenly bring certainty into your life, but it'll do you a whole lot more good than wasting time on the unknown.
3. Work to come to terms with uncertainty in life mentally.
The fact simply remains that life is unpredictable. We can never really know what lies ahead on our professional path, but that doesn't mean we have to stumble over every unknown element that comes along. Accepting that your career will have uncertainties can actually make it much easier to move forward on your journey.
Yes, it can be scary to recognize a lack of power over your own life, but uncertainties don't always have to mean disaster. Try to trust in the future of your career without the security of certainty. It can really be a relief to let go of all those worries about the uncontrollable.
Uncertainty doesn't have to stop you.
Accepting the uncertainties may actually make you more unstoppable in reaching your career goals than ever. When you put effort into only those things you can control, you can be much more productive in your professional journey. Living without certainty, as we all do, you can still find yourself exactly where you want to be, crushing it in your career.