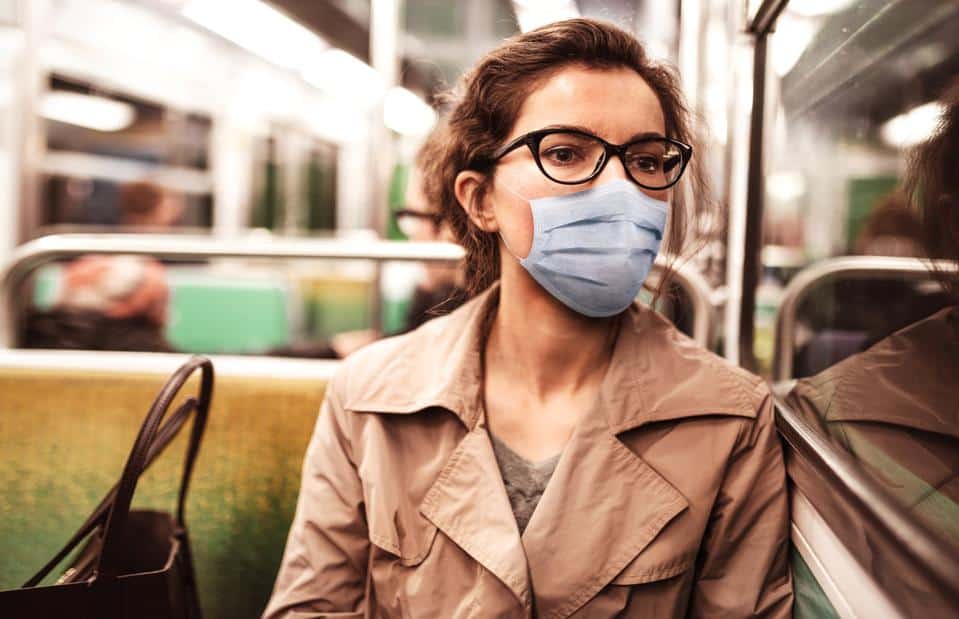 The prevailing return-to-work hybrid model could turn to unintended disastrous consequences. Google, Microsoft, Citigroup and Ford Motors represent the gamut of companies that are offering employees the opportunity to work two or three days a week in the office, but also provide for a substantial amount of people solely working remotely.
This balance, after over a year of working at home, seems reasonable. It's a comfortable segue back into the new normal. There's a strong chance that serious problems will quickly emerge.
Here are just some of the time bombs both management and staff need to navigate when returning to work at an office setting or continuing at home.
The Old Bait-And-Switch Trick
When a company says that you don't have to worry about working five days a week in the office, you'd like to believe its sincerity. Many people will want to go into the office after being stuck at home for so long. A couple of days would be a nice change. You can catch up with old friends and colleagues, enjoy the new experience, partake in the daily gossiping, go out for lunch with some friends and, perhaps, drinks after work with clients or colleagues.
As time passes, managers may start feeling stressed over supervising a widely distributed workforce. Instead of impromptu and serendipitous meetings, everything will need to be scheduled. You can imagine the annoyance, after the 10th meeting in which the boss has to figure out where everyone is.
It's reasonable to believe that managers will complain about this burden and pressure their bosses to start bringing back workers into the office. There could be a growing sentiment that remote work is a logistical headache. It may start to be perceived as an entitlement. This was clearly evidenced in an op-ed piece written by CEO of the Washingtonian Cathy Merrill. Merrill basically threatened her staff that if they didn't return to the office, their status would be changed from employees to contractors.  
Invasive Surveillance
The manager grows suspicious why a phone call, text or email wasn't answered promptly. It could start out as innocuous technology and softwares used to keep track of everyone. Studies are showing that one in four people will be looking for a new job. The manager may believe that the person is busy interviewing.
Slowly, but surely, software will be used to closely monitor the activities of the staff. Employers have increased their usage of monitoring software during the pandemic. According to Gartner, about 75% of conversations at the office may be "recorded and assessed by 2025."
The new era of heightened surveillance can make the workplace an uncomfortable and hostile environment. A recent study conducted by ExpressVPN indicated that nearly 80% of managers utilize software to "track employee performance and/or online activity." This includes monitoring internet histories, the amount of time spent on websites, apps used, screen monitoring in real time, chats and emails.
Feeling the yoke of Big Brother watching, even if they weren't looking, they'll start searching for a new job to get away from a perceived micromanaging boss.
Two-Tier Class System
It's natural that the people in the office will form close-knit bonds. After all, this is hopefully a once-in-a-multigeneration event. The office may have a celebratory feel to it. We are close to beating the pandemic. We're now entering a new and exciting era. There will be a sense of camaraderie and esprit du corps.
The remote workers will start feeling left out. It's not likely that a group of co-workers who got together for a quick brainstorming session would stop everything and think of the folks who should also be included. The in-office people, sick and tired of Zoom calls, won't be too enthused to lose the momentum and try to find the others who should be on the call. They'll just proceed without them and say they'll catch them up to speed later, which may not happen.
Growing Resentment
As remote workers start feeling left out, they'll lose motivation. Their boss may not know, as they're not seeing the person everyday. Of course, on the video calls, the person puts on a happy persona and the boss is none the wiser.
The work from homers may have lost out on juicy assignments, as they're out of sight, out of mind. They'll feel that they're always the last to know some important piece of news and information.
After numerous perceived instances of neglect, they'll start a job search. At home, it's easier—a search of job boards on different computers that's not monitored. Networking with recruiters, former co-workers and others will consume a large part of the day. https://embedly.forbes.com/widgets/media.html?type=text%2Fhtml&key=3ce26dc7e3454db5820ba084d28b4935&schema=twitter&url=https%3A//twitter.com/transcendcre/status/1394325606087729160&image=https%3A//i.embed.ly/1/image%3Furl%3Dhttps%253A%252F%252Fabs.twimg.com%252Ferrors%252Flogo46x38.png%26key%3D3ce26dc7e3454db5820ba084d28b4935
Everyone's Looking For A New Job
During the Covid-19 outbreak, people with jobs held tightly onto them. If they were unhappy, they'd stick around anyway and wait for a better time. They may be right in their judgement, as now we have a robust economy and job market.
The market has heated up to such a degree that Anthony Klotz, an associate professor of management at Texas A&M University, toldBloomberg, we are in the "great resignation," as workers are strongly considering a job switch.
Pay Issues
Another potential contentious issue is compensation. Some companies have said they'll pay a person who works remotely in North Dakota the same as a person who's in the headquarters in Silicon Valley. The cost of living and taxes between the two locations is enormous.
The San Francisco person may be jealous and angry that he needs to pay a small fortune for a tiny apartment or house, whereas his North Dakota colleague is residing in a huge house with low taxes. You can imagine how frustrated a New Englander would feel in the freezing winter, while their counterpart is living life on a sunny island in the Bahamas.
As companies start recruiting talent across the country, and perhaps the world, it could spook both in-office and at-home workers. They'll worry that the company will purposely seek out applicants from lower-cost locations to save money and put downward pressure on overall compensation. They'll be afraid to ask for a raise when they know that they could be replaced with someone earning substantially less money.
Managers' Misconceptions
Brian Kropp, chief of HR research for business advisory firm Gartner, said, "The job of a front-line manager is arguably going to be harder than it's ever been before." They'll need to address issues, such as mandatory vaccinations, wearing masks and who could work from home and those who can't. Their life is made more difficult, as people are still nervous and raw from the ordeal we've all endured.
If your boss has been in the corporate world for decades, it is hard to break old habits. There is the lingering vestige of the need for facetime in the office. Employees may notice a cold aloofness, as their direct manager gets irritated that they don't know what the underling is doing all day long.
There's the belief that showing up to work, having good attendance and putting in long hours is more important than the results. Studies have shown that remote workers received fewer promotions and lower bonuses compared to in-office peers. Sick days, days off and vacations will be met with questions as the old-office mindset will think, "You've been home for over a year! Why do you need the time off?"
If production slows down or suffers, it's likely to be blamed on too many people out of the office. Before the pandemic-induced, work-from-home standard, major companies, such as the search site Yahoo and tech stalwart IBM, experimented with remote options only to scuttle the project and told people to return to the office.
Here's A Cool Hack
If you notice that the CEO and top executives are working in the office, and there's a lot of people at home, go into work. With fewer people around, you'll stand out and get noticed. You can be the go-to person for important, urgent tasks, since you're within eyesight. The odds are high that you'll gain more experience, attention and receive advancements and pay increases.