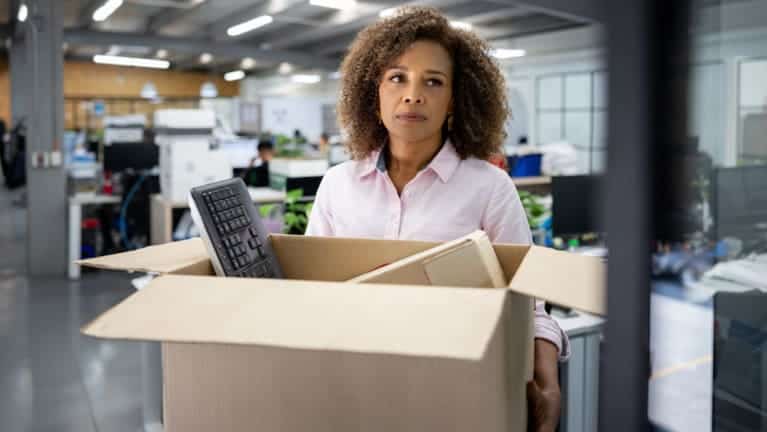 According to research from Revelio Labs, more than 300 diversity, equity and inclusion (DE&I) professionals have been laid off at companies that have downsized. In some cases, the exodus means entire teams have been made redundant, leaving analysts to consider how this trend will impact the use of DE&I software tools.
The research analyzed public employment records linked to layoff notices at 600 companies.
The data, which covers the period from July 2022 to the end of January 2023, reveals a growing and troubling trend—companies like Amazon, Twitter, Wells Fargo, American Airlines, Honeywell, Walmart and Capital One have lost a significant number of DE&I professionals.
"This signals a general trend that DE&I commitments are not the biggest priority for companies right now," said Reyhan Ayas, senior economist at Revelio Labs. "As long as there is a shift of resources away from DE&I, I think that will be the key determinant of whether the software to support DE&I efforts will be used for these purposes."
She added that the research found a decline in workforce diversity at the companies analyzed for the report and a rising attrition rate of DE&I professionals compared with other roles during the last year.
"Attrition rates for DE&I roles have outpaced those of non-DE&I roles at more than 600 U.S. companies that laid off workers since late 2020, and have accelerated quickly in the last 6 months," the report stated.
"Most of these companies have very small DE&I teams to begin with," Ayas said. "The median DE&I team size is about three."
In the months after a Minneapolis police officer murdered George Floyd in 2020, which ignited historic protests in the U.S. and around the world, corporate America responded by pledging their support and making commitments to add to the number of Black and other employees from underrepresented groups.
At the same time, Workday, Qualtrics, ADP and other companies that offer DE&I software to track hiring, performance, promotions, pay gaps and other metrics among underrepresented groups introduced new features to their software tools to help companies strengthen their DE&I programs.
At Visier, a Vancouver, British Columbia, Canada-based company that offers DE&I analytics software, Ian Cook, vice president of people analytics, said he is disappointed at the data from Revelio Labs, but added that his company has not changed its plans regarding its product road map and investments in DE&I tools.
"DE&I remains a core component of our offerings and is integrated throughout our solutions," Cook said. He noted that DE&I goes through phases of progress, followed by some decline or slowdown, which is then followed by a renewed focus and more progress.
"The evidence from the Revelio data points to a period of decline, which is likely to last until the next phase of economic growth, at which point talent scarcity will again push employers to create a work environment that is inclusive for all," Cook said.
Whatever assumptions business leaders make, Cook predicts the labor market will remain tight for the foreseeable future, and the key talent that every business needs will gauge future employers on their purpose and values, as well as their pay and benefits.
"DE&I initiatives will remain a source of competitive advantage for attracting key talent. Due to this, companies that continue to invest in DE&I will increase their leadership and opportunity to attract the best people," Cook said.
Zachary Chertok, research manager for employee experience at Needham, Mass.-based International Data Corporation, said DE&I at organizations is evolving. For example, many companies are cutting back on inefficient investments such as reductions in overlapping resources from mergers and acquisitions.
Chertok said other companies are recognizing more efficient ways to approach DE&I before engaging the experts for guided strategy development, and yet other companies are pursuing automation to improve their DE&I insights before merging those insights with other company strategy developments.
"The end point is that yes, DE&I staff are being reduced, but that does not mean that corporate commitments to DE&I are being reduced—they are being reshaped to be more efficient in the wake of budget shifts that are imposing some new realities on organizations as they rise to meet pressing economic changes," Chertok said.
For some organizations, he added, this shift represents an opportunity to scale DE&I technologies, but as part of an extension of other HR demography, employee experience and talent planning tools.
"DE&I tools are part of a more efficient strategy for DE&I discovery to understand the state of the organization, its challenges, and the nature of those challenges that then help the organization either strategize internally or identify where working with an external subject matter expert (SME) will be useful to chart new guidelines, goals and strategies," Chertok said.
He noted that overall, the goal for many organizations is to connect DE&I activity into the organizational business and value case, and said many technologies already incorporate or include DE&I resources to build DE&I awareness into the organizational fabric.
"Overall, DE&I reshaped around efficient strategies has strong potential to be a net good opportunity for technology in the wake of early-engaged SME departures," Chertok said. "It all hinges on how expanded data, awareness and efficient strategy development connect DE&I into the business case for success on goals."
Nicole Lewis is a freelance journalist based in Miami.