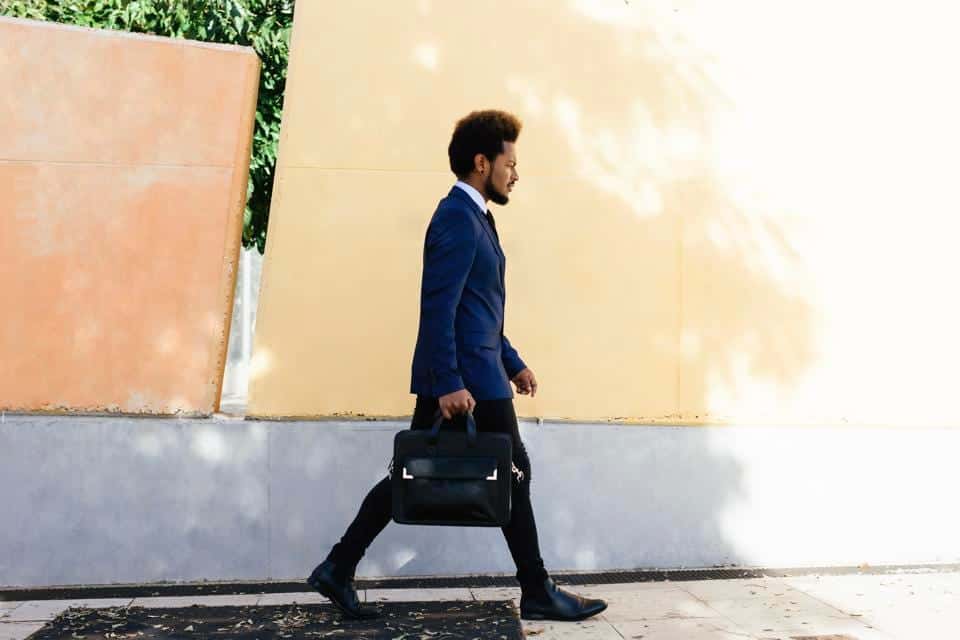 Experience is said to be the best teacher, and I couldn't agree more. As an entrepreneur, my journey has been filled with tremendous highs, shattering lows and everything in between. Here are the eight lessons I've learned in my nearly 20-year career that will hopefully help you, too.
1. Never lose sight of your goals.
If you're an entrepreneur, you have a big goal. Maybe it's to make a million dollars or to get your company's name out there. Whatever it is, don't forget what you're trying to achieve. It's easy to get caught up in running a business and forget why we do what we do. Don't let that happen! Keep your eyes on the prize and focus on getting there.
If something gets in the way of achieving your goals, adjust your strategy accordingly. Just never give up!
2. Failure is the pillar of every success story.
There are two types of entrepreneurs: those who fail and those who fail to fail. The latter group is much smaller because they never take the leap and try something new. They don't make mistakes and learn from them. It's not just failure that makes entrepreneurs successful—it's how they handle that failure that makes them great.
3. Surround yourself with smart people.
Entrepreneurship is a journey of self-discovery. It's a rollercoaster ride that can make you feel like you're going to throw up at any given moment, but it also makes you feel like you've never been happier.
No matter how crazy your entrepreneurial career gets, always remember this: Surround yourself with smart people. You'll likely learn so much from them, and they'll help keep you sane through all the ups and downs of starting a business.
4. Bring value to the people you network with.
I've been networking since my first job as a teenager, and I've learned that one of the most important things you can do is bring value to the people you meet.
When you're networking, don't get caught up in the idea that you're just trying to sell yourself or your product. This isn't about you—it's about helping your network succeed. It's about bringing value to them so they can help their networks succeed. By bringing value to others, you show them they can trust you, making them more likely to refer opportunities to you.
5. Learn to say no.
If you're an entrepreneur, you have to learn to say no. When I started my first business, everything was up for grabs. I would take on every project that came my way—even if it meant working long hours and leaving little time for myself or my family. After a few years, I realized that this wasn't sustainable. So, I started saying no more often. And as I learned to set boundaries around what I could and couldn't do, our business became even better.
6. Trust your instinct.
If you're like me, you've probably been in this situation: You're about to make a decision, and you have a feeling. You know it's not the best one. But you tell yourself that it's just your intuition being overprotective, that if you thought about it, you'd realize that the decision is sound. But then, time goes on, and the decision comes back to bite you in the butt, and you're left wondering, Well, now what?
I've learned that it's OK to trust your instinct. If something feels wrong, then it probably is. And if it feels right, then that's great! But don't ignore your instincts when they tell you something isn't right.
7. Be kind to everyone.
I never thought I'd learn this in business, but it's a lesson I've learned repeatedly: Kindness wins.
It doesn't matter if you're the CEO or an entry-level employee; being kind to everyone—and meaning it—is the best way to win at life and your career. People who are kind to others are respected by their peers and superiors. They are sought out for advice and help because they treat everyone with respect, regardless of their position or title. And they get things done more quickly because they don't have to spend as much time working around roadblocks that can be caused by people who aren't nice.
You'll notice that this isn't just about being nice—it's about being genuine. It's about being honest with yourself and others so that you know what matters most in your life, where your priorities lie and how those priorities align with others' values so everyone can succeed together rather than just one person succeeding at the expense of another person's success (or happiness).
8. Balance is key.
Without balance, you'll miss out on the best parts of life, and your business will suffer. It's easy to get caught up in the hustle and bustle of work, but keep an eye on how you prioritize your time and energy. Are you working too hard? Are you spending too much time alone? Are you neglecting your health? Try to strike a balance between all areas of your life so that you can be more productive and happier at work.
In conclusion, running your own business is often a crazy ride, but that doesn't mean you shouldn't give it a shot. In the end, it's true: Entrepreneurs who are passionate about their work have a greater chance of success.