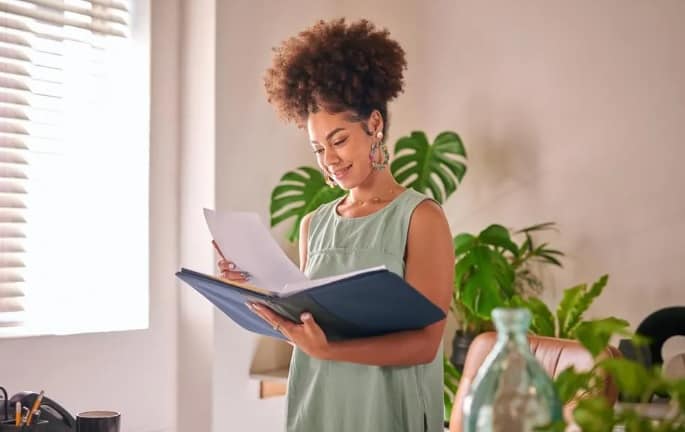 In yesteryear, the path to career growth was comparatively straightforward: People might stay at the same job family, or at least in the same industry, for their entire working lives. At some point, when they'd attained a certain level of experience and professional clout, they might branch out to an ancillary role—say, serving in an advisory capacity or on the board of a company in their industry, or perhaps starting a small business in their niche. For example, a master hairstylist might start their own shampoo and conditioner line. A top cybersecurity expert—in addition to their main role with a big corporation—might advise smaller businesses on the side.
This type of "side gig" was also popular with celebrities, who often launched their own lines of vodka or women's wear. In these situations, the success of the side business was based on the success, status and recognition that the pioneering individuals already obtained in their "main" career.
Today, this paradigm has shifted. Both job changes and entire career overhauls are far more common, due in part to prolonged burnout and increased cultural emphasis on workplace wellbeing. Workers are increasingly pursuing portfolio careers: undertaking a variety of professional roles simultaneously, not necessarily all in the same industry, and sometimes including a combination of paid and unpaid (philanthropic) work. Once, such diversity of roles within one person's career would have been seen as unusual, and would have been a late-stage cap to a successful career in one industry. Today, developing a portfolio career has become a strategic career growth and development move, and something people are doing earlier in their working lives and continuing to expand upon throughout their time in the workforce.
A Changing Career Landscape
The rise of remote work has triggered a paradigm shift in how career professionals think about their working identity. A late 2021 survey in the United Kingdom showed that some 63% of adults had portfolio careers, up 37% since before the pandemic. Several factors have contributed to this rapid increase.
With the diminished stigma attached to leaving jobs, millennials and Gen Z employees expect to change roles more frequently than their Gen X or baby boomer predecessors, making them less likely to have longevity in a particular role or industry. Is this stopping them from branching out into portfolio careers? Absolutely not. Instead, these young employees are more empowered than ever to use their knowledge and skills, getting involved in "side hustles" of all types—not limited to the professional area in which their primary career exists. You might see a rising star within a well-known spirits brand opening their own small-batch distillery, but you might also see a young finance whiz running an online sneaker store. Millennial and Gen Z entrepreneurs have also staked out portfolio careers by leveraging wide-audience speaking engagements such as TED Talks, podcasts, and social media channels, using these platforms as a means to grow their brands.
The growing prioritization of work-life balance and overall professional happiness has also driven this change. Portfolio careers may act in support of some primary career trajectory, but also as endeavors unto themselves, adding elements of ambition, fulfillment and creativity to entrepreneurs' work lives. A portfolio career may contain pursuits that are aspirational or even whimsical—"My dream was always to open an agri-tourism venue with a petting zoo"—and elements not just of what an entrepreneur is professionally skilled at, but also what they personally value and cherish.
Automation and digitization have paved the way for portfolio careers as well, by creating platforms to handle many of the logistical aspects of starting a business. Software currently exists to support billing and accounting, customer management, all aspects of e-commerce, internet presence and social media presence, to name a few. The ability to finagle the nuts and bolts of starting a business without hiring more people has also made portfolio careers more accessible to a wider range of aspiring entrepreneurs.
Opportunities For Success…And Failures
Despite the increased ease of starting a portfolio career, doing so is not without challenges. As with any new business endeavor, it's important to know if the market will support whatever venture you undertake. It's also important to have realistic expectations. Social media offers tons of content about meteoric successes but does not balance it with content about facing obstacles or enduring failures.
And indeed, the opportunity to fail is a hugely important component of a portfolio career. Counterintuitively, people have a natural need to fail sometimes. In a traditional role, you're expected to be successful every time—you do not have permission to fail. And that constraint ultimately suffocates growth seekers, robbing them of their creativity and greater learning and development opportunities. The "perform to belong" organizational climate also leads to adverse impacts on mental health, including workplace burnout.
Fundamentally, we all need a professional outlet without constant pressure to perform. We need opportunities to explore, learn, come up with new ideas, and, yes, sometimes experience failures, in addition to our professional successes. Portfolio careers can offer this outlet, supporting a robust and diverse professional repertoire while simultaneously allowing space for the pursuit of whatever engages, stimulates and inspires.