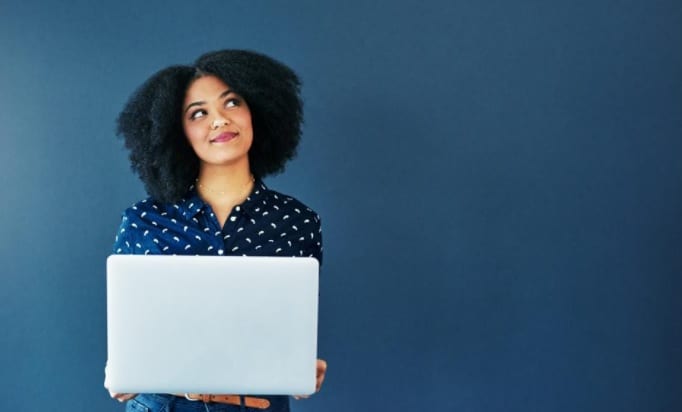 Saying goodbye has never been so popular.
According to CNBC reporting, the Great Resignation has made its mark on America. In September 2021 alone, 4.4 million people walked away from their jobs. Yet they didn't walk into an abyss. For many, the journey was short—and led straight to their dream occupations.
What does this mean for you? It could be the right time to expand your personal brand and open the door to a new career. Of course, even with many "for hire" signs and job listings around, you need to do your homework. Below are four ways to make your move as efficient and rewarding as possible:
1. Showcase your industry passion in social media.
When you want to make inroads into any sector, you can't be silent about it. Especially online. You can be sure that as soon as you submit a résumé, hiring managers will check out what you've said on social media. In fact, as noted by Jeff Mazur, executive director of the nonprofit LaunchCode, employers may already be looking for someone like you online. So show them something impressive.
As Mazur wrote in the Harvard Business Review, his team doesn't always wait around to receive information from top candidates. Rather, they actively source through social listening.
"When my organization is looking for new people to join our team, we often spend time online to see who's talking about relevant things, seems interested in the work we do, and would be a good fit for our mission," he said. His team then reaches out to candidates who appear promising to ask whether they'd be interested in positions with LaunchCode.
In other words, don't be shy. Tout your expertise by writing and sharing content, commenting on recent trends, or engaging in dialogue on LinkedIn and other social media platforms. Stand out on social media now to show potential employers how well you could fit into their industry.
2. Research companies thoroughly before applying.
It's so easy to research potential employers now. Just google the brand and let your fingers do the clicking, tapping, or swiping. But pay attention to what you read beyond the company's first page. Head straight to their "careers" and "about us" sections to find mission and vision statements. Also, when you google, set the results to "news" so that you'll find recent news coverage of the company.
Research by Glassdoor suggests that nearly half of all human resources experts recommend that applicants investigate employers' work cultures. The easiest place to find out what a business believes is through its belief statements. Remember that a brand won't change for you. If you don't like what you read, you probably shouldn't apply to work for that company.
Another way to gauge culture is to see what employees and even the public are saying about the organization on social media. The last thing you want is to jump headfirst into a new role with a company that has a culture you can't get behind.
3. Upgrade your skills and certifications.
Are you thinking about entering a new industry? Making a lateral move in your current sector? Trying for a serious promotion in terms of authority, pay, and title? You may need to brush up on your skill sets. For example, if you want to be a dental assistant, then you might want to take dental assistant training programs.
Before you envision going through years of MBA coursework or paying tons of money to freshen up your knowledge, relax. It's never been easier to sharpen your skills and demonstrate your willingness to learn something new from the comfort of home, with minimal investment. Look for online opportunities to gain education and certification in your area of interest. For example, you could earn certification for project management, human resources, or leadership.
Not sure which skills would most impress employers? Consider the title of the job you're after. Then, look up people with similar titles on LinkedIn. Write down some of their educational backgrounds, certifications, and training experiences. Spending just a few minutes on this type of activity can give you tons of valuable information. Another way to figure out your personal skills gaps is to read through job advertisements online. What "must-have" or "nice-to-have" skills are you missing? And how will that align with your personal brand? Your answers will give you a clear direction to follow.
4. Leverage your network for help and referrals.
You might be surprised at how willing people within your network can be when it comes to helping you land a new gig. This includes not only those who know you well, such as your mentor or former colleagues, but also people you've never met in real life—think LinkedIn groups or people you met within the past year during virtual conferences.
It never hurts to let everyone in your sphere know that you're planning a professional move. Don't worry about geography, either: More employers than ever are open to remote work situations. Consequently, someone from halfway around the world could potentially assist you in finding a terrific, lucrative job.
If your current work situation prevents you from shouting your quest from the rooftops, you can of course exercise discretion. It's all in how you phrase your outreach requests. Other people can't help you if they don't know you're looking for a leg up.
It's an exciting time for job seekers, especially if you're willing to prepare thoroughly. Crafting a great online first impression, doing your research, sharpening your skills, and networking strategically will make your pursuit productive.
William Arruda is a keynote speaker, author, co-founder of CareerBlast.TV and creator of the LinkedIn Profile Type Indicator (LPTI) which measures your LinkedIn profile likability and credibility.