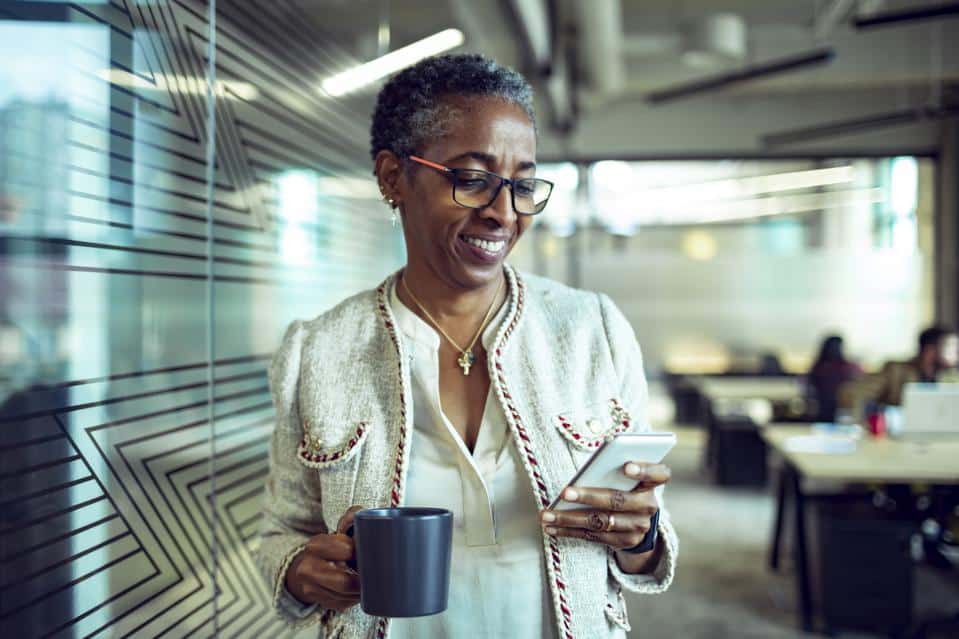 It's no secret that having a strong personal brand is essential for professionals. In today's competitive job market, it's more important than ever to differentiate yourself from the competition because it can help you stand out and show potential employers that you are a top-notch professional.
In fact, according to a 2020 Harris Poll, a majority (70%) of recruiters and HR professionals in the U.S. believe that a prospect's online reputation should influence their hiring decisions. This shows why you should work hard to have a solid personal brand to land a job. If you need internet content removal to help you maintain your good reputation, contact an expert now! Explore this great podcast episode to learn about the things you need to do to get positive feedback.
The good news is that it's never too late to start building your brand. The key is to be consistent with your branding efforts and always put your best foot forward. By doing so, you will be well on your way to creating a successful personal brand that can help you achieve anything you set your mind to.
Having a Personal Brand Is Key to Success
Creating your personal brand is the key to improving your life in many ways. It can help you achieve your professional goals and help you find a job that matches your passions and interests. A strong personal brand will show employers that you are an expert in your field and passionate about what you do. It can also help you network with other professionals and make valuable connections, enabling you to further your career.
There are many resources available to help you build your own brand. The best way to get started is by creating a solid online presence. This includes developing a professional website and social media profiles that showcase your skills and experience. It would help if you also considered writing a blog, publishing articles on topics relevant to your field, participating in online discussions and offering valuable insights that will help you build credibility as an expert.
The most important thing is to be consistent with your branding efforts. Make sure to always represent yourself in a positive light and stay true to your personal brand. Be authentic and genuine in your interactions with others, and always put your best foot forward.
Must-Haves for Creating Your Personal Brand
There are a few important things you need to create your brand. First, you need to know what it is. What makes you unique? What do people say about you when they talk about you behind your back? Once you have a solid understanding of it, it's time to start putting your brand into action.
Here are some of the key elements for it to be effective:
• A clear focus.
• Authenticity.
• Expertise.
• Passion.
A clear focus
Your personal brand needs to have a clear focus so that people know what it is and what you're all about. You don't want to be all over the place and try to do everything. Narrow your focus to a specific area or industry, and become an expert in that field.
Authenticity
People want to connect with real people, not just brands. Be authentic in your interactions with others and let your personality shine through. Don't try to be someone you're not because it will be very obvious and people will lose interest.
Expertise
To establish yourself as an expert in your field, you need to have the skills and knowledge to back it up. Be sure to showcase your expertise online and in person through articles, blog posts, social media, etc.
Passion
People can see when you're passionate about what you do, and they will be more likely to connect with you. Showcase your passion for your work on social media and in all of your branding efforts. It will help make you more relatable and interesting to others.
Barriers to Achieving Your Personal Brand
A few common barriers can prevent you from achieving your personal brand. These are:
• Time commitment.
• Lack of knowledge.
• Fear of failure.
Time commitment
One of the biggest is the time commitment. It takes a lot of time and effort to build a solid personal brand, and you need to be willing to put in the work if you want to see results. You also need to be strategic in your branding efforts and make sure that everything you do is aligned with your goals and objectives.
Lack of knowledge
Another common barrier is a lack of knowledge or experience. If you're unsure where to start, it can be challenging to build a personal brand to help you achieve your goals. Many resources are available online, but it takes time and effort to find the right ones and put them into action.
Fear of failure
The third common barrier is fear of failure. Many people are afraid to take the plunge and start building their personal brand because they're not sure if it will work or if they'll be successful. But remember that everyone starts from scratch, and there is no guarantee of success. The only way to find out is to try it and see what happens.
It Takes Time and Effort
It's important to remember that building a personal brand takes time and effort. You can't just create a profile on a website or start tweeting about your work and expect people to know who you are. It takes dedication and consistency to build a strong personal brand that will help you achieve your goals. But it's worth it in the end, so don't give up!
Conclusion
Having a strong personal brand is vital for professionals at all levels. By taking the time to work on it, you can differentiate yourself from others in your field and set yourself up for success both now and in the future. What are you waiting for? Start building your own today!