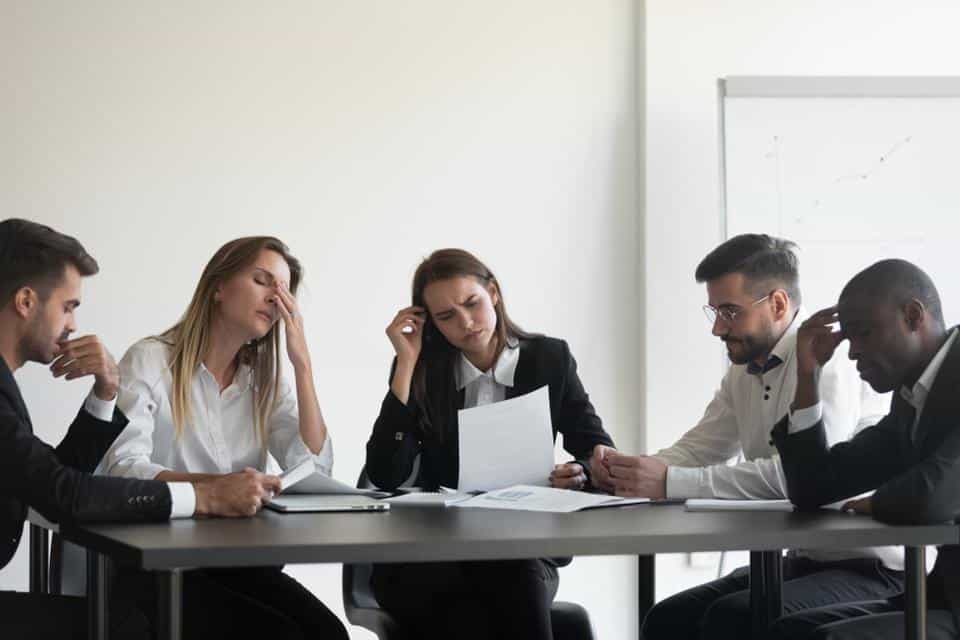 I've talked to more than 1100 employees over the past 6 months. Beyond feeling tired and exhausted, they have felt isolated and stifled for years. Ironically, the consequences of the pandemic gave employees the freedom they've wanted. But the pandemic also revealed that employers have never really valued their employees. That's why employees feel so exhausted, isolated and conflicted about their careers and their future.
Employers have never taken enough time to understand how their employees can best contribute. They forgot the following truths about their people:
They have value: they want to be included.
They are worthy: they want to be seen in our full humanity.
They are unique: they want to be themselves.
They have experience and insight: they want to do more.
They have ideas: they want to explore their possibility.
It's easy to understand why employers gave their employees several reasons to step out. This explains why the number of employees quitting has been increasing steadily since 2009. Today's record numbers are higher than would be expected if the trend would have continued without the disruption of the pandemic, but not by as much as one would think. People have wanted to quit their jobs for a long time – and the pandemic has been the ultimate enabler as it has forced people to think about what matters in their lives, what they desire from their career and how they want to align their beliefs and values with an organization that places a premium on what matters to their people. This is why the great resignation' is not new, but your response to it must be.
Based on my organization's research across corporate, healthcare and higher education sectors – here are the two ultimate reasons employees stopped trusting their employers, why they quit their jobs and why employers and their leaders need to stop making assumptions about who belongs where doing what and how:
1. Employers stifle the influence their employees can have over what and how things are done.
Employers and their leaders are not open to ideas or thoughts from people who don't have the title or officially recognized status as an expert.  Therefore, they inadvertently close their people off from new thinking or innovative ideas that might disrupt the status quo.  Too many employers rely on what's been done before, rather than risk starting from scratch. These tendencies create an environment in which people are afraid to take risks or to share ideas, for fear of being ignored or ridiculed. This keeps people functioning far below their full capacity, creating a huge and unnecessary obstacle when trying to adapt to new ways of working, like learning to lead in a hybrid remote setting when some are on site and others are remote. This lack of trust and freedom makes people less agile because they see that it's better to hide themselves than take a chance – ultimately putting the organization, your leaders and people at risk and unprepared for a future of perpetual uncertainty. Employers and their leaders can turn this around by learning how to allow their employees to question the organization's entrenched ideas about who their employees are as individuals and what they're capable of. 
2. Employers actively discourage authenticity and openness - even though they encourage it.
Employers and their leaders have made it clear that it's not safe or beneficial for employees to share who they are and what they're grappling with in their lives beyond work.  They see their employees in narrowly defined ways, based on their roles, their demographic groups, or on the credentials listed on their résumés. Employers and their leaders view their employees in a limited way in terms of what someone might be able to contribute to an endeavor, and possibly resulting in the exclusion of many people who are capable but not credentialed.  They have created an environment where people question whether they matter as individuals, and that's a big obstacle as you strive to meet some of the most urgent challenges of our time: going beyond diversity to achieve true inclusion, and making health and wellbeing meaningful to individuals at scale. Those goals can only be achieved when people feel seen in their full humanity and feel that their dignity is supported. That's when they'll feel safe enough to be and share themselves. Employers and their leaders can create that kind of environment by practicing how to tolerate the healthy chaos of getting to know people as individuals.
So how do we fix this? Employers must take simultaneous action in two areas with urgency:
Fix the Systems
Deploy operational procedures, systems and business models that work more inclusively to accelerate business and individual goals. Create a workplace environment that requires inclusive working and diverse thinking. The environment is broken, and people are tired of old, outdated standards that are stifling their contribution.
Activate the Individual
Unleash one's full capacity and restore their human dignity to achieve individual and business goals. Focus on making the employee experience thrilling and meaningful. Our research shows that 86% of employee people admit that the purpose and thrill disappear after their ideas got shot down because "that's not how we do things."
We are at a precarious point. We've made some big changes during the pandemic, and we've made some big promises during the social unrest. Whether or not we can sustain those changes and fulfill those promises comes down to what we do from this point forward.
Let's reimagine the employee experience by unleashing each other. Our future demands it. The next generation expects it.