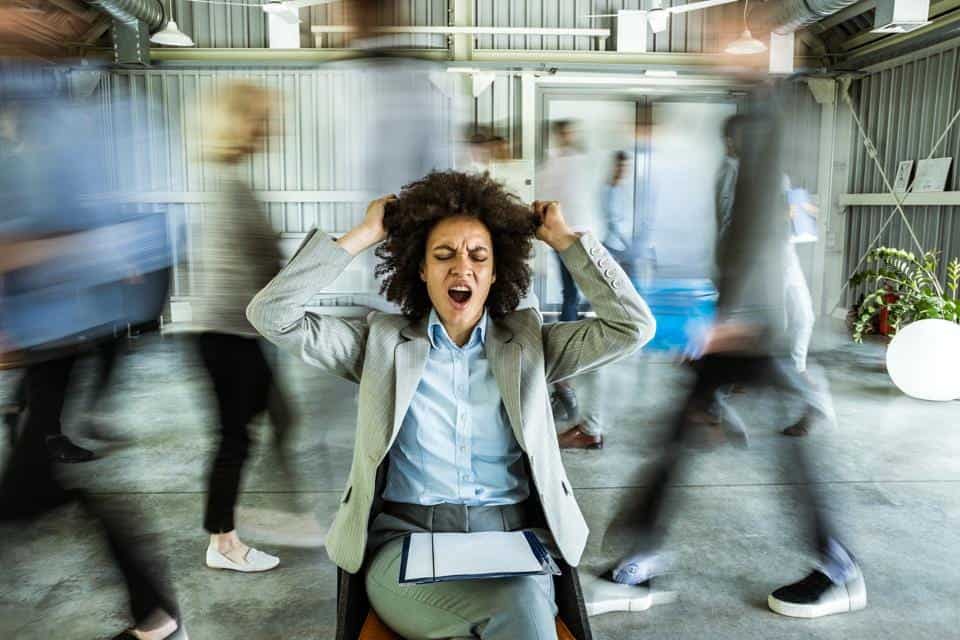 If they could, 64% of employees would quit or switch jobs right now. But there are specific steps employers can take to change their minds.
The pandemic continues to reshape how many of us think about our jobs and how we work. For many, it's been an opportunity to rethink their priorities and what matters most to them in life. That's one reason why we've seen trends like "Quiet Quitting," which I'm a fan of, emerge.
But a new survey released by The Workforce Institute at UKG reveals more sobering news. Of some 2,200 employees, as well as 600 C-suite leaders and 600 HR executives, from 10 countries, nearly half of workers (46%) wouldn't recommend their company or their profession to their children or any young person they care about. Perhaps more chillingly, 45% of American employees said they wouldn't wish their job on their worst enemy.
At the same time, nearly two-thirds of employees (64%) would switch jobs right now if they could, while 45% simply "don't want to work anymore."
What conclusions can we draw from this data?
Chris Mullen, Executive Director at The Workforce Institute at UKG, admits that some of the stats are shocking. "Most people have a transactional relationship with work, as 61% admit they go to work to collect a paycheck, 'clock out' and go home," he says.
Along similar lines, only about a quarter (28%) of employees say they are in a career with specific goals and ambitions that they wish to grow in time. Only 11% of workers feel that their job is their "calling."
No wonder people are ready to quit.
But Mullen also believes people do inherently want to work. "But it's up to companies and leaders to help connect jobs with meaning and purpose," he says, pointing to another survey result that found that 84% of people would still work if they won the lottery, and 28% would still work the same number of hours at the same job.
In other words, people might not want to quit quite so much—if their employer treats them the way they want to be treated.
I asked Mullen to share his insights on how employers can rethink what it means to become an employer of choice in 2023—rather than a place that employees just want to escape. What follows are his six strategies that employers can use to engage their employees and keep them from wanting to quit.
Give employees an idea of HOW their work benefits others. Make this a regular practice for people leaders during onboarding, regular one-on-one check-ins and annual performance reviews.
Give employees time to understand WHY they work. Many employees work for money to improve their lives. Others work so that they have the time to pursue their passions outside of work. Either way, employees who know their why have a better understanding of how their professional life and personal life contribute to each other.
Give employees MEANING to everyday tasks by connecting to the larger purpose of the company. Everyday employee tasks can feel boring and repetitive. Showing how these tasks are critical to the business gives meaning to employees and their sometimes mundane responsibilities.
Give employees the feeling of being HEARD. Listening to employees is a critical way of understanding their needs, wants and concerns. Leaders and managers who make this a mainstay in their organization can gain valuable insights to act on and improve the employee experience.
Give employees the opportunity to GROW through learning and career development. Providing professional development goals so employees can upskill or reskill can foster a sense of growth and hope in their career with your company. It gives employees something to work toward to not only benefit themselves, but also the organization.
Give employees time off to DISCONNECT and recharge. Many employees (85%, to be exact) do not use their allotted time off and this can contribute to being overworked and burned out. Real time unplugged from work can provide employees with an increased sense of wellbeing and decreased stress.
Bringing the humanity back to work
The world has changed, and it's not done. All of us have dealt with a lot of stress over the past few years—and the uncertainty looks likely to continue in 2023. If we want people to engage with and get fulfillment from their work, we need to embrace more than ever what it means to be human in the workplace.
The employers who embrace this ethic most deeply will not only gain an edge in the ongoing war for talent, they'll also better the lives of their employees at the same time. As a leader, what higher goal can you strive for than that in 2023?