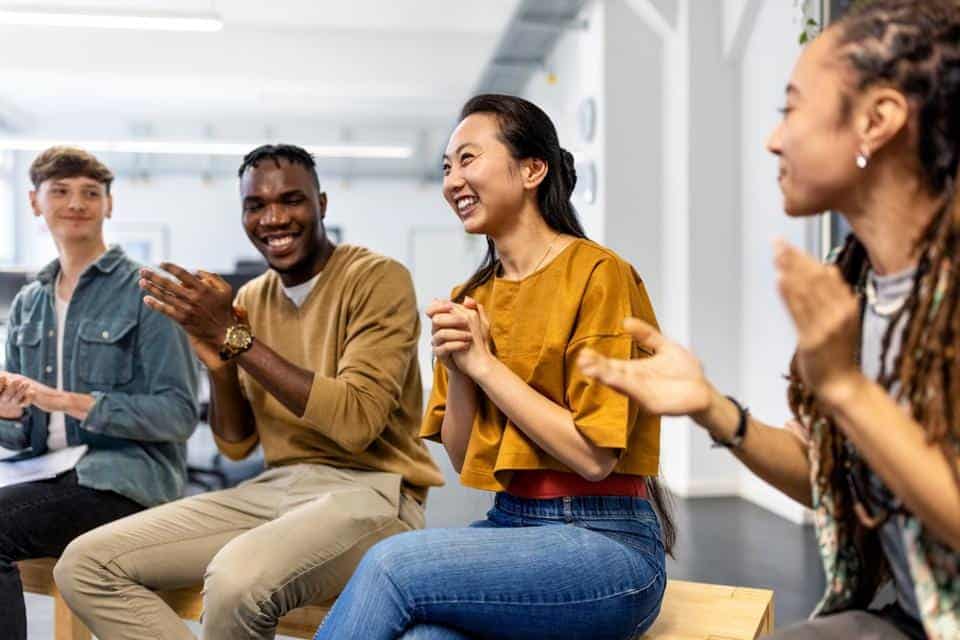 Covid-19 changed how we work and what we want from work. The underlying trend may have been building for a while, but the pandemic made it clear that work could be redefined and adapted to individual needs.
This global case study needs to influence how we identify and grow talent. Instruments from 9-box grids to performance dialogues need an overhaul in this world where people expect different things from work and are actively moving away from certain industries.
One thing hasn't changed: Companies are only as successful as people make them. It's people who drive growth and innovation, and companies need to create the right conditions for people to thrive and bring their best every day. The right conditions, however, may have changed.
Identifying Talent In A Complex Environment
Nurturing talent is all well and good, but before we can nurture, we need to identify. I am particularly excited about this step, as DEI initiatives are challenging both how we define "talent" and the traditional stereotypes of what leaders should look like and how they should act. It's no longer the loudest voice in the room or the most visible person who will automatically be thought of as talent or a potential leader. It could be the introvert who needs time to reflect or the person who connects with people out of the limelight. It takes effort to spot these talents, but it is great news for innovation and our society.
To identify the people who can take your company to the next level, you must first identify the skills and behaviors your company needs. Most businesses have value statements that define their core characteristics, but more granularity is needed. Different teams, functions and markets will execute those values in different ways and need different types of leadership. A marketing team, for instance, approaches its role differently from a technical R&D team and will need different leadership to thrive.
Geographical and cultural expectations of leadership add another layer to consider. If you are embarking on a business transformation journey, qualities like vision, empathy and a healthy dose of inspirational leadership may trump technical skills in the short- to midterm. Even with a strong purpose and values, no one size fits all when it comes to talent.
Do Good Things Really Come To Those Who Wait?
Identifying the talents in your company creates an expectation. The cat is out of the bag, so to speak, and a talent will expect something to happen within a reasonable amount of time. So, how much time do you have?
Many factors come into play. One thing is for certain: You can't expect a talent to stay motivated and in place for years before career progression takes place.
Data on how long people stay in their jobs can provide some insight. In the U.S., people tend to move on after roughly four to five years. Older employees tend to stay longer than younger workers, as do salaried employees.
It's tempting to jump to the conclusion that you have a bit more time if your talent is older or a salaried employee, but this is where human behavior kicks in. When you communicate to an employee that they are a talent, you signal that the organization needs them and their skills to grow and that time is of the essence. If you act faster with younger talent, your older talent will feel overlooked.
You also don't have four years before your talent starts getting itchy feet. Once you have created the expectation, time speeds up. I would say you have less than two years to start moving your talent along their career journey.
Beyond Linear: The Next Career Step
There will probably not be new positions available for all your talents every two years. So, how do you keep your talent pool motivated and feeling that they are moving forward?
The first step is to include the talent in the planning. Covid-19 confirmed that people have very different needs when it comes to work and what they want from their careers. A predictable, linear career journey may not suit everyone. A position with leadership responsibilities may not fit with a particular talent's view on career development. They may want to develop different skills than the ones you identify as critical.
Making learning and growing an integral part of talent progression will open new avenues. How about having them run a project outside their normal area of responsibility? How about facilitating cross-functional placements to expose talents to different teams and fields? This will not only keep momentum in the talent development process but benefit the company by establishing new connections, building understanding and providing cross-fertilization of ideas.
Also consider partnering with customers or suppliers to offer stints in their companies. There are risks with this approach, as knowledge about strategies, intellectual properties, pricing and so on can leak. But these can be overcome by working with trusted partners and creating sound governance structures. The benefits to your company and the talent include creating better relationships and understanding between you and your partners. If you want to find the best talent, you can hire rpo services.
Conclusion
In a world where our definition of work has changed, we need to update our talent management processes to account for individuality and inclusion.
The first step is to change how we define a talent. We must quickly move away from the stereotypes of a successful leader and make sure diversity is fully embedded in how we identify talent.
Once we start communicating with talent, we must maintain momentum. But a traditional promotion may not be the right or only action; rather, we should embrace different ways to develop a talent and keep them motivated and recognized.