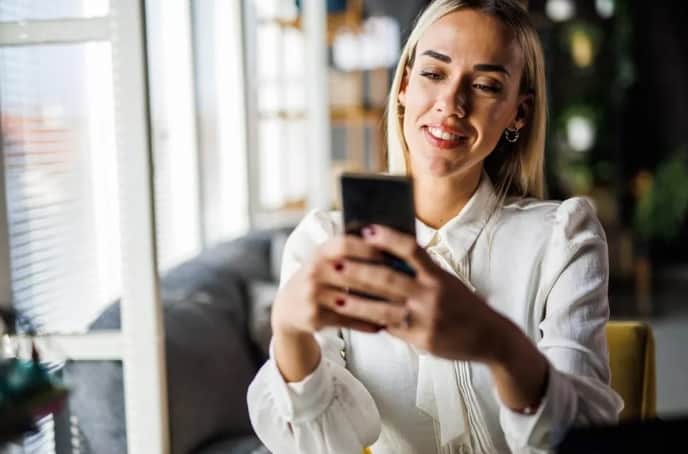 Threads, the new social network from Meta, made a huge splash with its launch on Thursday. Twitter's new competitor saw an immediate surge in growth, with more than 100 million users joining the social media platform.
With the proliferation of so many addictive sites, employees secretly spend an inordinate amount of time on social media, such as Facebook, Twitter, Instagram, Reddit, online shopping and chat apps. Threads will likely distract workers curious about who is on the platform and how they can make their mark on the new app.
Scrolling on social media during work hours can lead to employee disengagement and decreased productivity.
The average worker spends more than 2½ hours per day using social platforms, according to research from GWI. Facebook and its messaging apps attract people to spend an average of around 35 minutes per day, as reported by MixBloom. TikTok users are on the short-form video site for around 33 minutes per day. Twitter users log in at about 6 minutes per day. Instagram is just under 30 minutes.
If you are looking for a new job, you'll be on LinkedIn for the duration of your search, seeking out recruiters, applying to job listings and networking.
Why Workers Are Scrolling So Much
Today's climate can be characterized as a white-collar job recession with ongoing layoffs, slow-walking the hiring process, high inflation eating into your paycheck, being priced out of the housing market, due to large down payments, and monthly mortgage and student loan costs. These and other factors make workers disengage from their jobs, feeling that there isn't much of a positive future ahead. It's no wonder why workers look to social media as an escape.
The challenge is that social media is highly addictive. It's also more interesting and fun than your typical workday's drudgery. A person will start viewing one TikTok video and need more dopamine hits. Before long, the worker realizes an hour or two has flown by.
To put things into context, workers may spend short bursts of time online to check on how the kids are doing at home, any essential emails regarding investments, coordinating vacation schedules, appointments or events related to your children's school. After factoring in a three-hour round trip to the office and back, it doesn't leave much personal time. These activities may be productive, as it makes you feel better and serves as a way to destress.
Why It's Not Helpful To Your Career
However, workers must be careful about how much time they spend online instead of working. When there are many layoffs, you want to come across as a hard worker engaged in your assignments and responsibilities, so you won't be selected to receive a pink slip.
It's okay to take some "me time," but limit how much time you spend mindlessly doomscrolling. Also, try to add some friction by logging out of accounts, so it will take time to log back.
Rather than impulsively going to your favorite sites, switch up your habits. Step away from your desk. Take a walk outside, or better yet, invite some co-workers to join you outside to soak in the fresh air. If there is a gym in your building or close by, go for a quick workout. Listen to a podcast, take an online course, find a mentor or read a book that is relevant to your job and can help you advance your career.
Be forewarned: companies can and are spying on your social media scrolling. Employers have deployed embedded spyware and monitoring software to track your viewing history.