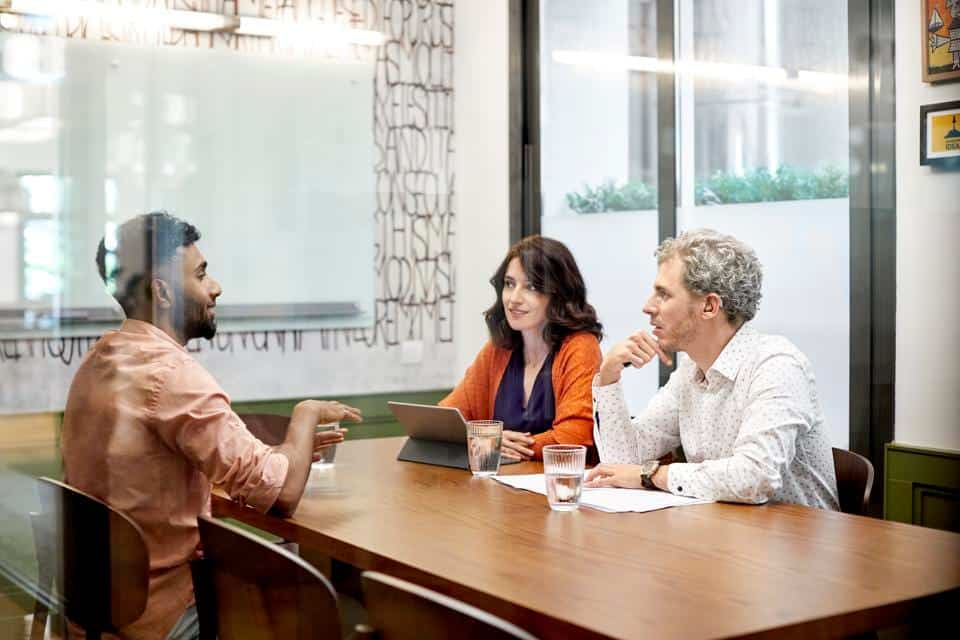 Are you looking to get hired immediately? You can by utilizing these six steps.
Has the pandemic or the Great Resignation caused you to lose your job as so many have?
The feelings of frustration and exhaustion can become overwhelming as you seek other jobs or even adjust your career choice. Lockdowns and social distancing measures made it impossible to meet many applicants qualified for open positions.
The good news is it's not a reflection on your qualifications, your character or anything else. What it boils down to is you more than likely don't know some key things you have to do in order to get noticed and get the offer.
Let's start with these six strategies you can begin doing regularly to get the attention of those who are hiring. Keep in mind you want to craft a résumé that is visually appealing and helps the reader quickly find the most important information regarding the position they are hiring for.
1. Update your résumé often.
Maybe you have a résumé posted on LinkedIn, Glassdoor or Indeed, and you're excited about all the recruiters who will view it. Problem is, the longer your résumé sits, the further down it falls. If you haven't updated it recently, it's sitting at the very bottom of the stack, regardless of how well-written it is or anything else. A simple trick to stay at the top of the pile is to update your résumé when your position changes or when you're seeking a different job/career. There's little worse than having a résumé showing different skills from those of the job you're seeking.
2. 'No phone calls, please' means you should call.
Contrary to popular belief, when a job description says, "No phone calls, please," that's the time to pick up the phone and call. Your gut instinct is it's going against their wishes. It's rude and disrespectful. More times than not, the "No phone calls" line is just standard verbiage. You are up against many other qualified candidates, and you want to be known and stand out. The only way to do this is to get the hiring manager on the phone. Be polite and get right to the point. Now is not the time for chitchat unless the conversation naturally goes in that direction.
3. Get very specific.
One pet peeve of hiring managers that is sure to send your résumé to the trash can is if you use very generic phrases. For example: "I am hardworking," "I am very dedicated" and "I am a fast typist." Instead, get very specific and paint a detailed picture of your accomplishments: "I made 60 outbound calls each day while overseeing inbound calls over 12 phone lines" or "I helped increase sales by 30% last quarter, which yielded more than $30 million in sales." Get the idea? Get specific!
4. Value quality over quantity when networking.
Most people approach a networking event with the mindset of quantity over quality. They're thinking about how many people they can meet or exchange business cards with instead of how many quality relationships they can create. A well-written résumé is one thing. A solid relationship with the right people is a million times better. Next time you attend a networking event, take your time, ask specific questions, listen intently and, most importantly, be memorable. Don't be afraid to wear a hat, a funny tie or that purple shirt you love. If you have long, dangling earrings or blue hair or wear sneakers, that's fine as long as it's authentic and consistent with your brand.
5. Do you have any questions?
You just aced the interview, and it's winding down when the recruiters ask: "Do you have any questions?" The absolute worst thing you can say is no. You must ask a minimum of three quality questions. My recommendations are:
• If I am hired, what is the first thing I could do to make an immediate impact? (You want to find out because you will want to do this if you get the job.)
• What is the biggest obstacle to success in this position? (Again, you want to find out because if they hire you, you need to be mindful of this.)
• Of the other people who have held this position, what are some characteristics you would like to see repeated? (You will want to duplicate them.)
• How do you see me fitting in? (This is the million-dollar question. If they can't give you a suitable response, you more than likely aren't getting the offer.)
6. Know how to handle the 'tell me about a weakness' question.
It's the question most job candidates dread: "Tell me about a weakness." It can be your best friend if you know how to reply. In most cases, your response is irrelevant. The recruiter is just making sure you can accept feedback.
There are two rules to remember:
1. Poke fun at yourself. "My wife tells me I'm perfect, but if I had to think of something, it is my..."
2. Use the past-present-future antidote: "In the past, I was not very comfortable with social media. Then I took a few classes and became quite proficient with it. Now, people ask me to help them post on all different platforms. This is no longer an issue for me, and, in fact, I feel very confident in my social media abilities." You are admitting to a weakness but also showing how you addressed it.