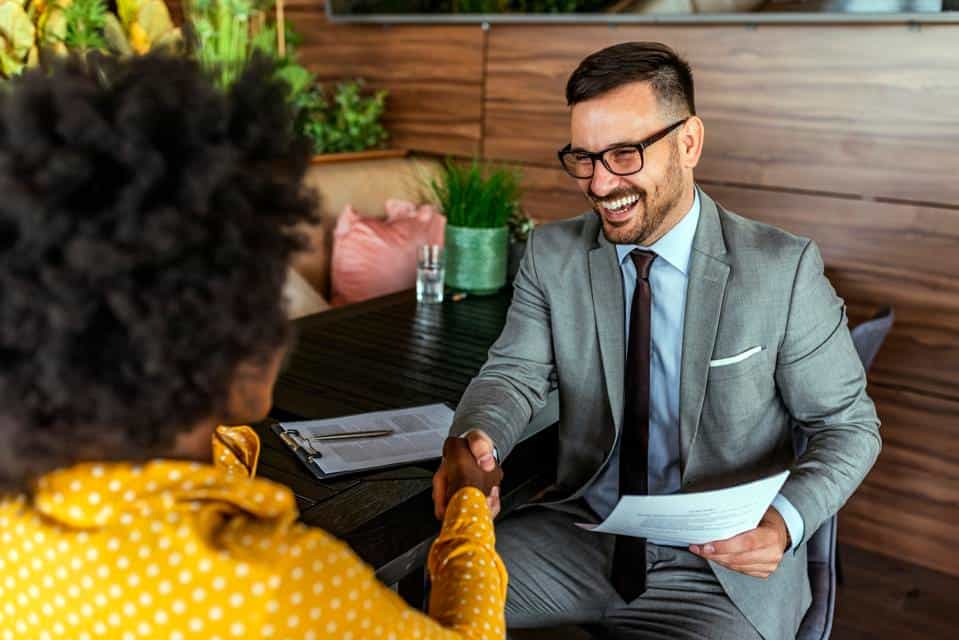 When looking for the right job as an entry-level employee or an executive, either way, it's hard and you have to have a plan. Jobseekers are often lost and overwhelmed, possibly suffering from stress and anxiety over finding their next role. But there are options out there to help. When you choose to work with a career coach or recruiter, it's essential to understand the difference.
When a job seeker meets with a recruiter, the recruiter will evaluate based on the job description and look for a candidate that checks all the boxes. This is because recruiters want to ensure you are qualified enough before presenting your résumé to the employer.
On the other hand, a career coach empowers individuals to identify their goals, highlight strengths and eliminate weaknesses so they can land fulfilling and rewarding jobs. Career coaching can help with résumé writing, interview preparation and salary negotiation.
Types Of Recruiters
There are two types of recruiters: corporate and agency. A corporate recruiter works solely for one company and focuses on hiring qualified candidates for all the available positions. They primarily provide information about their organization rather than the industry as a whole.
In contrast, agency recruiters like temp agencies work privately alongside many companies at once, expanding their candidate pool and offering an array of potential employees. Undoubtedly, in both cases, recruiters look for the perfect match.
But what if you don't check all the boxes? Recruiters will usually pass on a candidate who is not the perfect match. They are paid by the client and essentially work to look out for the client's interest, not yours. This comes as a double-edged sword because if you aren't qualified according to the hiring manager, a recruiter will find someone else who is.
Types Of Career Coaches
When a job seeker works with a career coach, candidate growth and development are their top priority. A coach should only care about their client having insights that can help them grow professionally beyond the recruitment process.
Career coaches support professionals with a variety of topics: long-term career plans, career transformation, re-entering the workforce after a prolonged absence, etc. In short, career coaches are comprehensive resources for anyone looking to take their career to the next level. Here are a few tips to help you decide what kind of career coach might be most helpful for you:
1. Talk to colleagues and mentors and decide what kind of coaching you need to help you grow professionally. It's always a good idea to talk to others and understand their perspective.
2. Consider your learning style and personality when choosing a coach; interview a few and ask your network to recommend a coach who worked for them.
3. Research each coach's credentials and ask to speak to their references. Make sure they have the knowledge and experience necessary to help you achieve your goals.
So how do you choose which to work with: recruiter or career coach? That all depends on your personal goal. If you just need access to jobs, it might be best to work with a recruiter. But if you are looking for someone to help with your résumé and coach you through your career goals, then a coach might be a better option for you. Whichever path you take, investing in yourself is the best thing you can do.