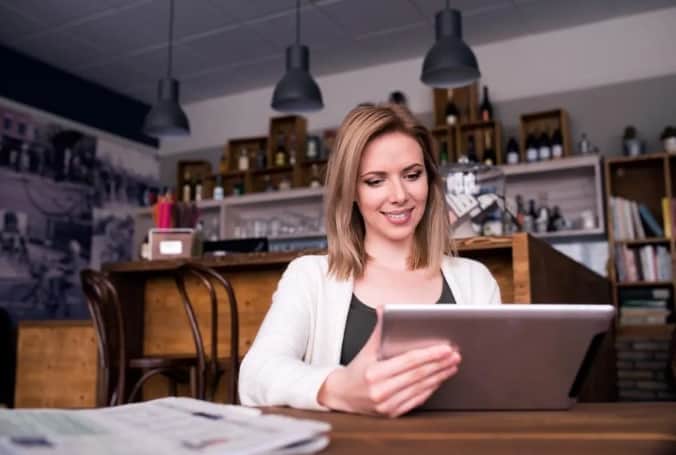 Have you ever felt like there was only one structured path to be successful in your career? When working in any industry, there is traditionally a linear career path to achieve "success." Work hard as an individual contributor, then become a team leader, then become a manager, then become … you get the drift.
All along the way, there will be more responsibility and money (not necessarily as equal as we would like). As someone who has worked in the health tech industry for close to 20 years, I can tell you that there are other paths to success outside of that standard linear career.
In fact, I would say that embracing a nonlinear career path can be the key to unlocking a fulfilling and successful career in our industry.
Embracing The Nonlinear Career Path
So, what is a nonlinear career path? It's a path that's less predictable and more diverse than that traditional linear path up the corporate ladder. It may involve switching industries, taking on freelance work or pursuing a passion outside of your main job.
I've personally taken a nonlinear approach in my career, holding roles in sales, marketing, product management and business development. By pursuing different opportunities and exploring various roles, I've been able to develop a diverse set of skills and experiences that have helped me stand out.
But the benefits of a nonlinear career path go beyond just standing out in a crowded industry. Pursuing different passions and interests can lead to greater job satisfaction and fulfillment. It can help you maintain a sense of purpose and meaning in an industry that can be demanding and high-stakes.
A nonlinear career path can also lead to greater financial stability in the long run. By diversifying your skill set and pursuing different opportunities, you can reduce your reliance on any one source of income, providing a safety net in the event of a job loss or industry downturn.
Some Well-Known Examples
Don't believe me? Just look at some famous entrepreneurs who have taken a nonlinear career path:
• Andrew Ng, the co-founder of Coursera and founder of deeplearning.ai, started out as a computer science professor before moving into the tech industry. He has held roles at Google, Baidu and AI Fund, and is considered one of the leading experts in AI.
• Jack Andraka is the inventor of an early-stage pancreatic cancer diagnostic tool. He started out his career as a high school student with no formal scientific training! He conducted his research outside of school and eventually won the Intel International Science and Engineering Fair, as well as other prestigious awards.
• Reshma Saujani started out as a lawyer before moving into politics. She ran for Congress in 2010 and lost, but the experience inspired her to create Girls Who Code, a nonprofit organization that aims to close the gender gap in technology.
Lessons From Taking A Nonlinear Approach
Taking this route is not for the faint of heart; it requires a certain level of risk-taking and a willingness to embrace change. Here are a few lessons I've learned from my nonlinear career journey that could be helpful for others:
1. Be open to opportunities. Keep an open mind, and be willing to explore different industries, roles or projects. This will allow you to expand your skill set and discover new interests.
2. Network, network, network. Building a strong professional network is crucial in a nonlinear career path. Your network can open doors to new opportunities, help you learn about different fields and provide valuable support during periods of change.
3. Embrace lifelong learning. Continuously invest in your personal and professional development. This can mean pursuing formal education, attending workshops or conferences, or simply staying up to date with the latest trends in your industry.
Dealing With The Challenges
When it comes to risk-taking and embracing change, remember that progress often comes with some degree of uncertainty. Start by assessing your risk tolerance, and be prepared to step outside of your comfort zone. You can do this by setting small, achievable goals that challenge you and help build your confidence. As you take on new challenges, you'll become more comfortable with change and be better equipped to handle the unexpected.
Some of the greatest challenges you may face in taking a nonlinear career path include fear of failure, a lack of clear direction and potential financial instability. To overcome these challenges, I suggest to take the following steps:
1. Reframe failure. Instead of viewing failure as a negative, try to view it as an opportunity for growth and learning. Embrace the idea that setbacks are a natural part of the journey and could ultimately lead to greater success.
2. Create a vision. While a nonlinear career path may not have a clear trajectory, it's essential to have a sense of your long-term goals and aspirations. Develop a personal mission statement that outlines what you hope to achieve, and use it as a guidepost when making career decisions.
3. Plan for financial stability. In the absence of a steady, predictable income, you'll want to focus on building up an emergency fund, diversifying income streams and being mindful of your financial planning to maintain stability during periods of change.
So, whether you're just starting out in your career or looking for a change, consider taking a nonlinear approach—you might just find that it leads to greater success than you ever imagined.