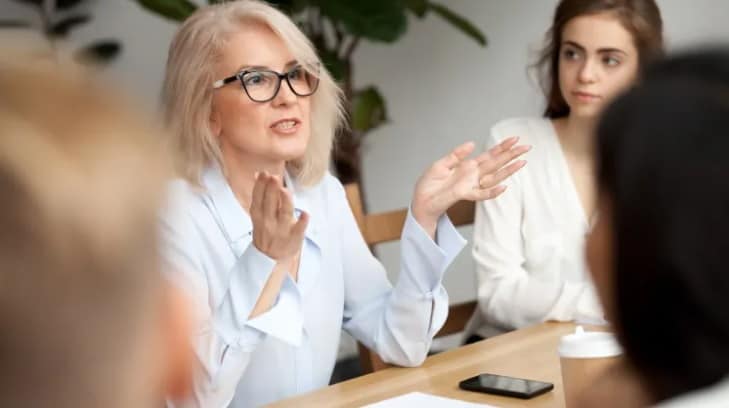 (Story orginally published By Kathy Gurchiek May 18, 2023, SHRM.org)
There are some common mistakes employers should avoid when recruiting and hiring new graduates for entry-level positions, according to Yvonne Bell.
She is senior vice president of people and culture at D2L, a learning platform headquartered in Cambridge, Ontario, and has served as recruitment specialist for Toyota Motor Manufacturing in Cambridge, and associate recruiter and HR manager for KPMG Canada in Kitchener, Ontario. Her work has included college recruitment.
Employers damage their talent pipeline at colleges and universities when they don't maintain their reputation with students or their connections to the schools, or when they stop investing in cooperative work programs that Bell said are "vital" to an employer's recruitment efforts.
Companies then have to rebuild that trust and connection if they decide to resume those relationships a year or two later.
Bell suggested the following strategies for employers looking to attract and retain the newest entrants to the workforce:
Implement a campus ambassador program.
Students who have successfully completed cooperative education or internship programs with D2L are tapped to serve as campus ambassadors.
"They connect with students … and promote us on LinkedIn," Bell explained. "We expect them to be visible on campus to go to D2L events and also go to other campus-related events we wouldn't be at [to] represent D2L … mainly talking about what their experience was, talking about the culture, our hiring, and kind of acting like a semi-recruiter on campus."
Provide campus support.
Companies can provide guest speakers or classroom equipment and encourage their employees to participate in alumni events. D2L also has employees who teach at various colleges.
"We definitely support [our employees] if people want to do those sorts of things," Bell said.
Be visible beyond the college campus.
"We're active on LinkedIn; we also sponsor hackathons," Bell said. Additionally, the company is relaunching D2L Night School, which it ceased during the pandemic, to be offered one night each quarter on various career topics. For example, during the first quarter of 2020, the program featured a panel of D2L employees discussing imposter syndrome.
Explain how the job seeker's work contributes to the organization's mission.
"Some [employers] don't talk about how their role makes a difference," Bell said.
Members of Generation Z—the youngest cohort in the workforce—report more unhappiness than their senior counterparts, according to a 2023 report from Cangrade, a talent management provider.
"It's reasonable to assume that Gen Z [whose oldest members are 26] is generally working entry-level roles," Cangrade said in its report. "Almost every entry-level role will be filled by Gen Z by 2030. The nature of entry-level roles can create job dissatisfaction, particularly for a technologically advanced workforce looking for professional development."
Use your rewards package to connect with students.
For example, if your organization offers paid time off for employees to volunteer and the job candidate has indicated on their resume that they've done volunteer work, point out how their interest can be accommodated.
In addition, professional development is important to Generation Z, but "I think [employers] fail to invest [in it] as much as they probably could," Bell said.
Mental wellness is another area employers should emphasize when attracting and retaining young job seekers, she noted. SHRM research found that 61 percent of Generation Z respondents said they would strongly consider leaving their current job if offered a new one with significantly better mental health benefits.
Monster's 2023 State of the Graduate Report found that 92 percent of 1,000 new and soon-to-be college graduates it surveyed said it's important they feel comfortable discussing mental wellness at work.
D2L holds employee-run mental health panels where people talk about their mental health challenges "in a really safe environment," Bell said.
Be genuine.
Bell also emphasized the importance of making sure the message employers give job seekers during the hiring process is authentic. For example, the culture espoused during an interview—such as the importance of work/life balance—should match the new employee's reality at work.

After the new employee has been on the job for a little while, "ask them if what we told you in the interview process is what you experienced," she said. "Let's get better at training managers [and] do a feedback loop of continuous improvement" in the organization.