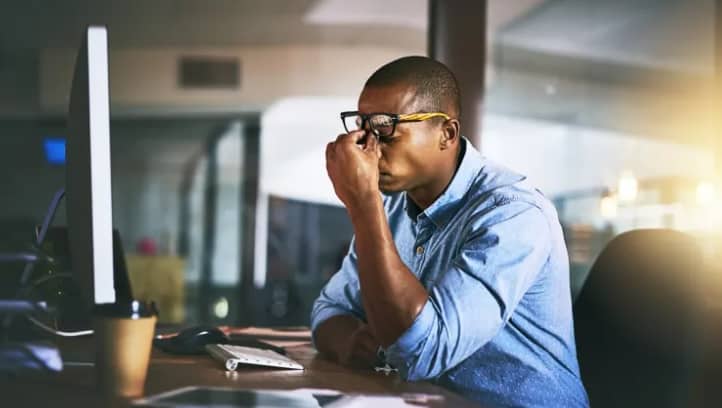 As mass layoffs continue to plague the technology industry, a new report by tech career marketplace Dice revealed that racism and sexism are growing problems in the profession.
According to the survey of nearly 2,500 tech professionals, 24 percent of tech workers experienced racial discrimination in 2022, compared with 18 percent in 2021. The percentage of tech professionals who said they experienced gender discrimination also rose, from 21 percent in 2021 to 26 percent in 2022.
"The findings are disappointing, especially considering the instances of tech professionals experiencing racial and gender discrimination are up year-over-year," said Art Zeile, CEO of Dice. "With all of the work that companies claim to be doing, seeing these numbers rise is concerning."
The report also indicated that in 2022:
More than half of Black workers (54 percent) said they experienced racial bias at work—a significantly higher percentage than for any other racial group.
73 percent of white tech professionals said they didn't face racial bias—significantly higher than for all other groups.
Tech professionals with a disability or mental health condition were more likely than those without a disability to say discrimination occurs frequently or very frequently in the workplace.
The findings also showed that just 15 percent of HR professionals said they believe racial inequality occurs frequently or very frequently at work, suggesting that HR may not be fully cognizant of the discrimination that occurs within their companies. This underscores the need for fostering inclusive workplaces and the need for protecting yourself from negative workplace energy.
Laura Close, a Seattle-based tech influencer and co-founder of analytics firm Included.ai, said the tech industry, like all professions, has a responsibility to create a more inclusive and equitable workplace for all employees.
"Having diverse workforces is considered important for a company's 'brand' so that we as employers can succeed at recruiting ever more top talent," she explained. "How BIPOC [Black people, Indigenous people and other people of color] are treated after the 'photo op' is the question."
Tech's Lack of Diversity: By the Numbers
Zeile attributes the rise in discrimination to a lack of diversity in the tech industry.
"That, I believe, is the core of the issue with instances of discrimination rising year-over-year," he said.
According to recent research:
Black employees make up 12 percent of the U.S. workforce but only 8 percent of workers in tech, according to a 2023 report by McKinsey and Co. In an analysis of Fortune 500 executives, McKinsey researchers found that just 3 percent of technology executives in the C-suite are Black.
Women comprise 47 percent of the U.S. workforce but only 28 percent of tech professionals, per a report by jobs site Zippia. They are most under-represented in physical science (40 percent), computer (25 percent) and engineering (15 percent) jobs.
The diversity issues may continue to worsen with the ongoing tech layoffs, which have also led to the erosion of diversity, equity and inclusion (DE&I) efforts nationwide.
"If the majority of tech professionals have the same thoughts and experiences, it's natural that ideas outside that 'norm' won't be readily accepted and elevated," Zeile said. "Right now, sadly, we're seeing the exact opposite happening, where ideas—and the people who share them—are being actively dismissed or ignored."
5 Tips to Reduce Discrimination in Tech
The tech industry's lack of diversity is only worsened by reports of discrimination, Zeile said.
"It makes attracting and retaining tech talent from under-represented groups more difficult—and understandably so," he said. "Why would someone want to work for a company where discrimination is accepted as part of the culture? We're sabotaging our own efforts here for making tech more diverse, equitable and inclusive by not improving our existing cultures first."
Without diverse ideas feeding into the development of technology, Zeile explained, tech companies will continue to prioritize a homogenous society in which certain groups remain in control of what's accepted and what's not.
"At the employee level, we as organizational leaders need to care for our people and make sure they feel valued and included," he added. "When that doesn't happen, we see decreases in productivity and innovation and increases in attrition."
Having fewer Black workers is also linked to a reduction in innovation, product value to end users and market share, Close noted. She added, "There is a reason Fortune 500 CEOs invest in DE&I strategies. Diverse workforces power market dominance."
Zeile said that tech companies can reduce discrimination by:
Auditing data and procedures to assess hiring processes and salaries.
Asking for feedback from the workforce via surveys to gauge the company's culture and to identify opportunities for improvement.
Enlisting a third-party consultant to further identify opportunities for improvement.
Forging a more inclusive candidate and leadership pipeline.
Developing a long-term plan for enhancing DE&I efforts.
"Without a strong foundation, even if you attract diverse talent," Zeile explained, "you won't keep them for long once they experience your company culture as an employee."