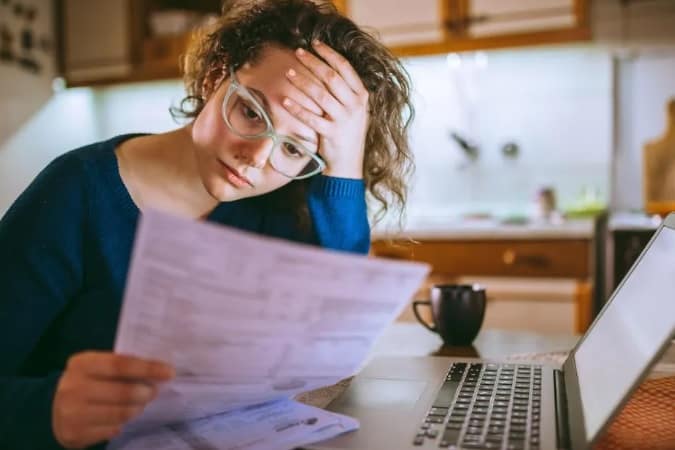 Right now—this moment in history, May 2023—doesn't feel like much of a good time to do much of anything. Every day, the news is bad. The only thing that makes me feel relaxed about global warming is the prospect that malicious AI might kill us first.
We also face an influx of bad economic news, amidst some good news, like the April jobs report. For many of us, economic fluctuations hit far closer to home than existential threats do. The effects are immediate—when a lay-off strikes or the stock market tanks, we need to restructure our finances instantly. And it's exhausting.
However, I would argue that because of the unstable economic circumstances, now could be a good time to be self-employed. Of course, this is a personal decision—only you know what's best for you. But the data shows that I'm not the only one interested in trying self-employment—in the past seven years, the number of self-employed individuals has increased by two million.
A few of the benefits that self-employment holds at this exact moment in time include:
Diversified Income Streams
I've freelanced for companies that go belly-up, and it's definitely not fun. Sometimes, it's even the company that pays a plurality of my income. However, I work between four and eight jobs at a time, which means that if one ends—whether it's predictable, such as a contract terminating, or whether I've been fired, or whether the company folds—I have something else to fall back on. Aside from doing multiple jobs, you can also try investing like the one taught on the Invest Diva course in order to generate more cash flow.
More Warning
I'm not reliant on any one job, which means I can't suddenly lose all my income. I certainly go through periods of making less money than I'd like—this is part of being basically Any Human Other Than Jeff Bezos. At the same time, because of my diversification, I have some warning of when business is slowing down. For instance, my monthly income may go from $5,000 to $4,000 to $3,000—rather than from $5,000 to zero. Therefore, I can to scramble to figure something else out, such as taking on a client I would otherwise pass up. My income doesn't slam the breaks; it comes to a slow halt.
In my six years of freelancing, certain industries have boomed—the market for writing TikToks, for example—while others have waned—the market for writing Facebook posts. I can see when one source of income is drying up and jump on the next opportunity—and this advanced warning makes freelancing an ideal career for this unstable moment in history.
Adaptability
I'm constantly developing new skills because I have to shift to meet the needs of my clients. As a result, I'm not quite as scared of economic changes such as the threat of AI taking over my job. If it happens, I'll learn new skills. There must be some things AI doesn't know, like how to correct a man without threatening his masculinity (this is one of our most profitable skills). Our new economy requires adaptability—in fact, it's been called the most important skill of 2023. Similarly, skills like flexibility and creativity rank as some of the top skills for 2023, and those go hand-in-hand with a freelancer's lifestyle. Because of the adaptability freelancing has taught me, I'm grateful to be self-employed right now.
More Freelance Opportunities
There are, quite simply, more ways to be a freelancer in 2023 than ever before. Online platforms like Upwork and Fiverr allow anyone to join the gig economy. Furthermore, more companies are hiring freelancers—contingent workers now make up 28% of the average enterprise company.
Less Lifestyle Drift
This isn't true of all freelancers, but having an unstable income has kept me from incurring too many fixed expenses. When I had a full-time job, I had a gym membership, a monthly hair appointment, a cleaner, and every streaming service known to man. Now, I still have some fixed expenses—my home and food, for example—but I try not to subscribe to too many services. It's not that I never splurge, it's that on any given month, if I need to strip my expenses down to the bare minimum, I can. In this economy, it helps to be frugal.
That's not to say it's all good news. In an unstable world, I envy those with extremely predictable careers. When everything feels out of control, I wish my income were. At the end of the day, though, I'm grateful to be a freelancer in today's economy. For me, the benefits outweigh the costs—and you might feel the same way.