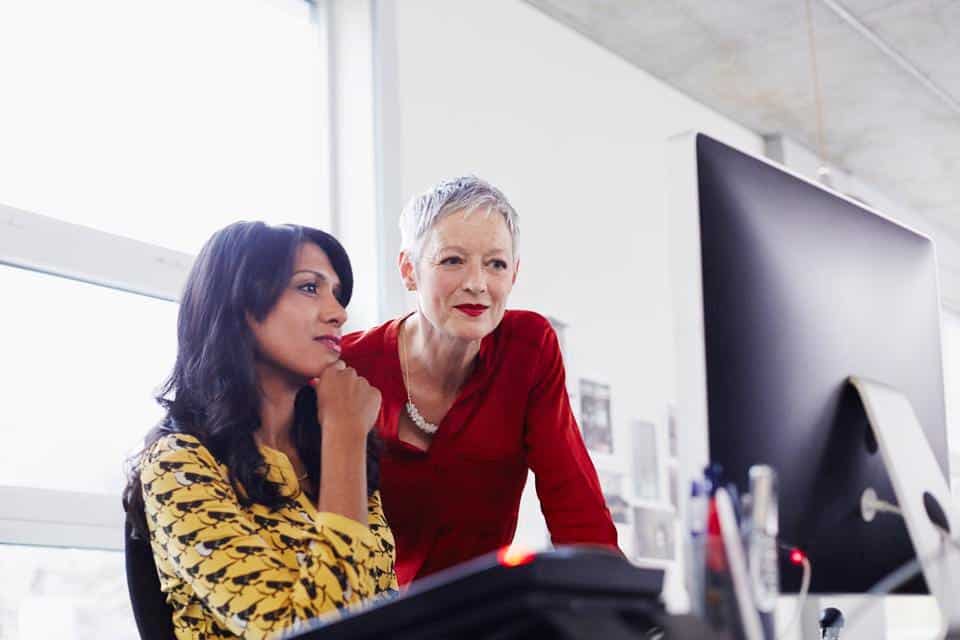 I'm proud to be recognized with the Platinum Club 2022, Microsoft's highest award. The award honors 1% of employees based on their achievements, contributions and impact on the business.
Beyond the delivered results, our senior leadership team highlighted my proactive dedication and passion for mentoring as a way to help other people grow at Microsoft. I never realized that my commitment to mentoring five people per fiscal year and leading a coaching program for new mentors would help me win this outstanding award.
This critical milestone in my professional career made me reflect on my actions taken to become what I am today. I also realized that my mentors and sponsors were vital to bringing me here.
Today, I want to share five of my thoughts and recommendations for being a successful mentor.
1. Don't mentor without previous mentee experience.
Can you imagine a driving instructor without a valid driving license and at least five years of proven driving experience? Like a driving instructor, we may have the required skills and abilities (i.e., excellent communication, patience and remaining calm under pressure). Still, without years of driving experience, we can't offer practical advice based on real situations.
I suggest engaging with a mentor to develop skills and improve your impact on your company or organization. Applying your background and feeling experienced while playing the mentee role will help you in your role as a mentor.
And you can always offer your perspective and feedback to co-workers. It's all about practicing.
2. The mentor needs to learn as well.
Mentoring should be a learning partnership between us as mentors and a person who wants to learn, but it will not work unless both participants benefit and grow from the experience. I believe mentorship should go beyond the great feeling of giving back what others gave us. Mentors need to see the relationship with a mentee as an opportunity to learn from them, practice listening skills and master the art of asking questions and providing feedback.
I suggest avoiding engaging in a mentoring relationship with someone if you're only looking for a career development opportunity and unidirectionally coaching. In my experience, the relationship will end very soon because you won't find the right motivation to move on. Here's an additional tip: Be curious and treat your mentee like a research project.
3. Make sure mentors and mentees are compatible.
Can you imagine Martina Hingis playing with Serena Williams in a women's doubles tennis tournament? What about Arantxa Sánchez and Venus Williams? I don't think so because their style, motivation and rivalry make them incompatible with playing together as a team. On the other hand, Serena and Venus were among the best doubles players in women's sports history.
Successful mentoring is all about compatible individuals. Once you find a potential mentee, you should assess if you're a good match via an introductory meeting. The goal of this meeting is to get to know each other and see if the pairing will work. You can help guide the process by asking your potential mentee questions to gather information and keep the conversation productive. During the introductory meeting, dedicate quality time to understanding your potential mentee's professional drivers, career aspirations, behavior and learning style.
You should be honest and decline the mentoring invitation if there isn't a match. To help the other person reach their objectives, I suggest proposing a suitable mentor based on what you learned from the introductory meeting.
4. Have clear mentoring objectives and KPIs to track progress.
All mentoring should start with an agreement on expectations for the relationship. Then, you should define clear goals with timelines and agree on the skill sets the mentee needs to acquire.
If it's done right, like a gym program, a mentoring relationship should burn a good amount of energy from each individual. KPIs allow us to validate that the relationship doesn't stay flat. I also suggest frequently validating that the relationship is successful for both parties.
5. Help mentees overcome the impostor syndrome.
Maybe you don't want to be recognized in public. I'm pretty sure we all face impostor syndrome at some stage in our professional careers, which could be an obstacle to our mentee progression.
The mentor should be helping the mentee get to where they want to be by developing skills such as self-awareness and confidence based on facts, evidence and real-life examples. Here's a mentor definition I love from Oprah Winfrey, an authentic influencer and role model for diversity and inclusion: "A mentor is someone who allows you to see the hope inside yourself. A mentor is someone who allows you to know that no matter how dark the night, in the morning, joy will come."
Final Thought: From Mentoring To Sponsorship
I also believe sponsors should be accountable for your organization's talent growth. We should use our privileges, network and professional experience to help mentees grow and pursue their success paths. If you identify a mentee with huge potential, you should take the relationship to the next level by becoming their sponsor.
I strongly believe in the power of mentoring and sponsorship as a growing tool. That's why we need to challenge ourselves to sponsor and represent at least two of the must-keep talents in your organization: women in tech and minorities such as Latinx. As part of the relationship with our mentees, we're responsible for providing valuable guidance, tools and advice to help them improve their prioritized skills and evolve in their careers.