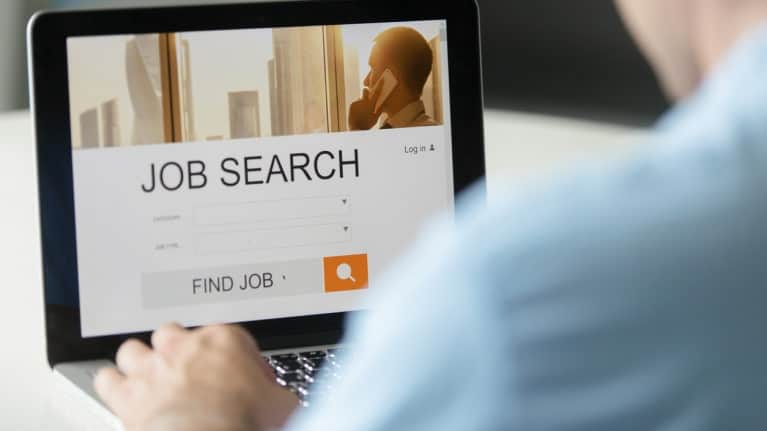 Researching potential employers is an important strategy for job seekers. And while it may seem daunting for those new to the workforce, what you learn can help you make informed opinions about the organization you're considering and enable you to ask thoughtful questions during an interview.
"One thing that matters to employers is whether you've bothered to learn something about them," pointed out Peter Cappelli. He is the George W. Taylor professor of management at the Wharton School at the University of Pennsylvania in Philadelphia and director of Wharton's Center for Human Resources.
"It's a sign that you might really care about the job, so learning enough to be intelligent is important," Cappelli said.
Most companies recognize that they, too, are being sized up during the application and interview processes, said Matthew Burr, SHRM-SCP, HR resources consultant and assistant professor of business administration at Elmira College in Elmira, N.Y. "You should be interviewing the organization just like they're interviewing you."
SHRM Online asked Cappelli and Burr to weigh in on the following areas to consider when determining whether an employer is the right fit for you.
[SHRM members-only resource: Preparing for a Career in HR]
Social Media vs. Your Network
There are reliable and less-reliable sources of information. While social media is an easy place to go for info, be discerning as to what you read about an organization on social media. It won't tell the whole story.
"Employers tend to control their own social media pretty tightly," Cappelli observed. "That is less so for sites like Glassdoor, but you do learn some things there," especially if commenters consistently say the same things.
For example, you won't learn much about training opportunities from an employer directly, he noted.
"Most organizations have a lot of [training programs] on the books, fewer run them regularly, and even fewer give employees the time to take them. This is where seeing what actual employees report [on sites like Glassdoor] is crucial," Cappelli said.
Burr noted that college alumni and friends who know the organization can be a good source of information.
"Relying on professors is extremely important," he said, and their advice can aid you in preparing for typical HR interview questions.
The Company Website
Look for indicators that the employer is committed to diversity, equity and inclusion initiatives that go beyond a mission statement or monetary pledge.
"Look at what they have done," Cappelli said. "Do you see diversity [reflected] in their materials? Is the leadership team homogeneous? Some companies actually report what percentage of their workers are in different demographic categories, which would be useful to know."
Scrutinizing an organization's website to determine available benefits also can be beneficial, as can looking at the most recent annual or quarterly report, Burr said. The report can signal "the future of the organization and [how it] trends."
The company's website also can indicate what kind of value it places on community engagement and promotional opportunities, he added.
"It's not just about the diversity and inclusion; it's about giving back," Burr said, citing organizing Toys for Tots drives and volunteering for Habitat for Humanity as examples. "Good companies market that [involvement] well on their HR websites," along with citing awards or accolades received from community groups.
Customer feedback, such as service and product reviews, can also offer some insight into the company, Burr said.
Work-Flexibility Attitude
Pay attention to what the organization is saying about its stance on remote work, advised Cappelli, author of The Future of the Office: Work from Home, Remote Work, and the Hard Choices We All Face (Wharton School Press, 2021).
"If they are telling their employees nothing, that is a bad sign. They don't have to have a plan to go hybrid, but if they are not saying, 'We have thought it through, and here's what we are thinking,' or at least 'The situation is evolving,' that suggests an organization that keeps employees in the dark," he said. "Those are frustrating places to work that spawn a lot of gossip."
Notice how the job description is worded to discern whether remote work is an option, Burr advised. However, negotiating a remote-work schedule may be difficult for a new hire, he pointed out. Employers often prefer new employees to be onsite so as to better learn the company culture.
If working from home is an important factor for you, be upfront about that during the interview.
News Coverage
Keep abreast of any news coverage involving the organization you are considering as a future employer, Cappelli suggested.
"Look to see what stories about them in the news say. Are their executives in trouble? Are they doing good work in the community?" he said. "A lot of that [news] might be good."