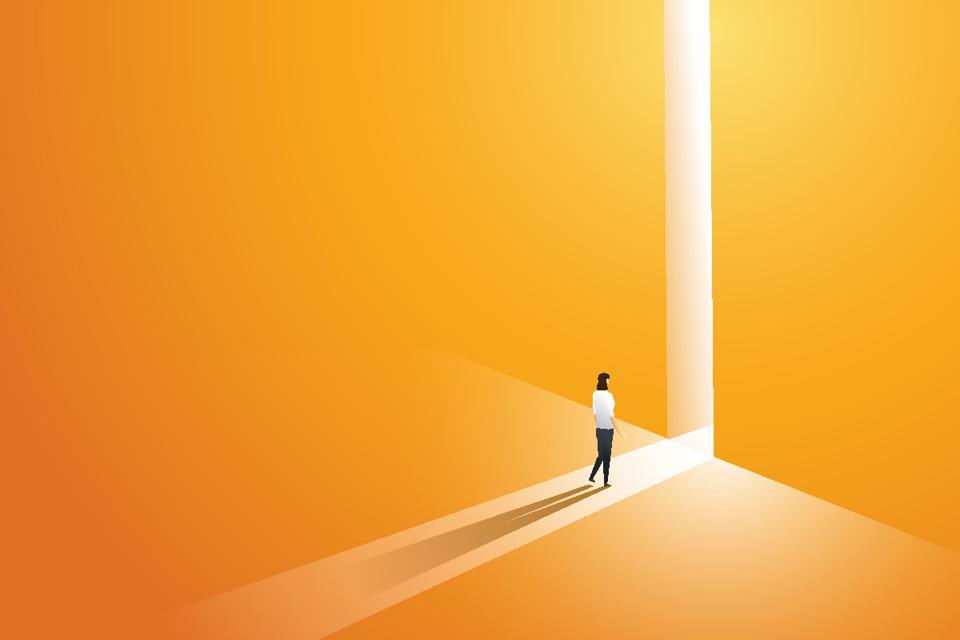 Getting laid off ahead of the holidays can be among the most stressful career setbacks. But there is some positive news based on new data—just in time to finish out this year and start next year with confidence.
The majority of people actually find a new job more quickly than you may think, and they experience gains in their salaries as well.
The Good News – Finding Something Fast
More than 70% of those who have been laid off have been able to find a job within the first three months of unemployment, according to data from Revelio Labs—and the trend of people finding jobs quickly has been rising steadily. Those in the professions of sales, software engineering and marketing have had the easiest time, and those who are in communication or HR have found things to be more challenging. But no matter what you do, there are reasons for optimism.
Data from Employe Inc. provides data from the perspective of employers and it matches the candidate experience. In fact, 85% of organizations say the average time it takes to hire someone is less than four weeks. And 32% say they're filling roles in under two weeks. Talent professionals also still report it's tough to fill roles, with 81% saying it's challenging, and 33% reporting it's very challenging.
This is good news for job seekers since companies are looking for great talent and they're working hard to bring people in the door efficiently. If you are an accountant, you may reach out to an accounting staffing services agency to explore employment opportunities for you.
More Good News – Finding Something With Great Pay
In addition to the positive outlook for finding a job fast, there is also good news about what people who have been laid off can expect in salary: 52% of those who were laid off reported they received a salary higher than what they left, according to Revelio Labs.
The data from Employ Inc. agrees, with 68% of recruiters reporting that salary increases are typical for new hires and 69% saying wages will continue to increase—despite economic pressures.
Finding Your Next Role
With such good news, the time is right for hope about your next role. And the data also suggests ways you can find it.
#1 - Cast a Wide Net
It's smart to go where the recruiters are looking for you, and according to Employ Inc.
58% are looking for you on Facebook
58% are looking on LinkedIn
36% are checking Instagram
34% are turning to Twitter
17% are looking on Snapchat
15% are seeking candidates on TikTok
You will be wise to put your candidacy on display through multiple channels, and of course to tap your network as well, asking your contacts to introduce you to others and to share job leads with you.
#2 - Take (Smart) Chances
When you're looking for something new, you're also wise to stretch for new opportunities such as Flooring Employment Opportunities. Go ahead and apply for a job even if your experience is slightly under what the description requires. Submit your application for a role, even if it's not exactly what you've done before. Of course, you won't want to apply for a director of finance role if you've never manipulated a spreadsheet, but if your skills or experience are adjacent to a role—or close—then take a chance.
Based on Employ Inc. data, your risks will be worth it. Fully 71% percent of recruiters say they're taking more chances on new hires because it's so tough to find talent—so if you take the chance of applying, they may be likely to take a chance on you.
Specifically, recruiters are overlooking the following.
41% gaps in resume
41% lack of industry experience
34% missing requirement or insufficient years of experience
25% job hopping
24% salary requirements which exceed the budget
The industries where you'll find the most open talent professionals, according to the data are construction as well as finance, insurance and accounting.
#3 - Be Your Best
Even if you're taking risks to stretch for a role, you'll want to be perfectly professional in how you proceed through the job search process. While recruiters may overlook your years of experience or gaps in your resume, they are unlikely to overlook slow candidate response time, unprofessional social media presence, lack of social media presence, failed drug tests or background checks or unprofessional behavior during the hiring process.
So be prompt, courteous and professional—but also ensure you have a presence on social media by updating your profile, posting, sharing and adding value to your network on a regular basis.
#4 - Demand Great Working Conditions
When you get an offer, be sure to negotiate for great working conditions. Being laid off may increase your urgency to find a new position, but be sure to get the full scoop on what the employer is offering, and don't be shy about asking for more. The job market is tightening, but 52% of organizations, according to Employ Inc, are still saying there isn't enough talent to fill positions. So companies are taking steps to attract great candidates.
Here's what they're doing to draw you in:
58% are offering flexible work schedules
57% are increasing compensation
54% are emphasizing work life balance
44% are offering medical or dental coverage
40% are allowing remote work options
When you get an offer, ask questions about what is included and negotiate for the kinds of perks, benefits and conditions which will mean the most to you based on your unique circumstances. Perhaps pay or medical insurance are highest on your list or priorities. Or maybe the opportunity to work from home one day a week will tip the balance for you. Consider what you want, and negotiate with your potential employer to get it.
#5 - Be Selective
Data shows you can also afford to be selective, since you're likely to receive multiple offers. The Employ Inc. research found 16% of candidates received 11-20 offers at the same time, while 45% had six to ten offers simultaneously and 34% had up to five offers at once.
Be bold and go broad when you're looking for your next role, but remind yourself you only need one great job. Even if you don't receive tons of offers, when you receive one that is a good fit, with growth potential and people you'll enjoy working with, it's all you need for a positive next step in your career.
Now Is the Time
Now is the time to refresh your applications, check in with recruiters and pursue your next great opportunity. After the holiday pause, recruiters will be back to searching for the right candidates and you're in a positive position to kick off your new year with determination and the confidence that you'll find a terrific new role.