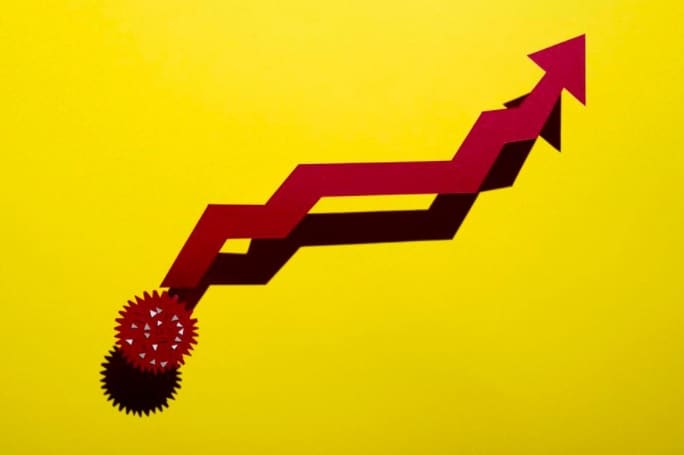 For the past one and a half years, the global economy, like every other facet of human experience, has been largely governed by Covid-19. As we are navigating our lives and trying to rebuild, we are asking ourselves, How will we recover, and who is responsible for the recovery?
The latest ILO report states that "relative to 2019, total employment fell by 114 million as a result of workers becoming unemployed or dropping out of the labour force." While this may come as no surprise, it is further unsettling that "had there been no pandemic, the world would have created an estimated 30 million new jobs in 2020" to counter the already drastic "shortage of employment opportunities." It is also no surprise that the pandemic in turn accentuated inequalities in labor income affecting those already at a disadvantage even more, such as women, migrant workers and young people. While employment is forecasted to grow by 100 million jobs in 2021 and by a further 80 million in 2022, "the projected employment growth will be insufficient to close the gaps" and "many of the newly created jobs are expected to be of low productivity and poor quality."
This gloomy outlook is contrasted by moderately positive reports of UK vacancies numbers surging. According to LinkedIn News, the first week of August has seen 1.7 million job adverts and 69% of UK employers having hiring plans. However, the furlough scheme coming to an end in September may trigger another doom-and-gloom cycle. As the pandemic drags along, we ask ourselves, What can we do collectively and individually?
1. The State Level
While there have been ongoing mechanisms to buffer the effects of Covid-19, such as furlough schemes in the UK, Kurzarbeitergeld in Germany or stimulus checks in the U.S., recovery plans such as the NextGenerationEU stimulus package focus on stabilizing the financial system and making the economy more resilient for the future. However, since budgets are limited and can only go so far, governmental efforts also revolve around incentivizing research and innovation and mapping out what needs to be implemented on the corporate level for the future of work: NextGenerationEU, for instance, lists a focus on "modernizing traditional policies," "fighting climate change" and "biodiversity protection and gender equality."
2. The Corporate Level
The incentives laid out in the Organisation for Economic Co-operation and Development (OECD), for example, focus on transparency and regaining trust in policy with priorities given to "restoring economic activity, protecting those most in need, and building a green economy." While corporations can try to implement those pointers into their own recovery strategies, they will necessarily run into further complications, such as increasing already existing divides.
In the OECD SME and Entrepreneurship Outlook 2021, as well as in the Government at a Glance report, such difficulties are discussed in more detail. While optimists may posit this unprecedented crisis as a chance to foster more resilient, green, digital and inclusive environments, the emergence of new ways of work are complicated by the same old divides, as well as personal circumstances that involve individual health, caring responsibilities and commutes.
Another fact the OECD mentions is that "the highly sectoral nature of the crisis has meant that some workers have shouldered the bulk of the burden, while others, not only suffered less, but benefitted more quickly from the recovery." While physical restaurants, for instance, had to shut down, food delivery apps profited from people ordering in. A Forbes article covering which companies did well during the pandemic shows that those profiting were almost exclusively online/digital service providers, ranging from Amazon (convenient online shopping) to Zoom (meetings and catch-ups with friends) to Netflix (entertainment and escapism).
This begs the question of how employers who did well used their revenue and what employers who struggled could do for their employees. In a Science Mag article about the 2020's Top Employers Survey, it is explained that, specifically in the pharma and biotech industry, investing in the well-being of employees by extension means investing in the patients and highlights how "having a work culture aligned with employee values is another important driver for the top employers."
Positive examples of fostering a more resilient and green economy include Deloitte launching a digital climate awareness scheme across all divisions, sending no less than 330,000 worldwide employees on a climate change course.
3. The Individual Level
Whether you are employed or not, it is your responsibility to own and manage your career. The pandemic and its aftermath have caused millions to contemplate or even execute the "Great Resignation." The need to re-evaluate, adapt, change and potentially upskill or reskill has never been more prominent.
Whatever your current situation, here are my best tips on how to build, maintain and future-proof a fulfilling career:
• Get to know your values, drivers and aspirations.
• Be super clear about your hard skills, competencies and natural strengths — and own them!
• Know what you really want out of your career and work life.
• Build awareness around any skills gaps and areas for development.
• Build awareness around thoughts and patterns of behavior that do not serve you.
• Be creative when it comes to job-seeking strategy; usually three to four approaches combined work and make sure to look into passive income ideas as well, this will help you grow your finances even more.
• Get your elevator pitch and overall personal branding in tip-top shape.
Crises come and go, and so do recoveries. Taking care of your career is a lifelong journey and the more thoughtfully you do it, the more resilient you will grow and the more able to navigate change.