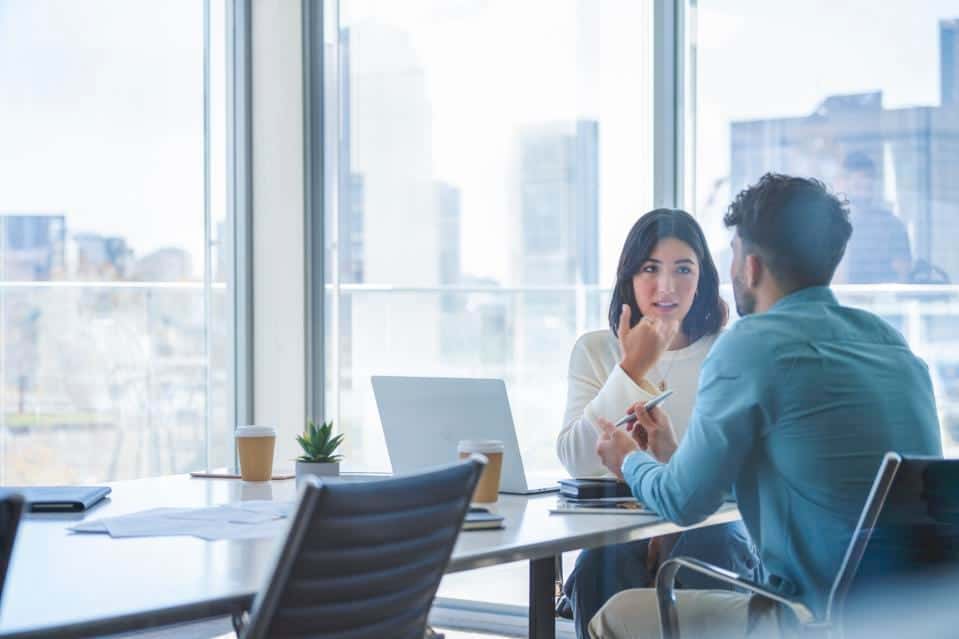 Today's employers need guidance from human resources leaders more than ever. Organizations are not only struggling to recruit and retain talent but are also facing challenges like devising competitive compensation strategies to combat inflation, implementing effective DE&I initiatives and navigating a post-pandemic world of work.
If you're pursuing a more senior HR role, it's an opportune time to embark on that journey. The U.S. Bureau of Labor Statistics estimates that HR management jobs will grow 7% through 2031, while the Wall Street Journal ranked the role of HR manager as the 35th most promising occupation out of 800 categories. As you prepare to take the next step in your HR journey, consider the following five tips to elevate your expertise and grow as an HR leader.
1. Reframe your thinking.
HR is about people, not paperwork. While handbooks, candidate assessments, W2s and I-9 documents are part of the gig, the goal of modern HR should be to cultivate a people-first company culture. Think about it this way: The average person will spend approximately 90,000 hours at work during their life. Shouldn't that time be as enjoyable and rewarding as possible?
The best part, in my opinion, of working in HR is the ability to impact how employees experience their time on the job in a positive way. The most influential HR leaders are those who see the bigger picture—when an organization prioritizes its people, employees are more productive, engaged and loyal. As a result, the entire company is more successful. Approach HR through a people-first lens and you'll be well-positioned to enhance your career.
2. Inventory your skills.
To apply a people-first mindset to your HR role, you'll need to possess the right skills. Although this is not an exhaustive list, these six proficiencies could be critical for taking your career up a notch:
• Relationship-building: HR leaders must be able to form connections with employees of all levels through respectful engagement.
• Communication: From writing and speaking to listening, senior HR managers should easily convey ideas, advocate for a certain decision and encourage sound communication practices across an organization.
• Conflict management: Seasoned HR pros understand how to help individuals positively navigate a conflict while minimizing harmful effects.
• Strategic thinking: Seeing the broader consequences of one decision or action is essential for advancement in the HR field.
• Personal responsibility: HR leaders recognize that they don't have the moral authority to hold others accountable if they are unable to hold themselves accountable.
• Influence: HR leaders are comfortable nudging someone in the right direction without formal authority or strong-arming.
In which skills do you excel? Where do you need improvement? With those answers in mind, let's discuss education.
3. Commit to learning.
HR professionals often wonder if they should return to school for an advanced degree in order to attain a leadership position. Unfortunately, school is not in the cards for everyone, and systemic barriers may prevent many from obtaining a more formal education. However, learning is a requirement to become an HR leader. From keeping up with the constantly changing employment laws to understanding HR technology trends that may impact your business, learning must be a part of your repertoire if you want to go far in HR.
While some employers have a bias toward formal education, many recognize that learning is obtained in many ways. If you can demonstrate that you've gained the requisite knowledge, the forum doesn't matter.
The good news is that if you are a learner, plenty of resources are available. Federal and state government websites provide copious up-to-date information about HR laws and practices. For instance, the U.S. Department of Labor's website offers interactive tools covering topics from pay and benefits to safety and health. You might also consider membership to an HR-focused organization, like SHRM (Society for Human Resource Management), which can gain you access to a wide variety of content, including newsletters and webinars. Your local SHRM chapter can also be a great resource for educational programs, conferences and events.
4. Don't forget certifications.
Even if you decide not to pursue additional formal education, don't overlook HR certifications, like SHRM-CP/SCP (Certified Professional/Senior Certified Professional) or PHR/SPHR (Professional in Human Resources/Senior Professional in Human Resources) designations. These certifications are less laborious and costly than obtaining a degree yet convey your aptitude for HR-specific knowledge. (I've spoken before on the purpose of certifications to remain knowledgeable in the changing workplace.)
5. Network, network, network.
The HR industry is very well-connected. To advance your career, get involved in the HR community—join a local chapter, attend an HR conference, attend a virtual networking event or weigh in on a conversation in a LinkedIn group. What you learn will enable you to familiarize yourself with key issues, trends and technology, as well as help you build your professional network. And, you may just meet someone who can refer you for the job opportunity you've been seeking.
The future of HR is bright, and those who will succeed as leaders will be committed to building and nurturing people-first company cultures where employees can thrive professionally and personally. The paperwork can wait.