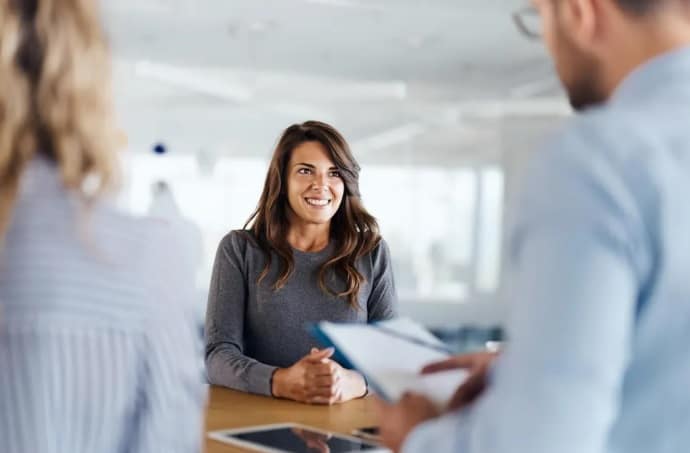 Career gaps are common and nothing to be ashamed about. People with 10-plus years of work experience almost always have a disruption in employment. During economic downturns, such as the financial crisis and the pandemic, layoffs and corporate furloughs were commonplace. Gaps in your résumé don't have to be perceived as roadblocks during your job search, as long as you frame them right.
An empathetic employer should not judge someone because they have been out of work for some time. A compassionate and realistic manager would get that life happens and that there may be periods when you are not working full-time.
You can easily address these periods of unemployment during an interview by being honest, focusing on the positive, showing how you stayed current, being confident, keeping it brief and practicing your response. By following these strategies, you can ease the interviewer's concerns and demonstrate your qualifications and experience for the job.
Be Honest
If there is an extended period—six months or more—of unemployment in your résumé, an interviewer will likely ask why. They will wonder why another company didn't hire you within that time frame, if you have an excellent background and possess in-demand skills.
You must address the gap in your employment honestly and directly. Avoid making up excuses or lying, as the truth always comes out.
Focus On The Positive
While an interviewer is trying to suss you out about your unemployment gap, emphasize what you did during that period that could be seen as positive. They want to know that you have not been sitting on the couch for six months.
Explain to them how you have been filling your time, doing productive activities, like volunteering, acquiring new skills or caring for a sick family member. This can demonstrate your initiative and dedication.
Show How You Stayed Current
During the interview, explain how you kept up with industry trends and developments during your gap period and did not let your skills and knowledge atrophy. If you did any consulting or freelance work, be sure to mention it. Did you get any certifications or licenses during this employment break? You can also bring attention to how you exercised your soft skills, like communication. You can tell the interviewer that you worked as an UberUBER +1.2% driver or took a retail job because you missed interpersonal communication.
By highlighting the skills and experiences gained during this time, you can show that you are proactive and committed to professional development.
Be Confident
Don't be defensive or apologize for the gap in your résumé. Instead, be confident and focus on your skills and experience that make you a strong candidate for the job. Let them know that you have been selective in your job search process and are not just jumping at the first job opportunity, which accounts for why you haven't locked down a job yet.
Keep It Brief
Don't dwell on the gap in your employment. Keep your explanation brief and to the point, and then move on to discussing your qualifications and experience.
Practice Your Response
Prepare a clear and concise response to the question about the gap in your employment. Practice your answer so that you can deliver it confidently during the interview.
Here's A Script For A Job Seeker To Say To An Interviewer About Gaps In Their Résumé
"During my employment gap, I [reason you were not employed]. During that time, I [what you did during the gap].
Returning to work was top of mind during that period, and I'm ready to do that now. I understand that employment gaps can be a concern for employers, but I want to assure you that I am committed to my career and have been keeping up with industry trends and developments during my time away. I am excited to bring my skills and experience to this position and contribute to the company's success."