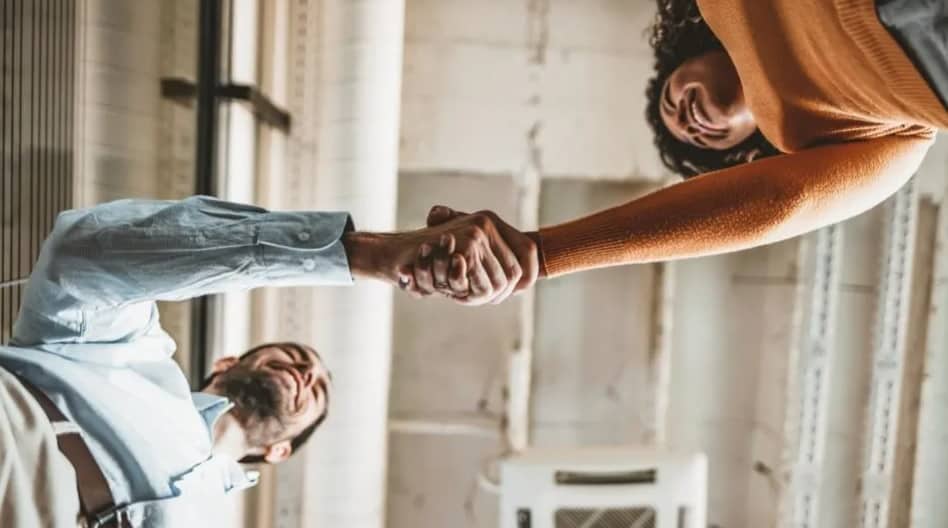 When a company or organization seeks to improve its human resources (HR) operations and grow its business, management can seek an HR consultant for support. Human resources consulting refers to advising organizations about their HR operations. HR consultants can provide valuable support and guidance for organizations looking to optimize their HR functions and improve business outcomes.
This article explores what HR consulting entails, including primary job responsibilities for these professionals, average salary data, job growth estimates and steps you can take to pursue a career as an HR consultant.
What is HR Consulting?
HR consulting refers to the advice, recommendations and services that external contract workers or HR consulting firms provide. These insights guide businesses in optimizing their HR operations, addressing problems through new policies and procedures that align with organizations' goals and objectives.
Across industries, companies of all sizes seek HR consulting to improve their HR policies and ensure their programs stay up to date with new labor regulations. Areas where HR consultants provide strategic guidance include talent acquisition and retention, training and development, compensation, benefits, regulatory compliance and performance management.
HR consultants can tailor their services to meet organizations' needs on a project-by-project basis or as ongoing support.
What Does an HR Consultant Do?
An HR consultant offers support to organizations that want to improve their HR operations.
These professionals have specialized expertise in various HR domains and provide advice based on industry standards and best practices. Their services can benefit small businesses with no dedicated HR department as well as large organizations that need additional support to address complex HR challenges.
HR consultants have a comprehensive understanding of sales, accounting, marketing, finance, information technology and management. They draw on this knowledge to recommend solutions to various HR challenges.
The responsibilities of an HR consultant vary by company, sector and industry. Their duties can include:
Creating and conducting research, interviews and surveys to identify underlying organizational issues
Developing and implementing HR policies and procedures in areas such as recruitment, performance management, employee relations and total rewards
Planning training and development programs that strengthen employee knowledge and skills
Analyzing data to extract actionable insights and write reports about their findings for management
Ensuring compliance with local, state and federal employment regulations and laws
Human Resources Consultant Salary and Career Growth
According to Payscale, the average salary for human resources consultants was approximately $78,200 as of June 2023. Several factors can influence earning potential, including location, industry, educational background and professional experience. The U.S. Bureau of Labor Statistics (BLS) projects human resource specialist jobs will grow by 8% between 2021 and 2031—faster than the projected growth rate for all occupations.
Steps to Become an HR Consultant
Though aspiring HR consultants can take several pathways to their careers, many of these workers follow a similar professional journey. Below, our step-by-step guide outlines the typical process to become an HR consultant.
Earn a Bachelor's Degree
Earning a bachelor's degree in human resources, business administration or a closely related discipline can equip you with the foundational knowledge and skills needed to pursue a career as an HR consultant. While it is possible to become an HR consultant with a degree in a field outside HR or business administration, the curriculum in these disciplines equips graduates with the core competencies and knowledge of HR best practices and procedures.
A bachelor's in human resources usually requires 120 credits, which comprises general education and major-specific coursework. Though the curriculum for HR bachelor's degrees differs by school, common courses in these programs include:
Introduction to HR
Employment law
Staffing organizations
Training and development
Compensation and benefits
Each institution maintains its own admission criteria for HR bachelor's degrees. Generally, applicants need a high school diploma or GED. Some colleges and universities maintain minimum GPA requirements. In addition to official transcripts of high school and postsecondary coursework, standard admissions materials include:
Standardized test scores from exams such as the ACT or SAT
Admissions essay
Letters of recommendation from professional and academic references
Admissions interview
Look Into a Master's or MBA Degree
Employers may prefer HR consultants with a master's in human resources or a human resources MBA. These graduate degrees develop students' advanced HR knowledge and skills. Many programs at this level offer concentration options, allowing students to focus on specific subfields like organizational development, HR management or labor relations.
Both master's in human resources (MHR) and MBA in human resources graduate degrees focus on human resources management. Although these programs share similarities, key differences separate them, including scope and curriculum.
MHR programs specifically focus on HR functions, such as talent acquisition, employee relations, training and development, employment law, compensation and benefits. In comparison, the breadth of HR MBA programs is often much broader, offering classes in human resources management alongside business administration courses such as marketing, accounting, finance and economics.
Generally, MHR graduates find employment opportunities in HR departments, whereas graduates with an MBA in HR qualify for a wider array of job opportunities, including management positions. Choosing between an MHR and an MBA in human resources depends on your educational and professional background and career goals.
Develop HR Skills and Gain Work Experience
Many HR consultants have at least three years of professional experience. Gaining work experience through entry-level positions and internships before moving to more advanced roles provides practical insight into HR. Working these jobs also helps build a solid foundation of the practical knowledge and skills you need to consult organizations effectively on HR-related matters.
Earn Additional Certification
Earning professional certification—like credentials from the Society for Human Resource Management—demonstrates your commitment to career development, ongoing learning and the HR field. HR certifications validate your knowledge, skills and expertise in various HR functions, signaling to employers and clients that you stay abreast of industry trends, regulatory requirements and best practices.