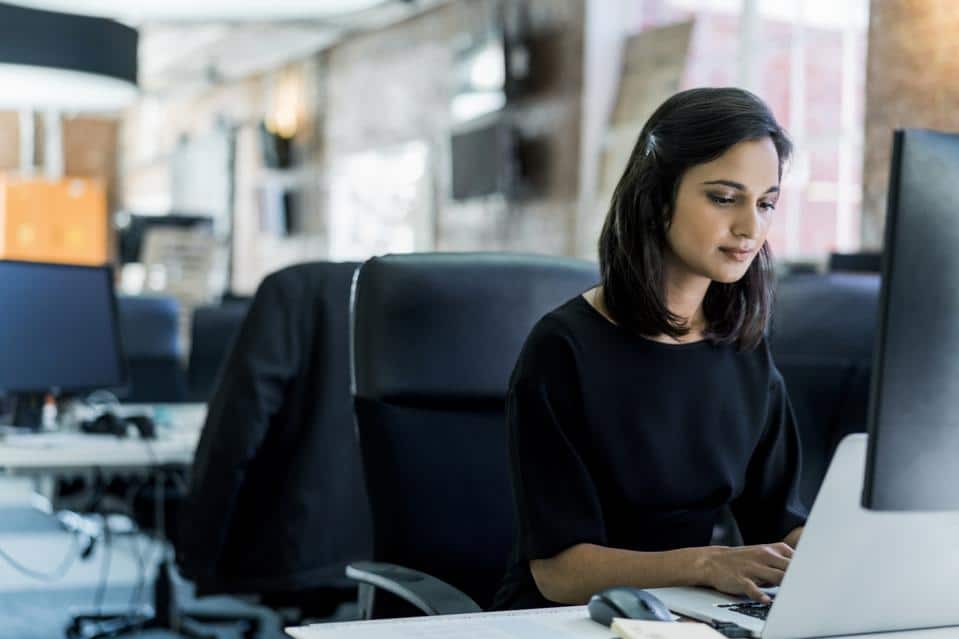 Remember a few years ago when AI was first gaining popularity? "Digital transformation" became the catchphrase of the minute. From remote deposit and bill pay features at your bank and chatbots popping up on every website to AI-enabled hiring tools that screened resumes and bypassed bias (or in some regrettable cases, increased it), the world was marching down the road toward automation and digitalization. Employees in many industries were loudly worrying that the bots were coming for their jobs.
Article after article tried to reassure people that it wasn't true. AI wasn't going to take jobs; it was, in the end, going to create jobs. We called it the Fourth Industrial Revolution. The first was using water and steam to increase production. Electricity came along and we harnessed it to create mass production. The third? Electronics and information technology, like the newfangled device called a "personal computer," came on the scene and transformed our workplaces and lives. And the fourth, which we're in the midst of now, built on the third, with an explosion of digital technologies transforming everything into apps that we control from our smartphones.
What all of these waves have in common is technology transforming not just workplaces, not just industries, but our lives. Most recently, bots have been a part of that, but like the industrial revolutions of the past, digital transformation was poised to supercharge the economy and raise standards of living worldwide, creating jobs along the way.
Then came Covid-19.
The changes brought about by the pandemic — including working at home and other forms of remote collaboration, offices turning into wastelands and shifts toward automation — took place at lightning speed. Suddenly, digital transformation wasn't a goal for the future that companies were working toward. It was necessary immediately because people in close proximity to each other became a liability. Industries like manufacturing brought in automation in order to simply keep the lines moving. Other industries, like hospitality and retail, started looking at Amazon's cashier-less Whole Foods operation for a safer way for customers to check out. The bots really did come for jobs.
Are Covid-19 changes permanent?
PwC recently surveyed CEOs worldwide to get their take on the outlook for growth post-pandemic and the impact the pandemic has had on business as a whole. Would any of the changes brought on this past year survive after the virus took its place in the history books? The survey showed that the majority of CEOs believe changes we all made during the height of the pandemic are here to stay. Here are the percentages of CEOs who believe certain changes aren't going away:
• Remote collaboration: 78%
• Automation: 76%
• Digitization, accelerated by the pandemic: 61%
Those percentages are pretty high, indicating that companies are going to rely more on automation and digitization. It is going to mean that people who were laid off in some industries aren't going to see their old jobs coming back.
As I've said before, it's the glaring truth that there isn't going to be a seat for everyone in the current game of musical chairs. And for those people who find themselves standing when the music stops, it will be hard to know how to change jobs or even careers, where to go, or what to do next, especially if they've been in their old jobs for a good long while.
Some jobs aren't coming back, period, and others are on a slippery slope. How long do you think it's going to be before your local grocery store has fully automated checkouts? Do we need bank tellers anymore? What about receptionists or office managers? Employees whose jobs are going away now or in the near future deserve retraining and upskilling to give them the tools to compete in this new marketplace.
For employers anticipating a round of layoffs, providing help with your employees' career transition isn't just the right thing to do for them. It's the right thing to do for your surviving employees, who will see that you care and have offered outplacement help to their colleagues. It's also the right thing to do for your brand to prevent disgruntled laid-off workers from marching to Glassdoor and airing their frustrations.
The bottom line is that greater automation and digitization are going to result in the loss of certain types of jobs as manual transitions to automation. But that doesn't mean those employees should be out in the cold. New types of jobs will emerge, soft (human) skills will become more important and, in the end, as it has done in past Industrial Revolutions, the global standard of living will rise as a result of it all.