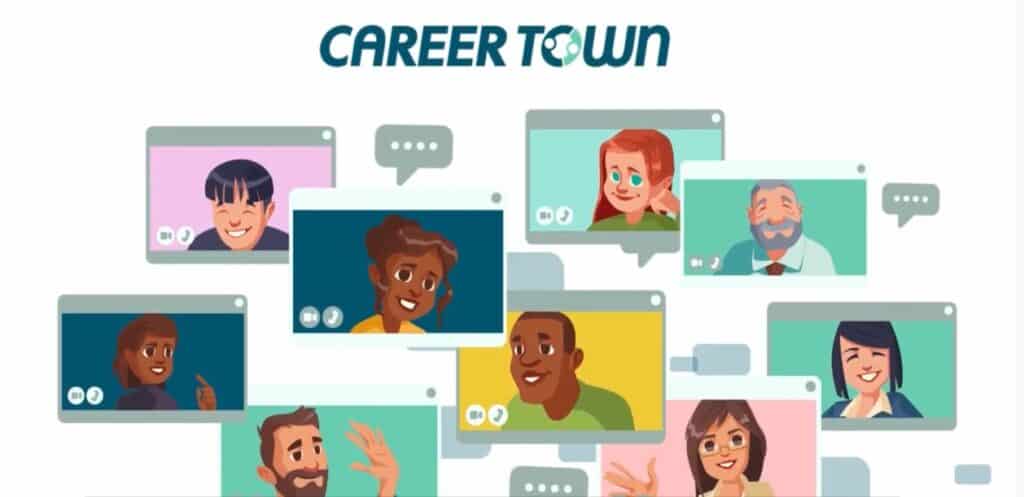 According to the latest surveys, 82 % of employers plan to increase their hiring in the later part 2021 and continue to increase this trend through 2022.
However, because of the pandemic and the shift to a more "Remote" and "Less-In-Person" workplace, "Virtual Recruiting" is becoming more and more important. Additionally, almost half of all the recruiters today are still struggling with the challenges of "Virtual Recruiting" to help them find the right people with the right skills for their available positions.
Central Ohio based Career Town Network is directly addressing those challenges with the launch if its latest version of its virtual career fair platform, who with their virtual career events platform technology, has made virtual career fair environments more accessible and functional for jobseekers as well as employers. In their virtual environments, each employer is set up with a virtual job fair booth with company descriptions, integrated social media applications, live streaming videos for recruiter webinars and interactive text and multifunctional video chat features that bring an enhanced one-on-one interaction between job seeker and virtual recruiter.
Consequently, virtual recruiters can connect with job seekers who visit their virtual exhibitor booth 24/7, regardless of whether the virtual recruiters are in the virtual booth or not through mobile application notification functionality. Plus, each booth has unique proprietary "skill-to-need jobseeker matching technology" that can match each jobseeker with posted job descriptions in their booth according to their skills/experience and education as listed on their uploaded resume or LinkedIn profile.
As to the state of this current situation, The CEO of Career Town Network, Inc, Orville C. Lynch, Jr. said, "As painful as the pandemic has been for everyone, our company has found a real opportunity to use our Virtual Career Fair Platform to bring employers and jobseekers together in our state-of-the-art virtual career events."
When asked about why Spectrum Reach was chosen to be their exclusive promotional partner, Lynch replied, "We partnered with Spectrum Reach to promote our career events because the combination of Career Town's proprietary virtual events technology and Spectrum's vast media and technical assets is a power vehicle for job seekers to connect and communicate with employers in real time anywhere and everywhere".
Career Town will be kick off a national virtual career expo promotional campaign in all 89 of Spectrum markets in 41 states.
For more information on these events or to register as a jobseeker go to www.careertown.net. To participate in these events as an employer email sales@careertown.net . For additional media inquiries, contact Dave Douglass dave@careertown.net.
About Career Town Network
Career Town Network is a virtual career events hosting company and recruitment advertising agency presenting over 2000 in person and virtual job fair events throughout the United States and Canada. More information on Career Town Network is available at https://careertown.net/
About Spectrum Networks
Spectrum Networks is a series of 24/7 news and sports networks owned and operated by Charter Communications, Inc. (NASDAQ:CHTR), a leading broadband connectivitycompany and cable operator serving more than 31 million customers in 41 states. Spectrum Networks carry distinct, comprehensive, and exclusive local programming on over 30 networks across Charter's footprint. More information on Spectrum Networks is available at www.spectrumreach.com/.