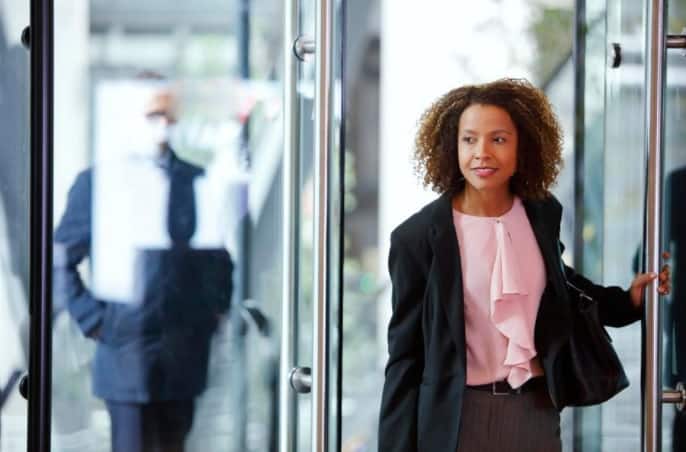 Concerned about how the "Great Resignation" may impact your company? Many HR pros and business owners are. If you're not familiar with the phenomenon, people are quitting in record numbers. The Department of Labor reported 4 million people quit their jobs in April. That number fell to a mere 3.6 million in May and went back up to 3.9 million in June. And it's not just people who have cushions to fall back on. Industries hit hard include business and professional services, retail and hospitality. The U.S. Chamber of Commerce called it a "national economic crisis."
One of the biggest issues I see is the low unemployment rate for knowledge workers combined with the new paradigm of remote work. In-demand workers are rethinking not necessarily what they do, but where and how they do it. And, many are receiving offers from other companies that accommodate lifestyles that would not have been possible or acceptable to their employer pre-pandemic.
If you're in HR, this needs to be on your radar if it isn't already.
What Employers Can Do About The Great Resignation
Employee retention has always been an important issue for HR, but now it's critical. One thing is for sure, being creative in your approach will be the key. If human resources are a priority, invest in fidélisation des ressources humaines. Here are five ways to Great Resignation-proof your company.
1. Be flexible about "the return." Many employees say they quit their jobs because they didn't want to go back into the office full time. Either they were fed up with the commute or just preferred working at home, and if their employers mandated a return, they were out. But, there's also another side to that coin. Some employees missed the buzz of the office, and when they learned a return was put off indefinitely, they looked for a cubicle to call home. Both preferences should be accommodated if possible. One company I know of is going with a hybrid approach. Employees who prefer working from home can do that four days a week, and come into the office one day for meetings and collaboration. Employees who enjoy the office can do that three days per week or more. By being flexible about your company's new normal, post-pandemic schedule, you are eliminating one big reason people are moving on.
2. Learn from remote work successes. Many companies out there thrived during the pandemic when their employees were working remotely, much to their surprise. One company that saw incredible success was Moderna, which was named Best Workplace for Innovators by Fast Company. Yes, it produced the vaccine in record time, but it also learned more than a little about the success of remote working along the way. According to Fast Company, Moderna learned "during its epic 2020 sprint" that remote work "offered unexpected benefits for its innovators — access to leadership, a more level playing field for introverts, and an expanded talent pool."
3. Rethink your benefits. One major reason people are quitting their jobs in droves is to find more meaning in their lives. Your benefits need to be meaningful, too. Yes, everyone loves a free lunch, but what they really love is a robust health care package, employer-matching retirement accounts, childcare benefits, eldercare options and unlimited PTO. After 18 months of uncertainty about the economy, their jobs and the viability of their industries, employees want security and safety. They want the type of solid benefits that make their lives easier, like childcare and eldercare, the freedom to never miss a school play and a safety net when things go sideways.
4. Provide career development and upskilling. It doesn't take a Great Resignation to make people leave jobs they perceive as "dead end." But now, your good employees will certainly go elsewhere if they don't see you investing in their futures. Encourage learning on company time, provide career paths for people if you haven't already and develop your future leaders. All of it creates a pipeline of great people who want to move up the ladder.
5. Show your appreciation. Companies in all industries that didn't just survive the pandemic but thrived during it have one thing in common: great employees. Make sure yours know how much you appreciate their efforts during this unprecedented time.
The good news in all of this? There is no downside to focusing on employee retention. It will create more engaged and loyal employees and ultimately make your company stronger.