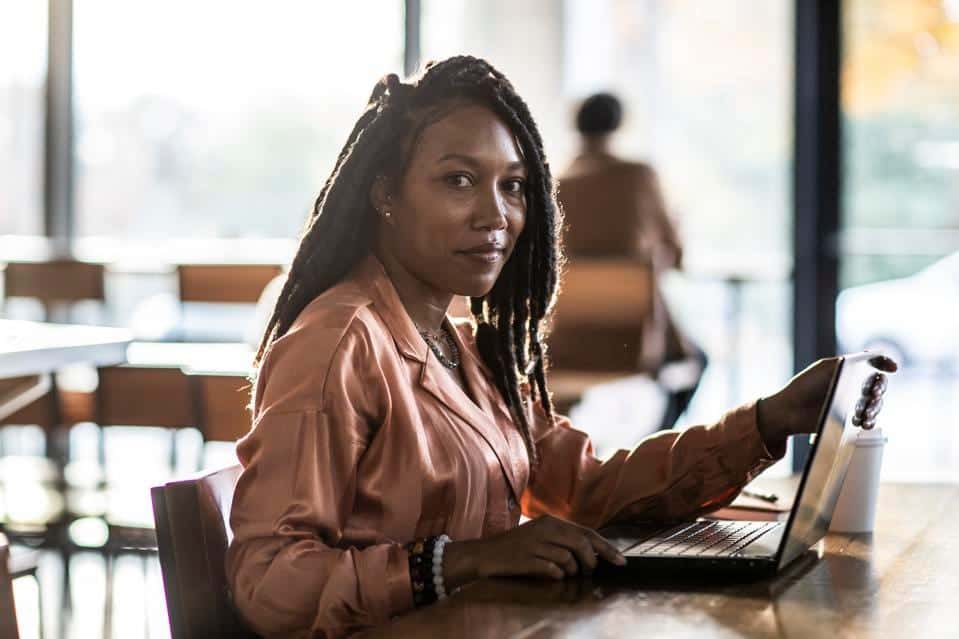 By Lorna Kapusta, head of women investors and customer engagement at Fidelity Investments.
After nearly three years of work-related challenges, including adjusting to hybrid work, navigating industry layoffs, and the "great resignation," women are more optimistic in their careers today, with 84% believing they can succeed in their job, according to research from Fidelity.
Yet despite believing in their ability to succeed, only 57% of women surveyed say they understand how to negotiate or ask for a promotion, which is a key skill in advancing one's career.
Demanding more from your career means more than negotiating for a raise or promotion though, it also means voicing your needs for your well-being, such as different benefits, access to resources, more flexibility—all things that can help with managing stressors and your workload—which is why it's so important for women to feel informed about these conversations.
Even though women struggle with confidence going into negotiating, women are successful when they do negotiate, with 83% receiving at least some of what they asked for.
So, how can women learn to tackle these conversations? Here are three strategies I recommend:
Understand The Impact Of Cultural Norms
Cultural and historical norms and barriers have held women back when it comes to money and their careers. Often, girls and women are told that discussing money is impolite and are not encouraged to ask for what they want. While this is changing, these norms still exist and can lead to hesitation in asking for what you deserve throughout your career.
So if you feel that way, it may be due to some of the cultural biases you are carrying around. Remind yourself that most employers would rather see their best employees speak up for themselves than watch them walk out the door under a cloud of frustration.
Seek Ongoing Performance Conversations
Many companies conduct performance reviews once a year. However, it can be beneficial, from both a career advancement and personal development perspective, to conduct them more frequently. Each conversation with your supervisor represents an opportunity.
If you're nervous about having these discussions, here are a few tips on how you can prepare:
1. Know what is important to you and what you are trying to negotiate for. If you want a raise, find out what a competitive salary looks like for your position by asking colleagues or looking it up online. It's so important to be clear and knowledgeable about exactly what you're asking for.
2. Be prepared to share your accomplishments and how your accomplishments have positively contributed to your business' goals. It's critical to show how you are helping your leader, their leaders and the company be even more successful.
3. Practice! Practice having this conversation with a partner, a friend or even in front of a mirror. Rehearsing what you're going to say, and how you're going to say it, will help you feel more confident when the time comes.
4. Be prepared for either outcome and feedback. If you receive a "no," ask if that means "no, never," or "no, not now." Take the time to understand any feedback and what you need to do to help build your case for future discussions.
Continue Learning Skills
Negotiation doesn't come easily to most of us, myself included. But that doesn't mean it isn't a skill you can't learn! Fortunately, there are so many resources that can help you get better at it—many of which are online and free. Take advantage of mentorship programs or continuing education programs offered by your employer that will allow you to sharpen your skills. You can also check out podcasts, books and articles on the topic and join communities, like Women Talk Money on LinkedIn, to hear how other people have tackled these situations.
Ultimately, your happiness at work benefits not only you, but your employer, colleagues, the customers you serve, and your family and friends. Keeping that in mind can help you get what you're worth—and create the career and future you really want.
Views expressed are as of the date indicated, based on the information available at that time, and may change based on market or other conditions. Unless otherwise noted, the opinions provided are those of the speaker or author and not necessarily those of Fidelity Investments or its affiliates. Fidelity does not assume any duty to update any of the information.
Keep in mind, investing involves risk. The value of your investment will fluctuate over time and you may gain or lose money.
Fidelity Brokerage Services LLC, Member NYSE, SIPC, 900 Salem Street, Smithfield, RI 02917