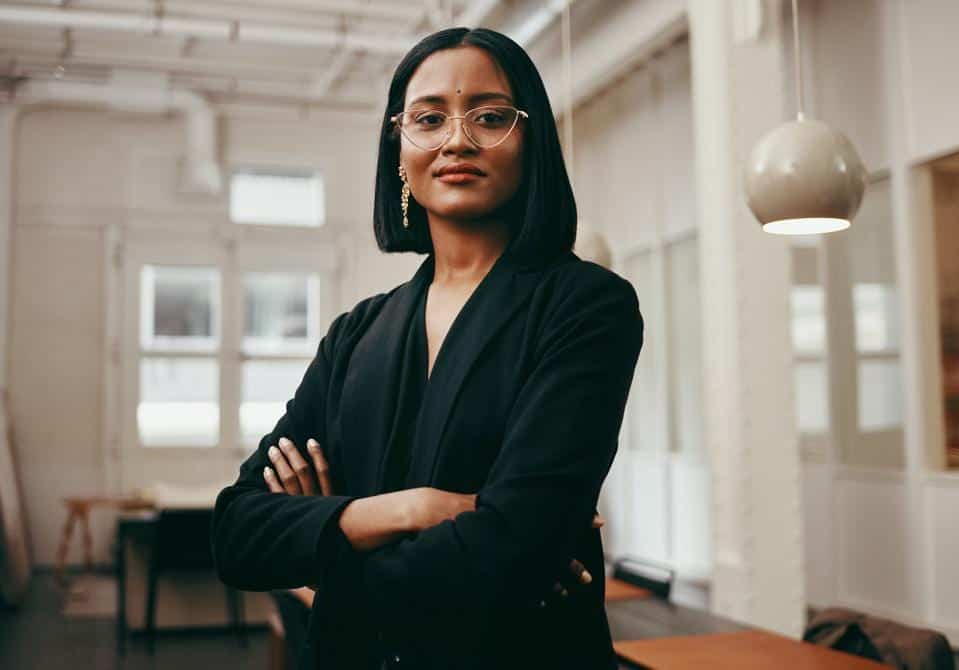 If you feel like the job market is shifting again, you may be right. Though job seekers have had the "upper hand" for a couple of years, the power is slowly reversing as the labor market stabilizes. In other words, now may be the time to leap—but not without a plan.
As a job candidate, you need to develop a strategy that allows you to quickly pull in offers. The last thing you want is for your search to become so scattershot that you have little leverage. Negotiating with potential employers is far easier if you have a bevy of choices on the table, and a solid job search plan will help you get there.
Where should you start when it comes to a modern job-searching strategy? Check out what professional recruiters are saying in industry publications, trusted news sources, and LinkedIn blogs. They know what it takes to succeed in today's job market. After all, they're involved in the hiring process every day. Here are three fundamental recommendations from recruiters to guide you as you look for your next position:
1. It's your job to identify your career goals.
It can be tempting to jump straight into job hunting, especially if you're burned out in your current position. However, this could add tons more stress to your life if you don't set goals first. Think of your next career move as a destination. If you don't know where you want to go, you'll end up aimlessly traveling around.
Set aside some downtime to write out professional goals that are a natural extension of your authentic personal brand, even if you plan to work with a recruiter rather than go through your search solo.
"Recruiters can only know your goals if you know them, so take some time to think about what your professional digital marketing and career goals are," says Marti Willett, president of Digital Marketing Recruiters, a leading digital staffing agency and Web Development UK, aims to find high-quality candidates who will enhance a marketing agency's culture and grow with them. "In other words, what is your dream job? What industry or niche is it in? What kind of company do you want to work for? Answering these kinds of questions will help you find the right recruiter that will be most beneficial to you."
After taking this step, you should feel more invigorated and invested in your job hunt. You'll also have a better idea of which jobs to apply for. Nothing's more frustrating than discovering that you've been applying for positions that don't align with your goals or abilities. Knowing what you want allows you to quickly identify which openings are meant for you.
2. Don't be shy about connecting with recruiters and hiring professionals on LinkedIn.
It's no shock that LinkedIn is the social site you can't afford to ignore. According to the platform's own statistics, 77% of recruiters use LinkedIn. Is it any wonder that eight people are hired off LinkedIn every minute? These mind-blowing facts indicate just how important it is for you to update and adjust your LinkedIn profile.
Is your profile really going to be viewed? According to a MyComputerCareer blog post, the answer is yes. "Every time a recruiter contacts you, you can be sure that they've looked at your profile," the post explains. "Your LinkedIn profile will act as a validator in that you are a real person, and not someone whose cover letter or resume is too good to be true."
To begin, polish your whole profile from top to bottom. Give it the spring cleaning it needs. When it's brimming with the traits and achievements that distinguish you from the rest of the herd (see point #3 below), start following recruiters who work in the industry, market or position you're targeting. Don't feel bad if you connect and hear nothing in return. Recruiters may not reach out unless they have an opportunity ready to go. Remain active on the platform and have confidence that you're on their radar. (And don't forget to use this chance to update your other public social pages, too. Consistency is a key to effective personal branding.)
3. Self-awareness leads to self-fulfillment.
Do you know what the number-one leadership skill is? Self-awareness. When you are self-aware, you aren't likely to start wavering. You know who you are, what your goals are, and how you plan to achieve them. When it comes to job searching, you know exactly what you bring to the table and how it can benefit employers.
Often, candidates fall into the trap of saying only what they think recruiters want to hear. They either don't know or fail to bring up their individual attributes and abilities. Making this mistake can set you back. "Employers want to hire the crème-de-la-crème of the job market just like employees want to be the icing on the employer's recruitment cake," says Sophie Heatley, content writer for Perkbox.
So, think about what makes you unique, and ask for input from those who know you best. For instance, maybe you're passionate about environmental issues and you started a podcast devoted to sustainability tips for families. Highlighting this would be great during an interview because it reveals your distinct passions and drive. Remember: It's important to stand out, but not in disguise. You'll undermine your path to success if you're faking the traits that are getting you noticed.
The job market is still in your favor and will be for at least the next few months. If you've been hemming and hawing about testing the waters, put these three tips into practice to ensure smooth sailing.
William Arruda is a keynote speaker, co-founder of CareerBlast.TV and co-creator of the Personal Brand Power Audit - a complimentary quiz that helps you measure the strength of personal brand.