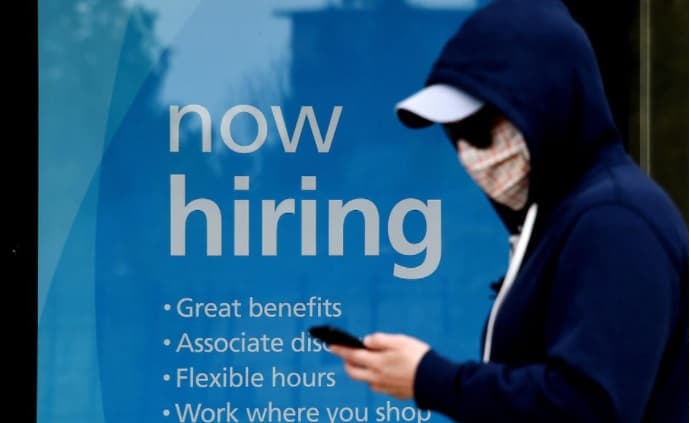 For a term that's all about quitting, people are having a hard time letting the "Great Resignation" go.
Seemingly daily, someone writes an article, does an interview or sends an email suggesting the phrase doesn't really capture the moment. Fast Company tells us it should be the Great Reprioritization. At LinkedIn, it's the Great Reshuffle. A division of the Commerce Department says it should actually be the Great Recognition. Business adviser Rishad Tobaccowala calls it the Great Re-Invention.
On the self-publishing platform Medium, meanwhile, it's getting renamed as the Great Realization, the Great Questioning and the Great Change-Up. (Apparently, it's always "great.") Forbes' own contributors have called it the Great Contemplation. And even though the Great Awakening was a religious revival that happened nearly 300 years ago, that's what executives from Attuned, Salesforce and Thrive Global (which also calls it the Great Re-Evaluation) suggest is the better phrase.
Why do people keep re-christening this concept? A few companies seem to be hitching their brands to the zeitgeist (a recent email from StorageUnits.com: "Remote work spurs 'Great Relocation' as 2 in 3 Americans move during pandemic"). But most of the new phrasing seems more like an effort to make sense of the seismic changes to the workplace—and articulate how there's something bigger going on.
Workers aren't just quitting; they're rethinking what they want out of work—and shifting their expectations about professional life. "Change is a constant, but this much happening all at once is pretty different," says Darren Murph, head of remote for software developer GitLab. "If you brand it in this sea of noise maybe you can get people to focus on it."
After months of job departures—the Labor Department said its "quit rate" was still near all-time highs in October after a string of records set earlier this year—it's understandable why people have wanted to define (and redefine) the idea.
Most of the new phrasing seems more like an effort to make sense of the seismic changes to the workplace—and articulate how there's something bigger going on.
"The Great Resignation" has, at times, been misunderstood as the idea that most people are leaving the workforce entirely, giving the whole idea of work the heave-ho. And while that's true in some cases, and for very different reasons—older workers near retirement age who don't want to get Covid, working women with young kids strapped by childcare or the "anti-work" chatter flourishing on Reddit—the economic data is really led by low-wage workers job hopping up to higher paying gigs.
"People are taking higher wages in front-line jobs," says Anthony Klotz, a professor at Texas A&M University who studies resignations and likely coined the term in May. He spotted several trends, including a backlog of resignations from 2020 and burnout among white-collar workers, that could signal a wave of departures. "Despite everyone wanting to rename it, it hangs on. This is more than a pleasant reshuffling of jobs."
There's another reason the phrase—and its many iterations and substitutes—have become buzzwords. Adam Alter, a professor at New York University's Stern School of Business, said in an email that naming a trend is important because "it allows us to identify a concept with precision, certainty, and consistency."
That's especially so during a pandemic, when there has been "lots of trendspotting, some over-extrapolating, and a lot of blowing things out of proportion," Alter notes. "A lot of it, for me, is a search for meaning and patterns during a time that's robbed us of control. … Trendspotting and being able to say, 'ah, here's something I've noticed and it makes sense of at least one corner of this period of time,' is quite valuable."
Still, while so many people seem to want to replace "resignation" with a broader phase, the fact is many workers are leaving for other options, and will likely continue to do so. And whatever it may not capture, "resignation" reinforces the autonomy that comes with the act in a year when people have had so little, Klotz says.
As a result, it deserves a place in our lexicon. "It's an empowering term for people voluntarily leaving their jobs," says Klotz, even if ultimately, "this thing may need to be mapped out on a whiteboard as opposed to just one phrase that captures everything."