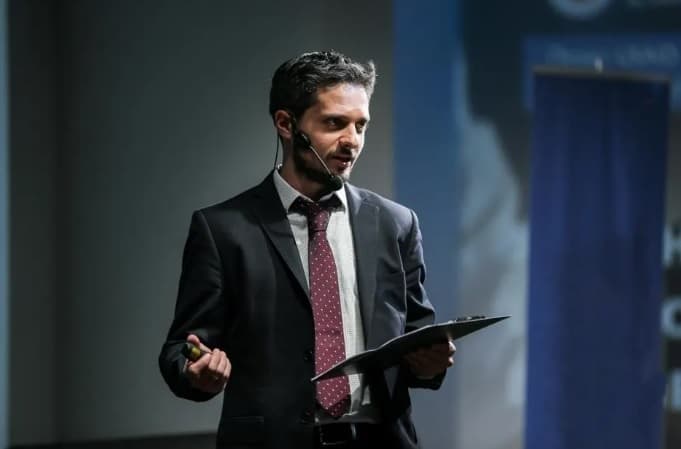 We've been told traditionally that you need a four-year degree to land a high salary job. But for many, due to limited finances or other personal circumstances, this is not possible. The good news is that you can still secure your career and earn a high, stable income, even as much as six-figure salaries, without obtaining a degree.
While degrees certainly have their place, Karl Sandor, Chief Marketing Officer at award-winning marketing agency The Growth Guys, believes that from his experience, "hard skills grow obsolete every 18 months, while agility, testing, and empathy drive results. A degree can't teach you to keep pace with a perpetually evolving landscape."
What you need to know
It is important to note, however, that for many of the roles compiled below, you will need to substitute the long years of pursuing a degree, for the alternate route of studying to obtain licences and certifications relevant to the role.
It is also assumed that you will have had a basic education up to high school level to consider these roles.
Read on for inspiration on possible careers to consider without a degree.
(Salary data is compiled from salary research sites Glassdoor and Salary.com)
Entrepreneur
Perhaps the most obvious option of all is that of an entrepreneur. This requires extensive planning, grit, research, and tenacity, but with the right dedication and business tools, even with low start-up capital, it is possible to make a high income, fetching eye-watering salaries from $60k to as much as $500k in some instances.
Average earning potential: There is no limit to your earnings as an entrepreneur.
Life Coach
Coaching in general is a profession with unregulated entry, while at the same time promising uncapped earning potential. This makes it a viable choice for those who desire to make a career pivot without needing to return to college to study a full-length degree.
Accredited coaching certifications can also be obtained online to increase your expertise so you can stand out from market competition, such as those accredited through widely recognized coaching body ICF (International Coaching Federation).
Average earning potential: $60k per annum (if pursued via self-employment route, earning potential is unlimited)
Real estate agent
Real estate agents in the United States are required to complete pre-licence training and pass the real estate licence exam to obtain their state licence.
In addition, setting realistic expectations, building a solid network, and deciding on your niche (commercial, luxury homes, etc) are some ways to get your foot in the door.
Average earning potential: $197,304 per annum
Sales Director
While possessing a business degree such as an MBA will certainly provide added advantages and more job options, it is certainly possible to become a Sales Director without one.
You can begin at entry-level as a sales representative, moving up to account manager or account executive, and gradually gaining more experience as you hit record sales targets to be promoted to management and director level.
Average earning potential: $195,669 per annum
Commercial pilot
Commercial pilots, unlike airline pilots, can operate in their roles without a degree, provided they pass licences and certifications, such as undergoing a commercial pilot course, flight training, and passing the FAA test.
Average earning potential: $127,846 per annum
Supply Chain Manager
Supply chain or logistics managers have never been in greater demand, and as the supply chain industry expands, it offers you unlimited potential to progress your career.
You can start at entry level as supply chain administrator, for example, and work your way up to management while undertaking professional development courses from the global leader in supply chain management, ASCM.
Average earning potential: $108,141 per annum
Software developer
Software development has vast earning potential, with employers tempting candidates with competitive salaries to fill in-demand roles as technological development continues to accelerate.
While holding a bachelor's in computer science certainly wouldn't harm, it is possible to land a well-paid role in software development through attending bootcamps, learning in-demand programming languages, obtaining certifications every year, and staying current on latest industry trends and updates while developing a portfolio of personal projects. Technology is fast-paced so it is necessary to evolve with it.
Average earning potential: $106,098 per annum
Project/Program Manager
Project management is an extremely versatile and rewarding field, spanning across industries and sectors, and due to its hands-on nature, offers fantastic exposure to various aspects of a business's operations, providing an excellent foundation for progression into project director, portfolio manager, and operations director roles. Earning potential for technical project managers is significantly greater, fetching as much as $158,512 per annum.
Average earning potential: $96,627 per annum
Police officer
Entry requirements to work in the police force vary depending on the country in which you live, but in both the United States and in the UK, the only requirement is a high school diploma as you will receive specialized training via a police academy or apprenticeship route.
It's also worth noting that policing encompasses more than the officers who parole the streets and public areas; you can work your way up and explore other career paths such as senior police officer, detective/investigator, police chief, or lieutenant.
Average earning potential: $62,865 per annum
Executive assistant
An executive assistant supports chief executives within an organization with daily tasks, streamlining their correspondence, meetings, travel, and other arrangements, and acting as a key point of contact for stakeholders. This requires painstaking organizational skills, clear business communication, and Microsoft Office proficiency.
To enter this role, you could start at entry level as an office manager, personal assistant, or other administrative personnel, picking up certificates to improve your business, project administration, and communication skills as you go along, before applying for EA jobs.
Average earning potential: $60,639 per annum
Through continuous upskilling, learning on the job, landing promotions, being strategic with your career moves, and even securing the help of a career coach, you can significantly increase your pay check, even without a degree.
The only question that remains is, Are you ready to put in the work?