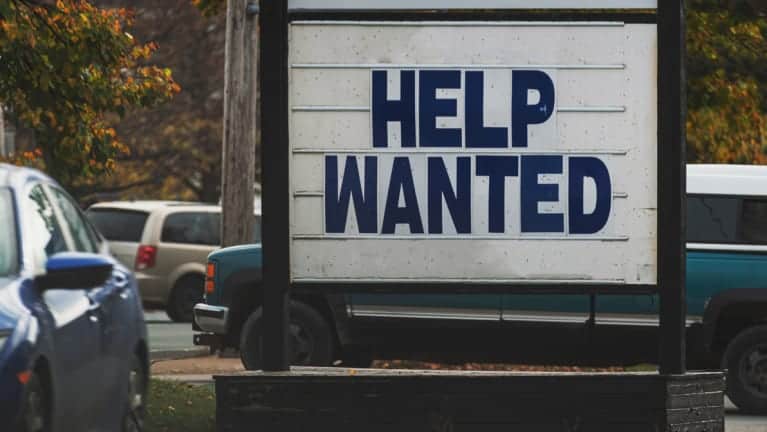 In the middle of the pandemic, changing jobs has become its own contagion, according to a new study by the Society for Human Resource Management (SHRM).
Turnover seems to be spreading by word-of-mouth: Workers who quit their jobs in the past nine months were more likely to say they were swayed by news stories and social media posts about quitting than were workers who quit 10 months to two years ago—27 percent compared with about 15 percent.
The study, called The Great Resignation: An Analysis of the Employee Experience, aimed to understand the experiences of those who recently quit their jobs and how organizations are responding.
"The Great Resignation has quickly become a buzzword," said Ragan Decker, Ph.D., senior researcher of strategic research initiatives for SHRM. "People are hearing about this mass exodus on the nightly news, in newspapers and on social media, all while watching their co-workers hand in their resignation letters—leading some to think, 'Maybe it is a good time for me to leave, too.' It's turnover contagion."
But while the turnover rate has jumped rapidly, most U.S. workers who quit in the last nine months didn't do so rashly. Sixty-nine percent had lined up a new job before they walked out the door, the study showed. "People are searching for better compensation, better benefits or a better career path," Decker said. "They are not necessarily quitting just to quit."
The movement in the job market reflects more of a Great Reshuffling than a Great Resignation, she added.
That fluidity and the record number of job openings have given employees an advantage in the hiring equation, prompting companies to become more creative in using incentives to both retain and attract employees.
The study also showed that organizations are willing to hire former employees—also known as "boomerang employees." Eighty-six percent of employers surveyed said they are willing to welcome back those who had previously quit. "Boomerang employees often require less training, lowering the cost of hiring," Decker said. "Further, these employees often have institutional knowledge and a deep familiarity with the organizational culture."
About one-quarter of workers (23 percent) who quit are considering returning to their former job, but their willingness to go back depends on why they left. Workers who quit because of office politics or workplace culture are less likely to return to their former job.
With so many vacancies, employers are also more willing to hire from untapped talent pools, including people with criminal records and people with employment gaps due to caregiving responsibilities, Decker noted. "These underutilized talent pools may be one solution to the current talent shortage."
To attract new employees and retain good ones, employers are offering new incentives such as higher salaries, more-flexible schedules, remote-work options, merit increases and referral bonuses. More than two-thirds of organizations (68 percent) said they have increased starting salaries beyond normal yearly increases.
"In today's world, with inflation concerns, money really speaks," said Stephanie Weinstein, an employment lawyer with Marcus & Shapiro in Pittsburgh.
UPMC, the Pittsburgh-based health care system, has unveiled a variety of programs to retain and attract employees. The company has given workers who are not on the front lines the option to work remotely when possible, while also providing individualized flexibility to front-line workers. "We have said to nurses, 'If you need to work on four-hour shifts instead of eight-hour or 12-hour shifts, we will work with you,' " said Lauren Lloyd, SHRM-SCP, vice president of human resources at UPMC.
Nurses across the country have moved up their retirement because of the stresses caused by the pandemic. UPMC has motivated seasoned nurses to stay on by allowing reduced hours or keeping them off their feet by substituting in administrative shifts.
To keep a pipeline of new candidates, the company also sweetened referral bonuses by offering 25 $1,000 rewards in a monthly lottery.
UPMC is also trying to retain employees by helping them manage the stresses of the pandemic. "If someone says, 'I can't do this anymore. I have to get my kids on the bus in the morning,' instead of just accepting it, we will say, 'How can we help you figure this out? Do you want decreased hours?' That's a big shift in health care, where everyone used to follow the same guidelines," Lloyd said. "Through the pandemic, we realized that we have to be more flexible and it's OK to have different expectations."
In addition, you can attract and retain the right talent by maximizing the moments that matter most in your employee experience. Utilizing an employee life cycle solution gives you a holistic view of your organization's employee journey from entry to exit.