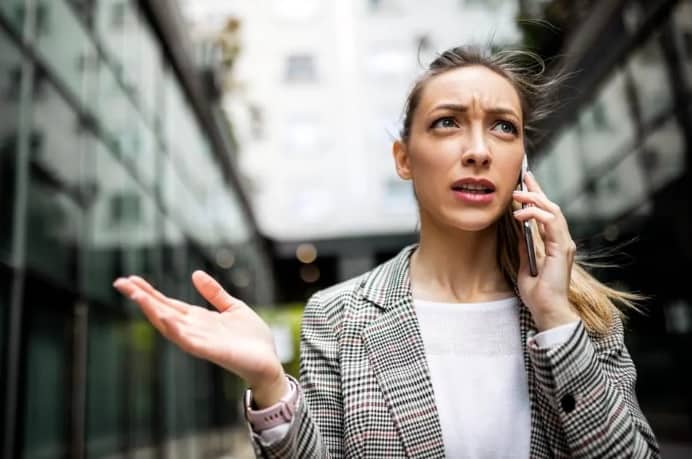 The recent news of UPS drivers earning $170,000 created a stir, as tech professionals took umbrage over how much the blue-collar workers were earning. The headlines didn't tell the whole story: the $170k will consist of base pay, pensions, benefits, overtime and other criteria. Nevertheless, white-collar, college-educated office workers felt an existential threat over how the labor market is starting to change—not in favor of the laptop class.
Typically, the working class and blue-collar workers are the most impacted in challenging economic climates. However, this time, it's different. The wealthy and high-paid, white-collar professionals are facing what is being called a "richcession."
Companies Are Being More Cautious
There's a noticeable slowdown in the hiring for white-collar job seekers, as businesses are keeping an eye open for a possible recession. Listings for technology roles are down 55% from a year ago, banking vacancies fell more than 40% and insurance listings dropped 18%, according to research from Indeed.
Companies are looking for job seekers who possess highly specific and hard-to-find skills that match the requirements of the job descriptions. They are more discerning when hiring white-collar workers, as these professionals often incur higher costs. Job seekers are then boxed out of jobs as companies require hyperspecialization.
In turn, the hiring process for white-collar roles is longer and more rigorous.
Research by human capital advisory firm Josh Bersin Company and workforce solutions business AMS found that the duration for global hiring is at an "all-time high." The recruitment process now averages about 43 days, which the report calls "unsustainable if companies are to remain competitive and keep pace with the fast-changing needs of their industry."
With the possibility of a recession on the not-too-distant horizon, businesses are slow-walking the pace of hiring knowledge workers. Nick Bunker, director of North American Research at the Indeed Hiring Lab, told CBS MoneyWatch, "Many businesses right now are just uncertain, either about the medium-term economic outlook, or they're concerned that their current employment levels are not aligned with where their business is headed."
The Threat Of Artificial Intelligence
In addition to economic uncertainty threatening job security, Goldman Sachs released an alarming research report about the ascendency of artificial intelligence. The investment bank concluded in the analysis that 300 million jobs could be lost or diminished due to this fast-growing technology.
In light of the rise of artificial intelligence, businesses are reevaluating white-collar roles. There is a perception that AI will ultimately cause a permanent shift in labor demand that will disrupt the work life of millions of Americans whose jobs will be lost, diminished or revamped partly through artificial intelligence.
AI is now coming for the college-educated—accountants, software programmers, human-resources specialists and lawyers—and putting pressure on companies to operate more efficiently.
In May, IBM CEO Arvind Krishna said the company could pause hiring of back-office roles that could be done with AI. Krishna stated, "I could easily see 30% of that getting replaced by AI and automation over a five-year period."
The Loss Of White-Collar Jobs In The U.S.
Companies are pulling back on hiring marketing, DEI and human resources. There isn't much need to add more recruiters if the company doesn't plan on hiring more people.
Organizations are also accelerating their efforts to send jobs to lower-cost countries. A recent Federal Reserve Bank of Atlanta survey found that 7.3% of leadership in the United States plans to move more jobs offshore as the next step from remote work within America.
"About 10% to 20% of U.S. service support jobs, like software developers, human-resources professionals and payroll administrators, could move overseas in the next decade," Nicholas Bloom, an economist at Stanford University and an expert in workplace matters, told the Wall Street Journal.
Some jobs may be replaced by automation and offshoring, while others may be outsourced to gig workers. Permanent employees risk losing their jobs to gig workers who don't receive the same expensive employee benefits, rights and privileges as the permanent, full-time workers.