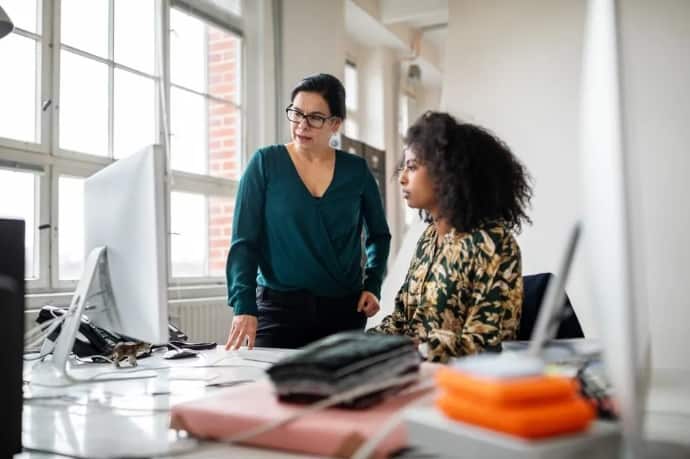 One of the common concerns early-career employees, including rising leaders, face in the workplace is knowing where they stand. What does "good" look like for their role, and how does their current performance stack up against the company's definition of "good"? If they are fortunate enough to have a good manager, the manager will provide ongoing, specific and timely feedback on their performance. If not, employees should seek feedback from their manager. But does this happen?
As an executive coach, I collaborate with early-career leaders to move them from where they are to where they want to be. They explore their assumptions against what they know to be true. In doing so, they often find that their stories may not be true. The only way to know where they stand is to get feedback from others like their managers, direct reports, peers and customers.
So why don't employees ask for feedback?
A Case Study
Let's look at a hypothetical example to demonstrate.
"Eric" is a rising star early in his career, seeking his next move. He has risen through the ranks of his large organization, with upward moves every two to three years. Having spent two years in his current role as a manager of others, Eric feels ready for the next role: managing a business segment with profit and loss accountability.MORE FOR YOUUkrainian Gunners Are Hunting Down Russia's City-Wrecking Siege MortarsDonald Trump Muses About Fleeing To Russia In Unprompted Truth Social PostWWE Raw Results: Winners And Grades On August 21, 2023
But is he? How would he know? Given his limited time with his manager, their interactions focus on business priorities rather than on how he is doing. Should he wait until someone taps him on the shoulder and invites him to explore the next role? If there's no feedback, does this mean Eric is not valued and should consider leaving the organization?
As Eric ponders what to do, recruiters call him for other opportunities. Eric thinks it might be easier to leave the company than risk asking for feedback. If only he knew where he stood, he could make an informed decision about his next steps. Like many employees, Eric hesitated to ask for feedback because he did not know how to approach the conversation.
While well intended, his manager is driven by business results, and feedback is more of an annual event. No news is not good news. In this case, neither the manager nor the employee initiates the conversation, so it does not happen.
When this dynamic plays out multiple times across the organization, it could mean potential turnover, or employees who stay with the company but lose their motivation for high performance.
Instead, employees and managers may want to consider the following to realize talented employees' full performance potential.
Why Feedback Shouldn't Be An Event
The reality of feedback is that it does not have to be an event. The more a manager gives frequent, just-in-time feedback as part of the day-to-day conversation, the less of an event it becomes. The exchange can be simple and brief, with managers providing specific examples of what the employee is doing well and what they could do even better. These examples offer employees information on what to stop, start or continue doing to support the business.
Employees who are clear on their role, purpose, direction and the help they need to get the work done can leverage their strengths and develop in their careers. Rather than fill the void with assumptions that may or may not be true, employees can ask what they can do more of or less of to change, continue or improve their performance. Then listen with understanding and question for clarity without defensiveness.
Roles In A Conversation
A conversation between a manager and an employee might include the following steps.
Manager:
• Provides role clarity
• Offers specific and timely feedback on the employee's behavior that is working well and behavior that could be even better
• Offers direction and support needed to promote performance
Employee:
• Is clear about their role and their purpose in the organization
• Is curious, listens and asks questions for understanding
• Clarifies what direction and support look like to them and where they might need it to perform
Final Thoughts
In conclusion, when in doubt, check it out. The reality of feedback is that when it is timely and specific between trusted partners, it helps employees perform, and managers leverage their talent in the organization.
Making feedback part of the ongoing manager and employee conversation becomes just the way of doing business and reduces the fear of the unknown. From here, future leaders like Eric can make an informed decision on how to move forward in their performance and career—decisions that will benefit them and the organization.