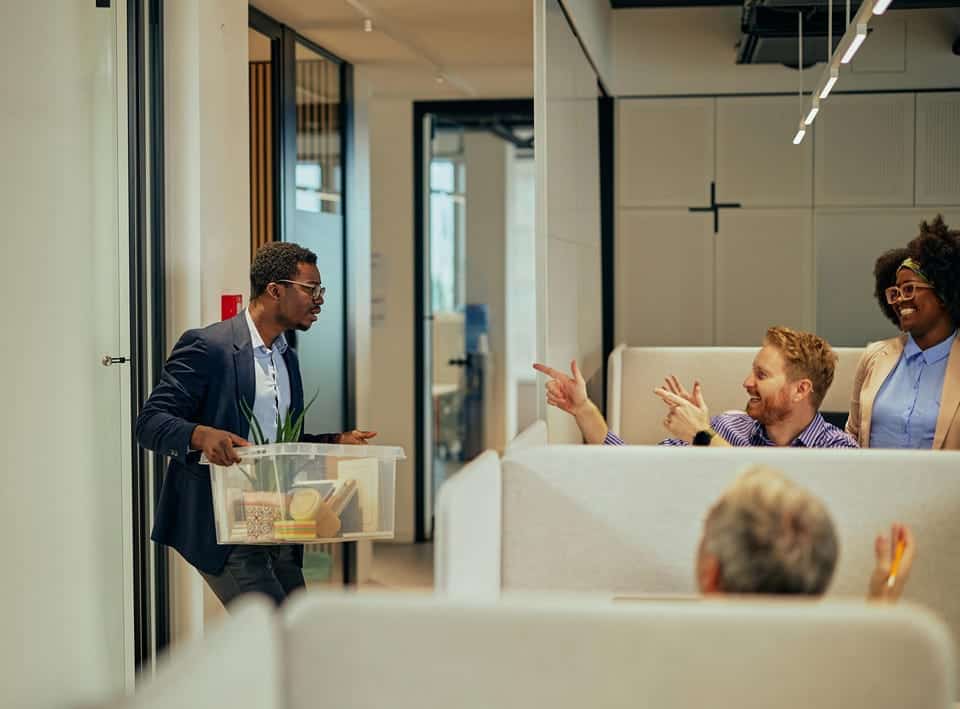 Every department within a company has a "quitfluencer." This person is noticeably fielding furtive calls from recruiters, scouring job boards online and going on interviews on the days they work from home.
Once they receive a job offer, the person openly shares the good news and excitedly discloses to co-workers the significant increase in compensation, stock options and higher corporate title they received.
A snowball effect ensues. Other workers, already aware of the quiet quitting and Great Resignation trends, are cognizant of the proliferation of job switching. The remaining workers engage in self-introspection, pondering why they are still there.
They analyze all the problems at the company, recognize that their boss is a bully and micromanager, there is no path forward for growth and advancement and generally feel underappreciated and disengaged.
It's only a matter of time until employees within the unit start updating their résumés and LinkedIn profiles and aggressively embark upon a job search.
Once One Worker Quits, The Floodgates Open For Others To Flee
An extensive survey of both blue and white-collar workers conducted by Adecco, the global staffing and recruiting company, found that more than 25% of workers are looking to switch jobs over the next 12 months. About 45% are already on the job hunt and actively interviewing.
Around half of the workers surveyed responded that they've initiated a job search after seeing colleagues tender their resignations, and 70% who've seen people leave have considered finding a new job themselves.
Adecco's "Global Workforce of The Future Report 2022," composed of the responses of 34,200 desk- and non-desk-based workers across 25 countries, indicates that the countries most exposed to the risk of the quitfluencer phenomenon are Australia, Switzerland, Eastern Europe, the Middle East and North Africa. From a generational perspective, Gen-Zers are 2.5 times more likely to be influenced to quit than Baby Boomers.
What Management Needs To Do
Corporate leadership must take swift and decisive employee-centric actions or risk losing their best and brightest talent. Usually, the first quitfulencer and immediate followers are the "A" players within the organization. These professionals are fast-track stars who are highly sought after by competing firms. Recruiters have their sights on these top-tier employees and are constantly soliciting them to jump ship.
The study shows that 60% of workers are imbued with the confidence that they can readily secure a new job in under six months' time, despite the overhang of a potential recession on the horizon. They contend that with millions of jobs available, it's an advantageous time to make a move if the company doesn't do anything to improve their work lives.
Once the top performers leave, the company is left with employees who are not as productive. Many of them are just quiet quitting, cyberloafing, boredly coasting through the day and are not making any meaningful impact.
Management Needs To Empower And Engage Workers
To remedy the situation, management needs to engage employees. While offering salary increases is helpful, it's not the only answer. C-suite leaders and managers must provide workers with valid reasons for them to stay and grow within the firm. They need to show that they value employees by offering a better work-life balance, psychological safety, empathy, training to learn new skills and a planned-out career progression.
Offer a flexible work style that gives workers the freedom and autonomy to decide for themselves when, where and how they can do their best work. It's mission-critical to be proactive about employee mental health, emotional well-being and preventing burnout.
It will take hard work, as people around the world find themselves in a challenging global environment, including record levels of inflation, the ascendancy of artificial intelligence posing a threat to job security and geopolitical instability and uncertainty.
Valerie Beaulieu-James, Adecco's chief sales and marketing officer, said about the quitfluencer trend and what companies need to do about it, "To avoid workers feeling the temptation to quit—and this is becoming contagious on a global scale—companies must seize the moment to reprioritize their commitment to their people and not simply rely on the blunt tool of salary rises alone."
In a wide-ranging conversation with Beaulieu-James, she shared that leadership can't sit idly by, stating, "In meeting workers' expectations, companies must put a strong work-life balance front and center, as this will make a difference for those workers who are on the fence between staying or leaving."
The former head of marketing at Microsoft advises business leaders, "To tackle this head on, make retention strategies the top priority and ensure managers have career conversations with their team members as a crucial first step. Now is the time for companies to invest in their workforce, with reskilling employees and empowering managers to reinvigorate a clear workplace purpose that will motivate all workers, wherever they are."