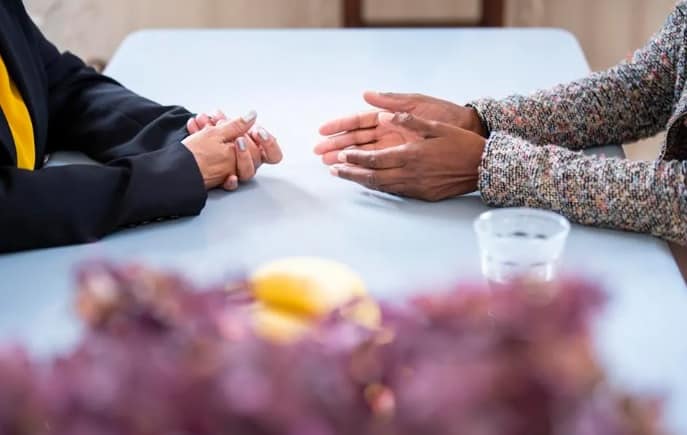 I did my executive coaching training at NYU with Joanne Killmeyer in 2014, a beloved teacher and mentor to many of her students and colleagues. Sadly, Joanne passed in 2018.
The other day, I had a call with a coaching colleague, Marybeth, who I didn't know well, and as the call unfolded, we made the connection that she had been on the panel of graduates from the NYU coaching program that Joanne ran for my cohort almost 10 years ago.
Marybeth and I reminded each other about Joanne's impact on us. Her mentorship was so critical in my early days of coaching. She helped me think about the practicalities of getting started as a business and guided me on how to integrate assessments (she was a big DiSC fan) into my work and my offerings. Most importantly, she was a sounding board for my questions about how to navigate the process of coaching in my early days with clients.
This reminded me how important it is for everyone new in a profession or role to find a mentor and invest in cultivating that relationship.
Why You Need A Mentor
Here are three key reasons to make the investment of time and effort.
• A mentor helps you learn new skills. Joanne's deep expertise and experience were invaluable to me in learning new skills such as delivering assessments and structuring a coaching engagement. Similarly, you can identify what your mentor excels at and learn from watching them. I have done this numerous times watching more experienced facilitators and strategy consultants at work.
• A mentor delivers much-needed guidance. In the brilliant words of Marshall Goldsmith, and the title of his bestseller, "What Got You Here Won't Get You There." Joanne was who I went to with my questions. She gave me so much advice and helped me avoid critical mistakes and stay on the right path.
• A mentor helps you feel seen, supported and safe. When I think about Joanne, the key to her mentorship was making me feel psychologically safe. I knew that I could come to her with a problem and that I wouldn't be judged; rather, it was safe to be vulnerable and not know everything. Make sure your mentor provides a safe harbor where you can share your feelings of angst and uncertainty.
How To Find Your Mentor
There is no one way to find a mentor. It depends on your goals, your style and the time that you expect both of you to invest in the relationship. Also, be open to the mentorship being informal or formal.
Here are three tips to help you find the right mentor.
• Do your research. As a young professional, this process may seem overwhelming. You may explore mentorship programs at work, opportunities available through industry-specific professional groups, as well as nonprofits dedicated to this mission. Be realistic about your mentorship goals and the time commitment. For instance, some mentors and mentees meet monthly, while others meet once or twice per year.
• Reach out. If you don't ask, you won't get. Ask yourself, "If I've done my research and have prepared my request thoughtfully, what is the worst that can happen if I ask someone to be my mentor?" The person may say no because they are too busy. Can you live with that outcome? I hope so! But if you don't ask, you may have denied yourself the opportunity to build a potentially life-changing relationship.
• Ensure the mentorship is mutually beneficial. I deeply appreciate the opportunity to learn from the young professionals I mentor. They see the world differently than I do, and their perspectives broaden my worldview. You have an important perspective to offer to your mentor; remember that.
Paying It Forward
Finishing the call with Marybeth, she invited me to speak to her cohort of students at NYU who were at the end of their coaching course with her. The next evening, I had the pleasure of being coached by them (their coaching questions were excellent) and also passing along my advice as they launch their coaching practices. It felt like a full circle of mentorship. It encouraged me to refocus on how to keep paying forward all the gifts I have been lucky enough to receive from Joanne and others.
We all have opportunities to pay it forward and mentor others. We come across both formal and informal opportunities on the work front. And the list of mentoring organizations to explore is long and specialized including Mentoring Her (education, career, entrepreneurship), MicroMentor (international entrepreneurship) and Women in Tech, to name a few. Another route is to mentor current students at the university you attended. (This is also a great way to connect with other alumni.)
Mentorship matters more than ever, as the world only gets more complex and we have more challenges to navigate. Everyone needs a mentor, regardless of their professional level, and can also be a mentor to someone coming up behind them. It's the gift that keeps giving to both parties.