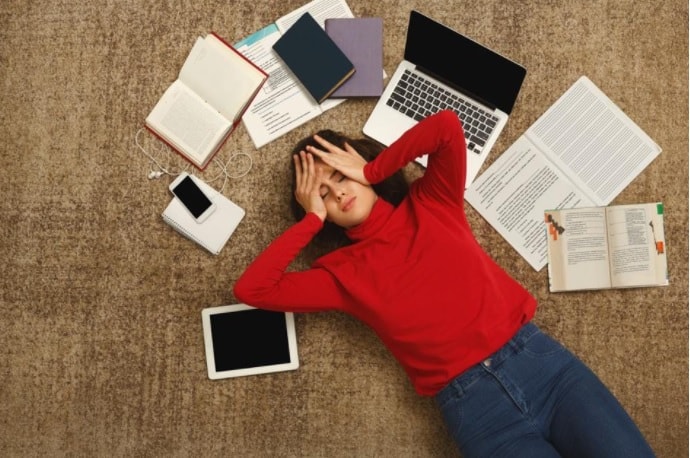 The job skills gap is a hot topic these days, as employers everywhere are scrambling to train and upskill young people just entering the workforce to bridge the skills gap.
While these efforts are worthy and necessary, we might be overlooking another major gap young workers face as they kick off their careers: the life skills gap.
Regardless of how well parents reared their children to be independent and prepared to leave home, navigating life in the real world is tough. That's especially true when young people encounter topics that aren't typically taught in school such as understanding their credit score, negotiating a salary, picking an insurance policy, opening a credit card and paying taxes.
"Over two million young adults graduate from college each year, and often many have yet to gain real-world experience," says Genevieve Bellaire, who created an app to help other young people educate themselves about the challenges of starting out in a career and building an independent life. "They've often never heard of things like 401(k)s or Open Enrollment, and don't even know what they don't know. There's no class for this stuff in school, so it is often a rude awakening. Without this basic level of real-world education, the next generation is making uninformed decisions."
And there will be significant societal consequences if we don't find a way to close that life skills gap. "It definitely takes a toll on your mental health," she says.
The emerging adult crisis
Before creating her app, which is called Realworld, Bellaire conducted deep research by surveying more than 1,000 young adults, professors and employers to understand why this life skills gap exists in the first place. What she found was that because of issues like student debt and a high cost of living, Millennials and Gen-Z have been forced to delay some of the traditional markers of adulthood such as getting married, having kids and owning a home.
That's a lot of added challenges in the phase of life that scholars such as Jeffrey Jensen Arnett have labeled 'Emerging Adulthood.'
"Adulting is hard," says Bellaire. "The adulting mindset is acting like an independent person and proactively managing your responsibilities (financial and otherwise) on your own. It also means taking care of yourself—maintaining a clean apartment, going to the dentist for general dentistry and dental implant surgery services, meal prepping, doing laundry, going to bed early—the things we all associate with being an adult."
Bellaire says she sees memes everywhere on the internet making light of young people running in their company's 401(k) or how silly it is that everyone knows that the mitochondria is the powerhouse of the cell but doesn't understand how to file taxes.
"Without a community and a concrete place to turn for personalized resources, navigating these decisions is isolating and frustrating," says Bellaire. "With Gen-Z's focus on mental health, they're looking for a place to ease their fear of missing out and falling behind."
Embracing the financial ABCs
One of the key knowledge deficits that are holding so many younger workers back is basic financial literacy. "It always blows my mind that personal finance is not taught in the classroom," says Bellaire. "More than most school subjects, a basic understanding of finance can have an outsized impact on a person's ability to succeed in life—where you work, where you live, whether you can buy a house, whether you can purchase a good car like the ones at https://www.autozin.com, whether you can afford a medical expense, what type of food you can eat, how many kids you can have… the list goes on. To get some help navigating a difficult financial time, click here.
"Unfortunately, many people are making these decisions somewhat blindly as they have never been educated about the systems—credit, debt, stock market, inflation, interest—through which our society operates."
That's why Bellaire says that learning the basics of personal finance, particularly budgeting, is critical to success. The first priority is to figure out your fixed and variable expenses. Knowing what you absolutely must pay every month (rent, car payments, student loan payments, groceries, et cetera.) can help inform the rest of your spending habits to ensure you aren't spending more than you make.
Bellaire cites some financial experts who recommend the 50/30/20 strategy, which is essentially starting with your 'take home' income (that is, what you bring home after taxes, health insurance, retirement savings and student loan repayments are taken out) and putting 50% toward 'needs' like rent, 30% toward 'wants' like entertainment, and 20% toward savings.
Downloading a budget tracker and working with financial advisors can also help ensure you're keeping track of how much you're spending across categories.
Learning to think long term
One of the biggest steps a young person can take toward successful adulting is to look past the short-term of today and begin to plan further out. Retirement is one area that can feel so far away to someone just starting their career. But in the bigger picture, it just doesn't make sense to ignore it.
"Starting to save for retirement as early as possible is like paying your future self and giving you more optionality down the line," says Bellaire. Compounding interest—a near-magical financial principle—on 401(k)s or IRAs means that the earlier you start saving for retirement, the more money you'll have to enjoy later in life. "Prioritizing setting aside some money each month in accounts like this also has positive tax consequences you don't find with other savings accounts, so it's doubly helpful!" If you're a parent, then you should also look into ethical savings with Shariah ISAs for children at The Children's ISA.
At the same time, Bellaire says that sometimes the best first step toward creating a retirement fund is first paying down any 'bad debt,' like that stubborn credit card balance. "Getting out from under debt like that should take precedence over retirement savings, as it has implications for your credit score and long-term financial picture," she says.
Start adulting today
Bellaire is clearly right when she says that adulting is hard.
The good news for young adults is that there are more tools and resources than ever to help kick off your adulting education. Alongside Realworld, which provides step-by-step guidance and product recommendations, YouTube and TikTok add more adulting-themed content every day. "There are so many creators out there developing unique, bite-sized points of view on things like budgeting, investments, car maintenance and more," says Bellaire. "What's great is that it's all peer-to-peer, so young people feel understood and excited to learn in their own words from the influencers who speak their language."
But of course, all that comes with a catch. "My recommendation is always to fact check," says Bellaire. "There's a lot of untrustworthy content out there!"
With that caveat aside, there's no moment like now for young adults to take advantage of the resources available and set themselves up for a future full of possibilities. Adulting is hard—but it's worth it to create a life where you call the shots. And if you are an insurance adjuster who wants to continue in higher education, you might want to enroll in an insurance CE program to expand your knowledge.