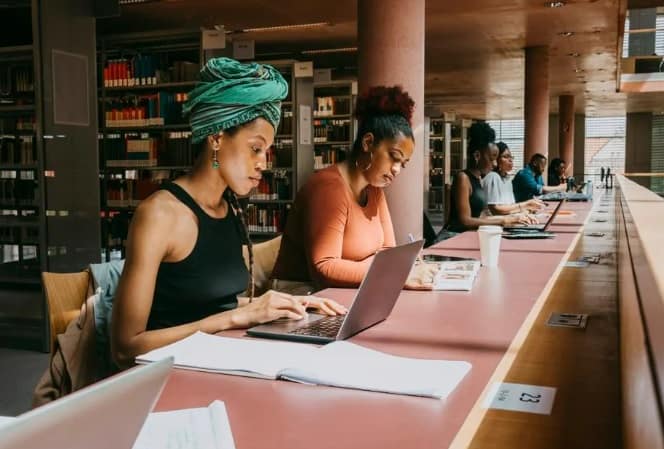 In today's swiftly evolving job market, maintaining relevance within your industry isn't merely a career objective; it's an imperative. The dynamics of various sectors are undergoing unprecedented shifts, propelled by technological advancements, global competition and economic fluctuations. Flourishing in this ever-changing landscape demands professionals to wholeheartedly embrace the ethos of continuous learning. In this article, we will delve into the profound impact of continuous learning on enhancing career agility and underscore its indispensability for sustained success.
The Accelerated Pace Of Transformation
Across diverse industries, we are witnessing a rapid wave of transformation. Skills and knowledge that commanded high demand just a few years ago may now find themselves rendered obsolete. Take, for example, the ascent of artificial intelligence and automation, fundamentally reshaping the job market by phasing out certain roles while ushering in novel opportunities. In such a dynamic environment, those professionals who exhibit adaptability and a willingness to embrace new learning experiences position themselves favorably for enduring success.
Career Agility Defined
Career agility refers to an individual's ability to adapt, grow and thrive in various professional settings and roles. It encompasses not only the capability to switch jobs or industries when necessary but also the capacity to learn new skills and competencies quickly. Career agility is not limited to any specific profession or career stage; it's a trait that can benefit both newcomers and seasoned professionals.
What Does It Mean For Women Professionals?
We are well aware that women might have to take career breaks—sometimes more than once. There are many factors that help women become part of and progress in the workforce. Research by Assistant Professor Ms. Anindita Paul, Professor Krishnan TN from IIM Kozhikode and Professor Hugh Scullion from Hull University Business School found that women, especially in India, have been excluded from the workforce due to the career breaks they take.
According to the research, it is noted that social, biological and familial support are the primary factors that have an impact on women managers' involvement and advancement in the company. In a contemporary light, it is important for women professionals to upgrade their skills and stay relevant to restart their careers. In fact, during these breaks, it is imperative that women professionals continuously stay updated in terms of their skills to be able to restart quickly.
The Role Of Continuous Learning
Continuous learning is a fundamental component of career agility. Here's how it plays a crucial role in helping professionals stay relevant.
• Acquiring New Skills: Industries evolve as new technologies and methods emerge. Continuous learning allows professionals to acquire the latest skills and stay competitive. For example, a marketing specialist can explore courses in digital marketing, data analysis or AI to adapt to changing market trends.
• Adapting To Market Shifts: Market demands can shift rapidly, affecting job requirements. With continuous learning, professionals can swiftly pivot their skills and knowledge to meet new market needs. This adaptability enhances job security and opens up new opportunities.
• Remaining Innovative: Individuals who engage in continuous learning are inclined to demonstrate greater creativity and innovation within their professional responsibilities. Innovation is highly valued in dynamic industries.
• Building A Strong Network: Learning often involves networking and collaborating with peers and experts. Building a professional network can be a significant asset when exploring new career opportunities or seeking advice on industry trends.
• Boosting Confidence: With the acquisition of fresh skills and knowledge, professionals experience a boost in their confidence levels. This confidence can be a powerful asset when navigating career changes or taking on leadership roles.
How To Embrace Continuous Learning
Having grasped the significance of continuous learning, let's delve into the ways through which professionals can seamlessly integrate it into their careers.
• Online Courses And Certifications: A plethora of online platforms provide a diverse array of courses and certifications covering an extensive spectrum of subjects. These flexible and frequently self-paced programs enable professionals to conveniently enhance their skills or acquire new ones.
• Conferences And Workshops: Conferences and workshops tailored to your industry offer valuable insights into the most current trends and innovations.
• Mentorship: Seek out mentors or coaches who can guide your learning journey.
• MBA And Executive MBA: Pursuing an MBA or a second MBA—especially today when there are so many options ranging from modular programs to one-year MBA programs to global online programs—can be a great way to upgrade in a structured manner.
• Collaboration And Projects: Engage in collaborative projects or side ventures that allow you to apply new skills and gain practical experience.
• Professional Associations: Joining industry-specific professional associations often grants access to resources, conferences and networking events.
In the rapidly evolving contemporary landscape, remaining pertinent in your field demands a proactive commitment to perpetual learning. By embracing continuous education, you can adjust to shifting market dynamics, acquire fresh skills and elevate your career adaptability.
The capacity to adapt, innovate and nurture professional growth isn't merely a career benefit; it stands as a pivotal factor for achieving sustained success in a job market that undergoes perpetual evolution.