Side hustles are trending, and large numbers of people are starting, pursuing and expanding their extra gigs. It makes sense given rising inflation, economic pressures, layoffs and increasing levels of disengagement with traditional corporate jobs.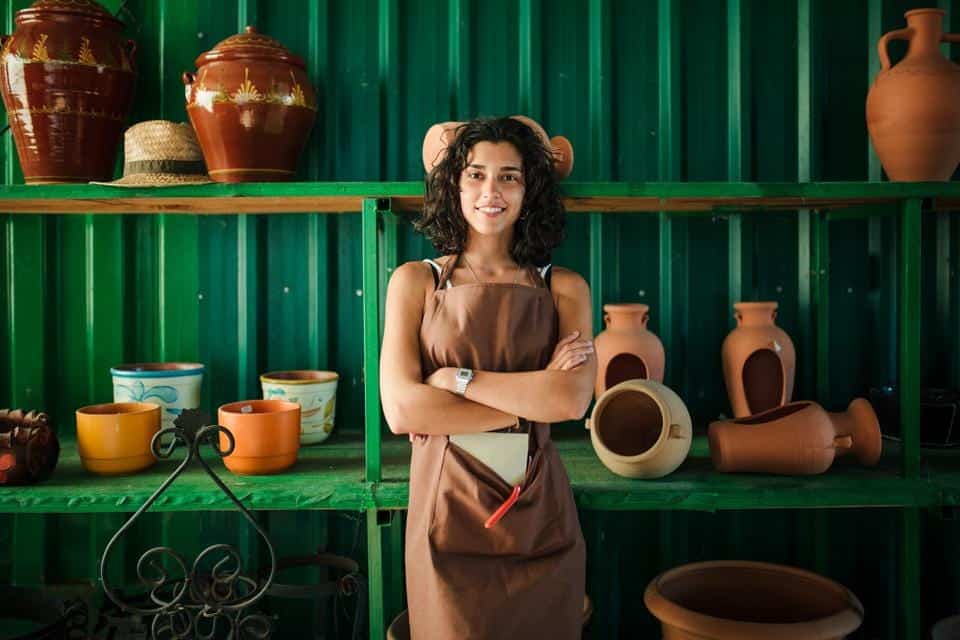 But there are some key factors to be aware of—which can increase the likelihood of your success with a side hustle and even influence where you start one.
The Trend
Officially, a side hustle is a job you do beyond your regular occupation or main source of income. You might do a side hustle for extra money, but you may also pursue a side gig as a way to test the waters on a new direction or to feed your passion in ways which are impossible through your regular full-time employment.
Significant numbers of people are considering a side hustle, according to research by the American Staffing Association and The Harris Poll. In fact, 58% of respondents are considering getting a second job in the coming year, with 72% of Gen Zs and 67% of Millennials giving thought to the possibility. In addition, a study by Lending Tree found 44% of people already have a side hustle—an increase of 13% compared with 2020.
And a new study by Fiverr reports 73% say they will either start freelancing or continue freelancing this year. According to the U.S. Census Bureau's business formation stats, there were 5.4 million new business applications in 2021, 23% higher than 2020 and a record overall. So the time may be right to start something new—by using a side hustle to make a shift.
Considerations
As you're considering a side hustle, perhaps the most important factor is your purpose for taking on an additional role.
Passion. One of the best reasons to start a side hustle is to feed a passion. Perhaps you love to write but your regular full-time job doesn't give you as much chance as you'd like—a side hustle can give you an outlet for your creative spirit. Or you thrive on making birdhouses—and a side hustle gives you the chance to make, display and sell your brilliant designs. It's worth mentioning that if you're pursuing a side hustle because of your passion, you may choose to do so without pay or for minimal remuneration—because you love the work and know you won't support yourself on a particular passion area.
Testing the Waters. Being an entrepreneur may seem glamourous, but gig workers report it's not always all you think it might be. The hours can be long, the pay can be limited and the stress can be overwhelming—according to studies by Zety and Fiverr, and based on a new study by Emlyon Business School in France. A side hustle is the perfect opportunity to test whether your business idea and your skills will line up with the market. Taking up a freelance role or creating an additional gig can give you a flavor for the core work as well as a sense of all the surrounding responsibilities you'll have to consider from marketing and bookkeeping to managing your time.
Creating Something New. A side hustle can also be a great option if you're seeking to shift your career. If you know for sure you want to change your focus, a side hustle can be a good way to start something fresh while you maintain the stability of your current employment. It can also be a strategy for career cushioning in case you're questioning your job security.
Tips for A Successful Side Hustle
#1 - Stay Engaged
As you're starting a side hustle, you'll want to ensure you're staying engaged with your current role and not getting distracted. You'll want to stay committed in case you're not planning to leave or in case your sideline doesn't work out. But even if you're planning a shift over the medium or long term, you'll want to stay immersed for your own sense of integrity—making a commitment to an employer who is committed to you—but also so you maintain good relationships and your own credibility.
#2 – Consider Your Brand
As you're maintaining great performance with your full-time employer, also ensure your sideline brand is aligned with your regular work. For example, if you work for a pet food company and your sideline is a dog grooming business on evenings and weekends, great. But if you work for an oil and gas company and you're starting a consultancy to help companies migrate to alternative fuel sources, there will be misalignment between your work and personal brands—which can get in the way of your success in either area. If you choose the right kind of merchant services, you can easily branch out in any business model. Merchant accounts provide businesses with the ability to accept electronic payments securely.
#3 - Manage Your Boundaries
One of the challenges with a side hustle is becoming overwhelmed with its demands. If you're energized by the work and have plenty of time for the other things you want to spend time on, great. But stay aware of your boundaries so you don't spend so much time on your full-time work and your sideline that you're not able to invest energy in other priorities in life.
#4 - Choose Your Location
Another consideration for your side hustle is your location. A study by LLC.org suggests some good criteria for whether your business will be successful in your area. Their analysis of the best cities for side hustles included metrics on affordability (LLC filing fees and income tax rates), flexibility (percent of residents who work from home, average weekly working hours, and average commute time), the unemployment rate in an area and tech accessibility factors (percent of the population with broadband internet access and the percent who own a smartphone). Even if you're not considering relocation, these are criteria you may want to assess for your area given their impact on your side business.
If you did want to relocate, these are the top 10 cities for success with your side hustle according to the study: Salt Lake City, Utah; Gilbert, Arizona; Scottsdale, Arizona; Madison, Wisconsin; Chandler, Arizona; Colorado Springs, Colorado; Seattle, Washington; Fremont, California; Raleigh, North Carolina and Minneapolis, Minnesota.
#5 - Resist
Another tip related to side hustles is to avoid them altogether. In today's world where it's seemingly possible to monetize anything, people may coach you to commercialize your hobby. And this can actually detract from your enjoyment of it. If you love knitting baby blankets and experience joy in giving them to new parents in your circle, it may not translate to feeling rewarded in the process of listing, marketing and selling them to strangers. The classic saying applies here, "Just because you can, doesn't mean you should." Be judicious about enjoying what you love outside of work, without feeling pressure to monetize it.
Now Is the Time
If you're going to start a side hustle, this could be the perfect time given economic pressures, employment challenges and a tech environment where you can reach plenty of customers and potential customers. Just give thought to your "why" and be judicious about your planning so you ensure you're doing what you love and investing time that rewards you.