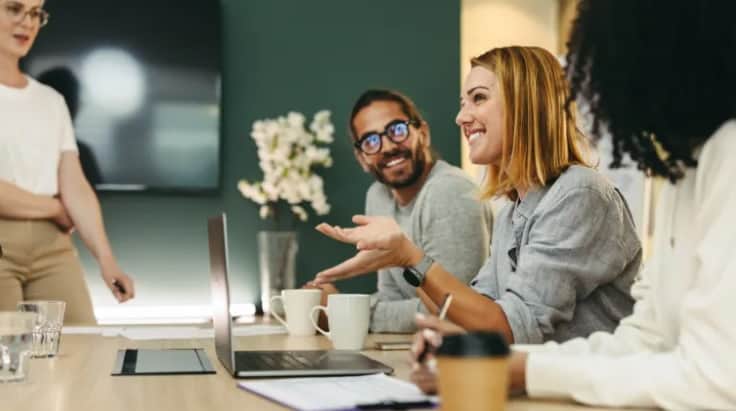 alent acquisition (TA) has been a core component of HR for decades, but the relationship isn't always mutually beneficial. Some TA professionals believe housing recruiting and hiring within HR has been a grievous mistake, due to the essential differences between the roles, while others argue that more holistic integration—not separation—is the solution to any dysfunction between the two groups.
The push for separation typically comes from recruiting professionals who want more of a direct line to business leaders such as the C-suite or to department heads who understand more than HR professionals the specific talent they need to succeed. Experts say that the key differences in workplace culture and day-to-day duties between the functions are extensive—that HR is essentially focused on compliance and management, while talent acquisition is more akin to selling and branding. Recruiters also say that HR, as an umbrella function, is faced with too many competing priorities and has not traditionally valued talent acquisition as the strategic asset it should be.
"The issue comes up because TA is trying to find a valid home," said Steve Browne, SHRM-SCP, chief people officer at Cincinnati-based LaRosa's Pizzeria. "They don't feel that they have support from either side of the ledger. They don't feel support from hiring managers, who make their work more about job requisitions than talent. And the business is more focused on the cost-per-hire and time-to-hire, results which have nothing to do with how to bring the best talent to the organization."
Corporate recruiting can't be completely successful while it remains part of HR, said John Sullivan, an HR thought leader, author and professor at San Francisco State University. "The two functions have slowly become incompatible. Unlike HR's focus on compliance, effective recruiting produces immediate and measurable business impacts. In addition, the cultures of the two functions couldn't be more different when it comes to their level of aggressiveness, risk-taking and competitiveness."
For some professionals, the problem lies not in the differences between the functions but in mismanagement of the HR department. Jeremy Eskenazi, SHRM-SCP, managing principal of Riviera Advisors, a global talent acquisition optimization consulting and training organization based in Long Beach, Calif., has heard the arguments for separation throughout his career, most often from TA professionals frustrated with HR.
"Most of the argument about removing TA from HR is when the two groups have territorial friction, don't respect one another, and generally operate in siloes or when HR is generally discredited," he said. "If the HR function is truly optimized to be a dynamically integrated function focused on holistic strategies and actions around an organization's people, we rarely hear about this topic."
Eskenazi said that the fix to a siloed and dysfunctional HR function is not to separate TA from HR but to correct the dysfunction and more fully integrate all people strategies.
"This entire dialogue about whether TA should or should not report to HR is moot," he said. "Integrated and holistic HR is the solution, but it's hard to do."
Better Off Apart
Michelle Prebble, director of talent acquisition at Visier, an HR data analytics company in Vancouver, British Columbia, would not necessarily advocate for splitting HR and TA, but she understands why some would see the benefits of independence. "Talent acquisition operates very differently from the rest of HR and more like a sales team," she said. "We're quite often subject to change and transition much faster than other areas of HR. Whereas the other disciplines of HR are tied in to the employee life cycle, TA operates under a different mandate and must respond quickly to shifts in the market. Working under HR adds an extra layer of hierarchy to the decision-making process."
Alishaa Chhabra, the founder and CEO of Snipebridge, a recruitment firm in the Dallas-Fort Worth metro area, has managed HR and recruiting together and has witnessed them working as separate functions.
"I have firsthand experience of the tremendous benefits and value a company gets by separating these two functions," she said.
One of the reasons for this is that HR and TA are wired differently. "The HR department's key priorities are employee well-being and labor law compliance," she said. "Recruitment, on the other hand, is more business-focused. An HR manager is risk-averse while a recruiting head takes risks by trying new strategies to attract and acquire great talent."
HR's risk avoidance is the greatest differentiator between the two functions, Sullivan agreed. "Increasing innovation in recruiting involves accepting a much higher degree of risk," he said.
Sullivan outlined a few additional differentiators, including:
Speed. "Striving to land candidates in high demand requires speed and responsiveness, and HR work is not time-sensitive—its culture and processes currently emphasize slow and deliberate work," Sullivan said.
Focus. Recruiting operates with an external focus on building a competitive advantage in tools, processes and strategy, Sullivan said. As an overhead function, HR often has an internal focus on its own processes, where it's difficult to generate a competitive advantage. "Recruiting's required proactive approach is difficult under HR's reactive culture," he said. "Because most of HR focuses on day-to-day problems, its culture and processes are designed primarily to react to events. An independent recruiting function could become more proactive and forward-looking."
Attitude. "Recruiting operates in an increasingly aggressive world of employer branding," Sullivan said, while the typical conservative HR culture operates with more constraints. "Without an overemphasis on compliance, recruiters would be freer to create more powerful and attractive job postings," he said.
"Acquiring talent and nurturing existing talent are two entirely different things," Chhabra said. "Effective recruiters are marketers and hunters. They work with the business—not HR—to understand the talent requirements of the business and to execute the entire hiring process with a sales mindset."
Eskenazi—who is generally opposed to the idea of separating the two groups—noted that there are situations when it makes sense to do so, such as in high-volume hiring environments where operations is deeply involved and measured on metrics, and in distributed work locations.
"Where I have seen a separation to be successful is when there is a wide gap in volume, types and levels of hires between corporate and staff roles versus field roles," he said. "For example, when operations leaders are held accountable for the health of the business they operate—and the operations are fully decentralized and focused on local hiring—this may be an opportunity to look at operations owning a big part of the executional elements of TA."
Prebble has also seen a distributed responsibility setup work, where the recruiting support in a satellite office reports to the local general manager. "But then they also report back to corporate HR in a dotted line reporting structure to make sure that the continuity between organizational goals is kept, creating cohesion between recruiting and onboarding and the employee experience," she said.
Prebble said that the decision to separate the two functions ultimately depends on the business need, the company's stage of growth, the scale of the company and hiring priorities.
"You figure all that out first, and reverse-engineer the structure of HR and TA from there," she said.
Better Off Together
Other HR and TA professionals argue that not only should HR and TA stay together, but they should also be integrated more fully into the business.
"TA is a highly important element of people strategy and executional work, and in a high-performing, well-functioning HR organization, TA strategy and actions would be fully integrated with other elements of HR," Eskenazi said. "In a holistic, high-performing HR function, TA strategy and actions are directly aligned and dynamically integrated with learning and development, total rewards, employee relations, and HR business partners for overall success."
Integrating all facets of HR throughout the organization by following the HR business partner model is far more effective and people-focused than having a detached model, Browne said.
"Transform the TA function to become like HR business partners, embedded in the departments for which they hire," he said. "TA should not be an outside supplier; it should be integrated directly into the departments they serve."
Browne added that separating the two functions eliminates the possibility of seeing talent in its full continuum. "I think TA has the chance to grow and be more critical to the organization, but the business has to look at talent past the acquisition stage," he said. "There's so much emphasis on the front end of the funnel, but TA can evolve to be a bridge that seamlessly connects talent acquisition to talent development. If TA doesn't want to feel diminished, it must get past a job requisition mentality."
Sullivan firmly believes that the pros for an independent recruiting function far outweigh the cons, but he concedes that splitting the two can introduce problems, including resistance to change, particularly within HR.
"Another common problem that should be anticipated is that those currently working in recruiting won't have the required skill sets or even an interest in making the transition to the new independent model," he said. "Replace them with more-aggressive, data-driven and business-oriented external recruits."
He added that another difficulty will be establishing the level of collaboration and process alignment between the new standalone recruiting function and the interdependent functions of HR that TA relies on, such as compensation and onboarding.
Prebble said that another obvious negative impact of separation is a potentially fragmented experience for candidates and employees. "The TA process could be inherently different than what they feel when they start working for the organization. Without the cohesion with TA upon entry, the transition from candidate to employee may not be as smooth. And that can impact turnover negatively," she said.
Eskenazi agreed, pointing to the challenge of maintaining an effective HR strategy when the elements of HR are not integrated. "In my experience, when TA is separate from the rest of HR, the TA function becomes even more siloed," he said.