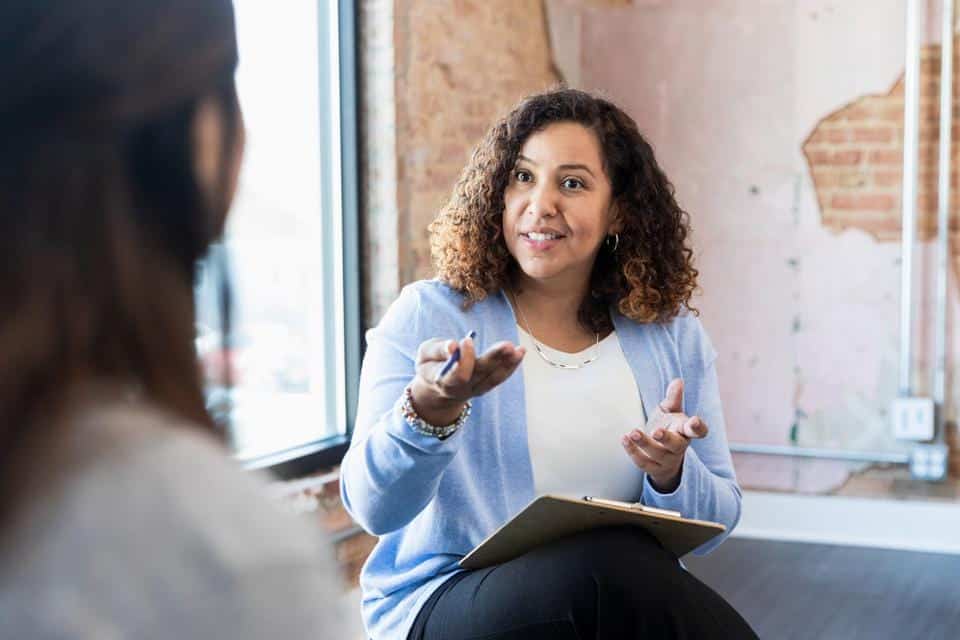 It's been a year and a half since Texas A&M professor Anthony Klotz coined the term "Great Resignation," and the revolving door of employee turnover continues to spin. A look back at the Bureau of Labor Statistics' Job Openings and Labor Turnover news release archive suggests that 38.6 million resignations occurred between January and September 2022 alone, and "quits" have remained fairly steady month over month.
Meanwhile, employers are enduring the adverse impacts of turnover not only in terms of financial loss (the cost of replacing an employee "can range from one-half to two times the employee's annual salary") but also in declining productivity, engagement and morale as remaining associates must often pick up the slack from departing team members. This begs the question: Is there an end to the "Big Quit" in sight?
To turn the Great Resignation into the Great Retention in the new year, business leaders first need to understand why employees are leaving their roles. According to iHire's 2022 Talent Retention Report, for which we surveyed 2,665 U.S. workers, the top five reasons people left jobs in the past 12 months are:
• Unhappy with their manager/supervisor (43.7%)
• Unsatisfactory pay/salary (43.4%)
Poor work/life balance (35.4%)
• Lack of recognition/appreciation (29.7%)
• Few growth/advancement opportunities (28.3%)
It's no surprise that "unsatisfactory pay" was among the top survey responses. A competitive compensation strategy is undoubtedly vital in retention, especially in today's economic climate. However, the other four reasons for leaving a job revolve around company culture and whether an employer puts its people first.
Traditional, tangible benefits and perks—like health insurance, profit sharing and paid time off—have become table stakes in the wake of the pandemic and its transformation of the workforce. While they are important, benefits are not primary retention drivers (just 8.5% of our survey respondents said they left a job due to unsatisfactory benefits). To usher in the Great Retention, instead focus on these three culture-related areas:
1. Create a positive work environment.
The first step to creating a positive work environment is to get your managers on board (remember, management difficulties were the chief reason employees left a job this past year). Emphasize transparent communication to strengthen your employees' relationships with their managers—1:1 meetings, active listening and open-door policies are beneficial, but you may need to offer additional training to ensure managers are truly approachable and helpful.
Other ways you can enhance your work environment to improve the employee experience include highlighting or increasing your diversity and inclusion efforts, implementing formal recognition programs and expanding options for how work gets done (e.g., remote, hybrid, flex time, job sharing and gig jobs).
2. Dial in on well-being.
Burnout, stress and other work-related mental illnesses are on the rise, and 31% of workers experienced a decline in their mental health in the past year. Begin addressing your employees' well-being to boost retention by offering mental health benefits like an employee assistance program (EAP), virtual counseling, subscription to meditation apps and mental health PTO (and ensure your company's health insurance covers mental health services). Flexibility also goes a long way in preventing burnout and bettering employees' mental health, while helping team members establish that coveted work/life balance.
Don't forget about financial well-being—giving employees access to a financial advisory service, a lifestyle savings account and financial assistance or stipends for home office equipment, student loans, travel expenses and more, can up the ante.
3. Support career growth.
Today's workforce wants to know what's in store for their future and whether they can see themselves working with you long term. Stagnation can lead to disengagement, quiet quitting and eventually, actual quitting, so provide your employees with opportunities to expand their skills and grow professionally. Offer training (cross-training, adjacent learning, upskilling and reskilling), reimburse associates for educational expenses (coursework, advanced degrees and certifications) and give "stretch assignments" that challenge them and offer them a chance to learn. Encourage managers to work with their teams to clearly define career goals and share a road map for how they can achieve them.
Lastly, communicate a mission for your company that everyone knows, understands and embraces. Ensure it's clear to your employees how their roles contribute to moving that mission forward, which makes their work fulfilling and meaningful. When their work is fulfilling and meaningful, it can increase their likelihood of staying and growing with your organization.
Bonus tactic: Hold 'stay' interviews.
One final but highly effective retention tactic that is often overlooked involves holding structured conversations with your current employees to learn more about what they need to maintain job satisfaction. These "stay" interviews can help you proactively address concerns and devise a retention plan before it's too late. Plus, stay interviews contribute to building a culture of transparency and trust. Be open to honest feedback, but don't push too hard if an employee doesn't want to elaborate on their comments.
Sample stay interview questions include:
• What aspects of your job do you enjoy the most? Why?
• If nothing was off the table, what would you change about your job to make it more satisfying?
• What would cause you to look for another job?
• Can you tell me about a frustrating day at work you've had recently? A great one?
As the Big Quit continues, HR leaders must strive to overcome costly talent turnover by creating a positive, inclusive and flexible work environment that supports employees' well-being and career growth goals. And many of the retention efforts described above are feasible for businesses of any size and come with no significant added cost. Together, we can make 2023 the year of the Great Retention.