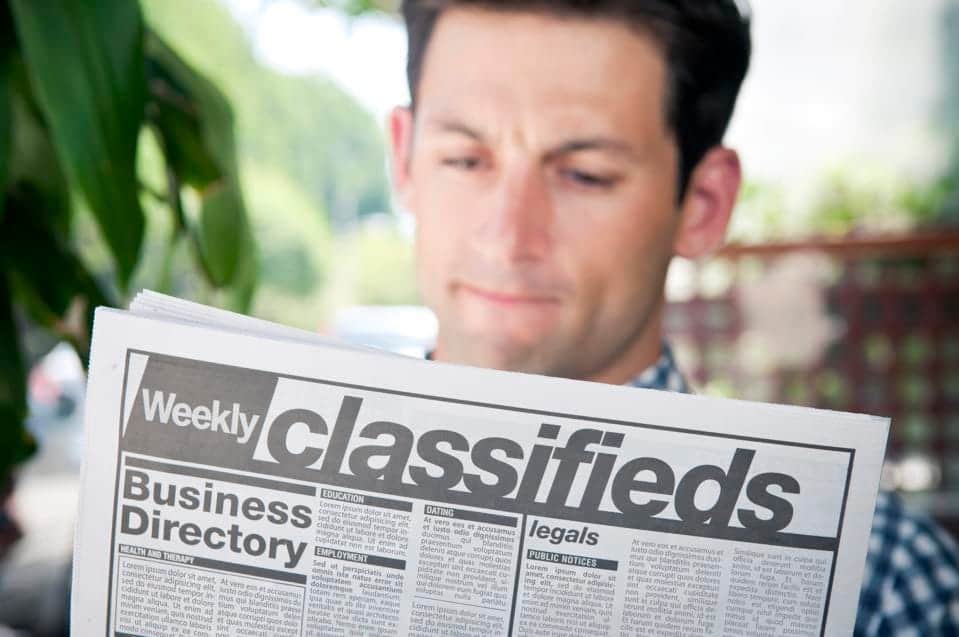 What tools do you have for determining the types of roles you have the skills/knowledge to be successful? Many of us might be searching for specific job titles and be missing out on other opportunities that utilize the same skill-set but fall under a different name. – Freelancer, Arts & Entertainment
Kudos to this freelancer for continuing to look for their dream job and not stop at the first hurdle – a recent survey showed that 90% of professionals were not in their dream job! More kudos to looking for additional ways to identify potential jobs than just targeting familiar titles in job postings. First of all, job postings don't capture all of the opportunities available. Many roles are filled before they are widely posted, hence the importance of networking to access that hidden job market. Secondly, there may be jobs that are a match to your skills and interests, but you don't notice them because their name or description has keywords you're not searching.
Instead of assuming that the ideal next job is called a specific title, broaden your search to capture jobs that might be described differently from what you expect but pique your curiosity in some way. Then, dig deeper into the job – responsibilities, day-to-day tasks, potential career path — to determine whether or not to pursue it.
Here are four sources of ideas for your dream career:
1 – General departments within companies that match your skills and interests
If you have a passion for numbers, an obvious department to look would be the finance/ accounting group. There are many different roles just in this department, including accounting, tax, billing, fundraising and forecasting. Don't assume you know all the available roles. Talk to friends who work at larger companies that have the staff size and resources to support multiple roles.
In addition, don't limit yourself to the obvious departments. The sales group uses numbers for forecasting. Marketing uses numbers for budgets, analytics and customer segmentation. Companies don't use the exact same title to describe different roles, so be open-minded about what a role might be called. Focus on uncovering what people do, where they report up into the organization and add that title as a target on your job leads list. (Remember that moving into a new department from where you are now is something you could be without leaving your current company, if it's big enough for you to make a lateral move!).
2 — People who have jobs that intrigue you
If you're not sure which departments might be of interest, go even more general and think of different people you know whose jobs are of interest. (It's a good excuse to nurture your networking connections and remind them what you're up to!). You don't even have to want their entire job, but pay attention if there's an element of their job (they get to travel!) or a specific project (they rolled out a new way of doing something!) that piqued your curiosity. Ask them about their job – e.g., what do they do each day, how did they get that specific job, what other jobs led them there.
If you don't have specific friends with jobs you want, look at LinkedIn profiles of job titles you do recognize you might want. What keywords do these profiles use to describe what they do? Do those keywords lead to other profiles? What are the earlier jobs in these profiles – are these titles on your leads list yet?
3 — Companies you admire – even if you're not sure what you would do there
Similar to using people as prototypes for the career you want, think of companies for inspiration on where you may want to embark on your career journey. As you skim the news headlines, are there specific companies you like to dive into? You might find that these companies are all in a similar industry – e.g., technology, energy, non-profit. Or, they might be of a similar size or stage – e.g., startup, Fortune 1000.
Even if your companies aren't obviously related, make a wish list anyway. They might be B2B and indicate the types of clients you like to serve. They might all be mission-driven or luxury or global (or hyperlocal). If you see any patterns, see if you can add more companies in a similar pattern – other B2B, mission-driven, global, etc. Visit all the company career pages, and read all the job descriptions to get a sense of the different jobs they hire for. This may give you ideas of departments to pursue (see point 1) or profiles to look up (see point 2).
4 — Problems you like to solve
As you're skimming the news headlines to curate companies of interest, you can also look for problems and issues of interest. If you are drawn to climate issues, consider companies in energy, alternative energy or cleantech. You don't have to be an environmental science major – these companies need accountants, HR, marketing and other functions that cut across industries. If you're fascinated by workplace issues, consider HR roles and focus on that function across multiple industries.
---
There are multiple paths to your dream career
Job postings are only one source of ideas. Paying attention to problems, companies, people and general roles — the titles of which you might not yet know — are other inspirations to get you started. Researching further along any, or ideally all, of these paths will give you more clarity on what interests you and how your skills, expertise and experience might translate to whatever fields you choose.