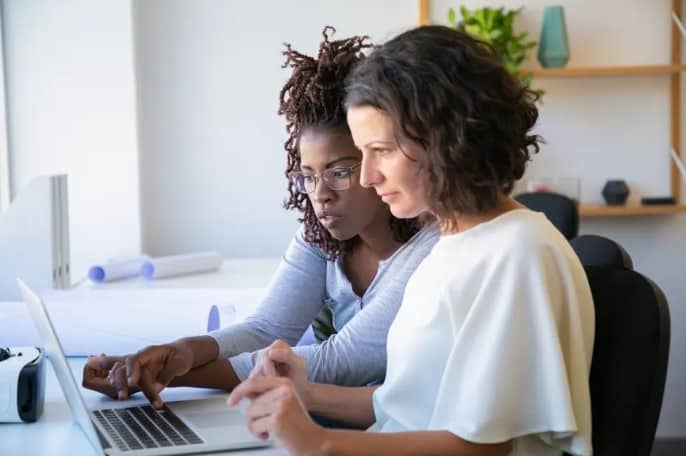 Gallup studied over 7,000 adults and found that one-half quit a job because of a bad manager. The research also revealed that providing clear expectations is critical to employee performance. While thinking about managing your manager might seem counterintuitive, managing up is a vital business skill. It refers to taking conscious steps toward building a positive working relationship with your boss. When done effectively, the process involves understanding what your manager wants to achieve and how you can help. While it's more necessary for employees with difficult supervisors, managing up is a skill everyone should cultivate.
The advantages can't be overstated. Some benefits for the employee include:
Increased accountability
Enhanced communication skills
Improved relationship with your manager
At the same time, managing up benefits your boss. Being a supervisor isn't easy. And for first-time managers, it can be downright daunting. Having an employee willing to be proactive gives your boss the freedom to focus on the most important aspects of their job.
Despite the advantages, the thought of taking control and managing up can be intimidating for some employees. Let's look at specific ways to understand your manager better, make their job easier, and ultimately thrive at work.
Start by being curious
Managing up starts with seeing the world through your manager's eyes. Begin by asking yourself questions like:
What is their work style?
How do they define success?
How is their performance measured?
How do they prefer to communicate?
Where do they need additional support?
Answering topics like these will go a long way in building a healthy relationship with your boss.
Anticipate your boss' needs
When you learn to anticipate your manager's needs, you become indispensable. First, take the time to understand what their expectations are. If you don't know or are unclear, ask them. Also, familiarize yourself with your boss's strengths and weaknesses. That way, you can volunteer to assist in areas where additional support is needed. Finally, learn as much as possible about the business and voice your ideas for more efficient ways of doing things. By taking the initiative, you'll impress your manager while making them look good in the process.
Practice empathy with your boss
Another way of managing up is to practice empathy. Empathy is a critical soft skill that helps you to understand your manager's values, background and perspective. In your interactions, acknowledge their feelings and validate them. It's also a good idea to develop your active listening skills. Ask questions and practice non-verbal cues like eye contact. Another trick is to mirror their body language, which can build rapport over time. By allowing yourself to empathize with your manager, you gain a better understanding of them and yourself.
Communicate early and often
To develop rapport with your boss, they need to trust you. That's why managing up requires communicating early and often—especially when things aren't going according to plan. While you might be tempted to delay sharing unpleasant information, it's better than the alternative. The last thing you want is to blindside your manager with news of a missed deadline or some other misstep. By accepting responsibility early, you'll have a chance to correct the situation while gaining your manager's respect.
Share your professional goals
As an employee, you need to make sure you communicate your career goals to your supervisor. Start by thinking about the transferrable skills you could apply to other areas of the organization. Also, list your accomplishments and how you've contributed significantly to the company. Then define your short and long-term goals. Once you complete that exercise, schedule a meeting with your boss and share your professional goals. Listen to their advice and develop an action plan together. By requesting their guidance and support, you'll turn your manager into one of your greatest internal cheerleaders.
Don't wait to turn your ambition into action. Managing up benefits everyone involved. For you, it means increased accountability, productivity and performance. For your manager, it means making their work life easier. In the end, it translates into work successes that reflect positively on you and your manager—a true win-win.