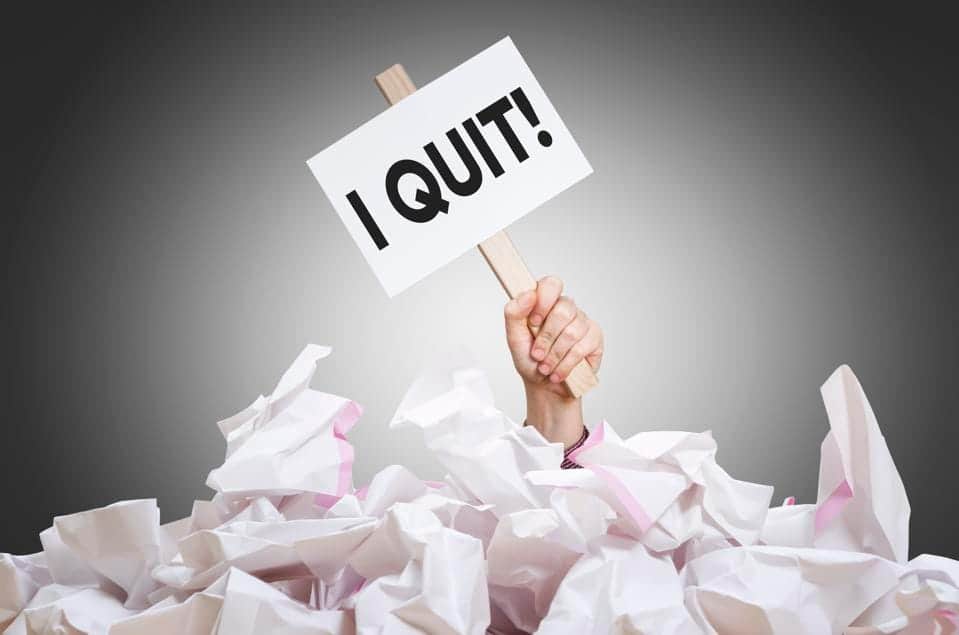 Jobs come and go, and when it's time to say goodbye to a position, it can be tempting to pull an Irish exit after giving notice and take off without saying appropriate goodbyes to your peers and supervisors. But before you start heading for the door, it's important to stop and think about the reference you might want from your employer. Instead, do your future self a favor and instead of burning bridges, exit gracefully.
Here are a few ways to do just that.
Send a Goodbye Email To Your Team
As you approach your final day on the job, send an email out to your management and team members to say goodbye. Be poignant, be concise and take time to thank the people who've worked alongside you for their time and the experience you gained during your tenure.
On top of sending an email, consider updating your LinkedIn status to share your news with contacts outside of your company. Include an authentic note to those you worked with at your company in the post and be sure to let your contacts know what's next for you.
Delegate Your Projects To Other Team Members
As soon as you've provided notice to your employer and announced your departure to the rest of your team, it's time to start reviewing the projects you're working on and handing off unfinished work to co-workers. Discuss your remaining projects with your supervisor or manager and find out who they'd like to take the work over, then take time to meet with that person so that you can thoroughly review completed work, schedules, budgets and project expectations with them.
When handing off work to other team members, be sure you set them up for success. Provide them with any research or notes you've got and make yourself available for phone calls or emails throughout the transition.
Stay In Touch With Your Former Coworkers
It doesn't hurt to keep the lines of communication open with the people you worked with, even after you're gone. That's particularly true for those you've had a positive working relationship with. There can be enormous benefits to maintaining contact with former colleagues, and while building friendships with those you've spent so many hours of your life with is one of them, it doesn't even compare to the career-building potential that comes with a strong network of those who've seen what you're capable of while on the job.
Always Leave on Good Terms
Regardless of your reasons for quitting, leaving a job on good terms is the best way to make an exit. When you leave, a graceful exit will ensure that your coworkers and managers remember you fondly and in the end, that's the best way to gain authentic references that will propel your career in all your future endeavors.